Perfect Pussy : Say Yes to Love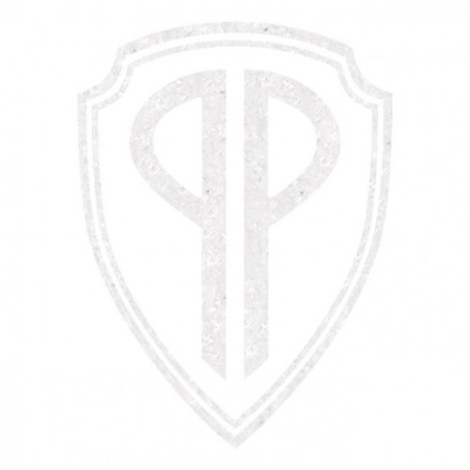 Buy at iTunes | Buy at Insound (vinyl)
Syracuse, New York punk band Perfect Pussy have had a whirlwind year. Their 2013 demo, I have lost all desire for feeling, garnered a lot of attention, boosting their profile with an interview with Pitchfork and other appearances in high-profile media. In turn, that attention shoved them into the indie-music spotlight of emerging hopefuls, making their Captured Tracks-released full-length debut, Say Yes To Love, one of the most highly anticipated — and speculatively watched — record releases of this still-young year.
In her October 2013 interview with Pitchfork, frontwoman Meredith Graves discussed the low, muddy mix of her vocals on their demo and the upcoming Say Yes To Love, saying, "This yelling thing is new to me and it makes me insecure, so the plan is to continue burying it as much as possible. I just want to be part of the band. I don't want to be the band under any circumstances."
While that sentiment is admirable enough, it isn't necessarily an accurate representation of the band's music or media presence. In the short time that Perfect Pussy has been under the spotlight, most of the band's interviews have been with Graves herself. Her stage presence puts her in a de facto leadership position — shouting right in the faces of the audience. So far, Graves' lyrics are all brutally personal and reflect on her personal experiences rather than a wider, group-oriented statement or viewpoint. And, while her vocals are somewhat low in the mix, their less discernible nature encourages the listener to reference the included lyrics sheets — ultimately offering an altogether more personal experience. Whether or not it has been her intention, Graves' position in Perfect Pussy has been very much that of the dominantly vocal front-person.
Yet, while this assessment may ring like a complaint at first, it isn't in the slightest. In fact, what makes Say Yes To Love such a continuously engaging ride is Graves' blatant humanity and personality, sketched into so many aspects of the record. Throughout the album's 25 minutes, she wears her emotions and opinions on her sleeve, and delivers them in the most visceral manner possible. Even though she's in her mid 20s, Graves' lyrics are delivered with the confidence of age-old wisdom; whether or not you relate directly to her views or experience, it's hard not to be compelled in some way by her ethos. One listen to a track like "Interference Fits," with its tragic themes and vivid imagery, transports the listener to a distant, reflective headspace worth spending more than a little time in.
This is not to say that the instrumentals on Say Yes To Love aren't equally important to the album's success. With their combined, genre-spanning experience, the players in Perfect Pussy bring consistently intriguing compositions to the table. While there are a lot of hardcore punk references in their furious rave-ups, the end result often feels a bit like tightly orchestrated noise rock; there's a lot of mild experimentation with rhythm and electronics here that make the tracks stand apart in a way likely to both intrigue open-minded listeners and upset punk purists.
While Meredith Graves and the rest of Perfect Pussy might prefer to be viewed as a group of modest punks from Syracuse overwhelmed by national exposure, the true appeal of Say Yes To Love is that it harbors no modesty whatsoever. Between the noisy, action-packed compositions and Graves' all-cards-on-the-table songwriting, this debut is bold and confident to a degree that will likely disengage some first-time listeners. After a few close listens, though, you might be surprised by how quickly this album goes from disorientingly harsh to positively endearing.
Similar Albums:


No Age – Weirdo Rippers


Sonic Youth – Sister


White Lung – Sorry