SXSW 2014: 15 Must-see bands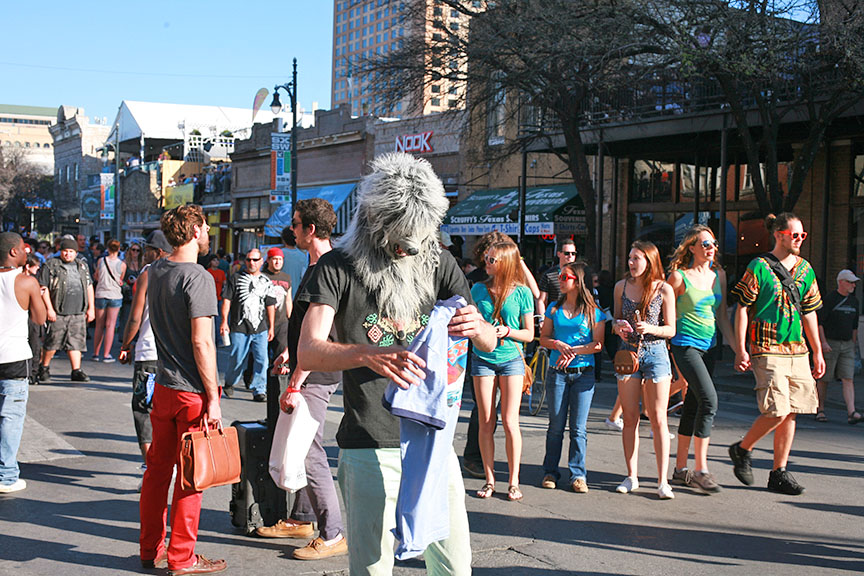 Next week, the insane, beer- and liquor-drunk festivities of SXSW begin, and if you're ready to embrace the chaos, it's a lot of fun. We've been there a lot. But it can also be a bit overwhelming — frustrating even. Especially when everyone's throwing heaping helpings of hype at you. Treble would like to do our small part in cutting through the treacle and giving you our personal recommendations for who to see and when. We've even included what we would consider the best times/venues to see them (based on scientific research and data collection, of course). But SXSW has its own elaborate scheduler, so don't feel like you should stick to our times to the letter. In any case, we've got 15 artists we think you should make time to see live. So, let's get on to it: Behold, our roundup of SXSW 2014 must see bands.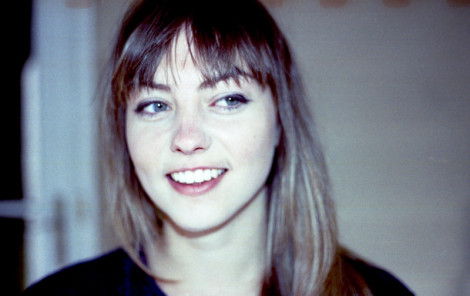 Angel Olsen
(8:10 p.m., Friday, March 14; Central Presbyterian Church)
That the first artist we tell you to see at SXSW is Angel Olsen should come as a surprise to absolutely nobody (even though we're going in a sort of alphabetical order here). Burn Your Fire For No Witness is one of the best albums to be released in 2014 so far, and when she came to San Diego recently, her remarkable set, culminating in some intimate, hushed performances of "Unfucktheworld" and show-stopper "White Fire," made for a hard-to-top live experience. With free booze and Doritos everywhere, that experience might not be so easily replicated, but we're thinking she'll sound amazing regardless.
Video: Angel Olsen – "Hi-Five"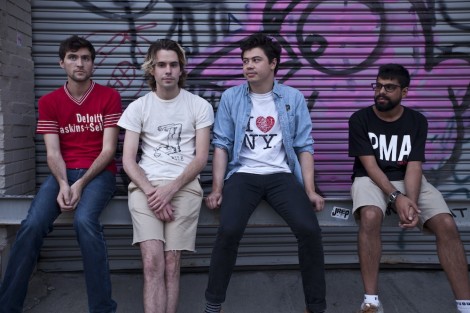 Big Ups
(6:15 p.m., Friday, March 14; Yellow Jacket Social Club)
Big Ups' Eighteen Hours of Static was one of our first favorite records of 2014, and it's still holding on pretty tightly. The New York-based group comes at the listener with a visceral punk rock assault that's somewhere between SST and Dischord, with a bit of their own melodic weirdness thrown in for good measure. It's not as if there won't be plenty of great punk bands at SXSW this year, but there's a good chance that most of them won't kick nearly the level of ass that Big Ups will.
Listen: Big Ups – "Goes Black"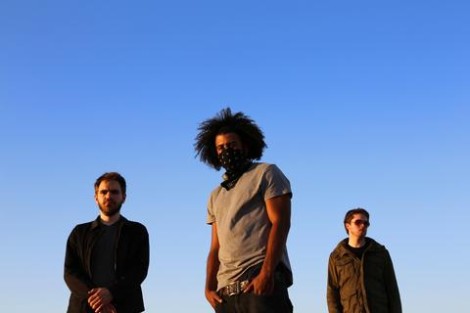 clipping.
(10:50 p.m., Saturday, March 15; 512)
Newly signed to Sub Pop, Los Angeles industrial/noise rap outfit clipping. caught our attention with their intense, self-released midcity, actually landing on our list of favorite hip-hop albums of 2013. The group is playing as a part of a pretty massive hip-hop showcase on Saturday night, headlined by Grieves, but based on the kind of chaos this trio creates, there may not be a stage left once they've made their statement.
Listen: clipping. – "Loud"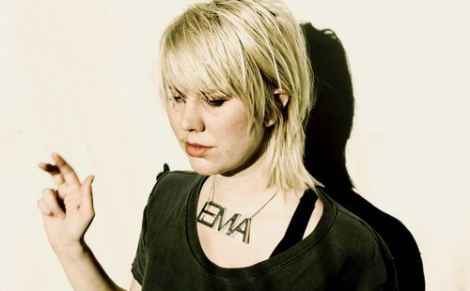 EMA
(5 p.m., Wednesday, March 12; Flamingo Cantina)
Erika M. Anderson, the singer/songwriter who goes by the name EMA, is a name that's going to be circulating a lot this year at SXSW. She's got a new album on the way titled The Future's Void, and based on new single "So Blonde," it promises to be a good one. Though you really should know her by now. In 2011, her album Past Life Martyred Saints found a breathtaking middle ground between intimate songwriting and powerful noise-pop textures.
Video: EMA – "So Blonde"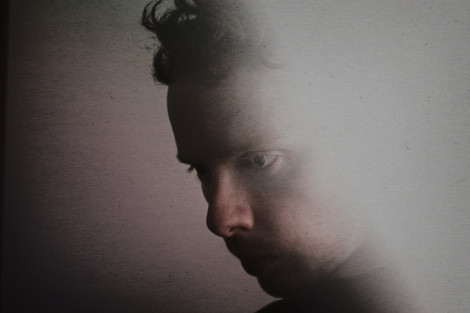 Forest Swords
(11:15 p.m., Thursday, March 13; Hotel Vegas Patio)
Forest Swords is just one guy: UK producer Matthew Barnes. And there's high probability he won't have an elaborate light show, backup dancers, a vocalist, or any guitar solos. Just him, creating the darkest atmosphere possible amid an atmosphere of debauchery and hedonism. All the lights and revelry will fade to the background as he brings you into the tense world he crafts on his 2013 album Engravings. For 40 minutes, you'll forget about the sweaty bro you're standing next to and just fade into the darkness.
Listen: Forest Swords – "The Weight of Gold"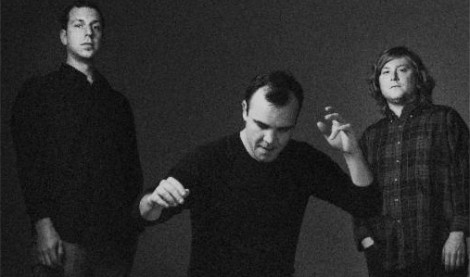 Future Islands
(1 a.m., Thursday, March 13; Cheer Up Charlie's)
Future Islands are pretty intense performers. More specifically, frontman Samuel Herring is, as we documented in 2012 when we saw the group perform at FYF Fest. He doesn't just sing, he puts his whole body into the performance. With Herring, emotion is a very physical thing, which makes for a hell of a spectacle. In fact, David Letterman has turned their performance on his show into a pretty awesome meme, so it looks like their new album Singles will come with an extra dose of exposure. Don't miss 'em; you'll regret not being part of this.
Listen: Future Islands "Seasons (Waiting on You)"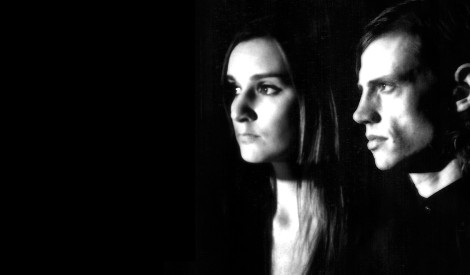 Gems
(4 p.m., Friday, March 14; Red Eyed Fly)
Gems got our attention late last year with the release of their Medusa EP, a stunning mixture of Beach House-style dream pop haze and John Hughes soundtrack feels (we're still trying to get #hughescore to trend — watch that hashtag). The Washington, D.C. duo has only treated us to one brief release thus far, but they've clearly on their way toward something big.
Listen: Gems – "Medusa"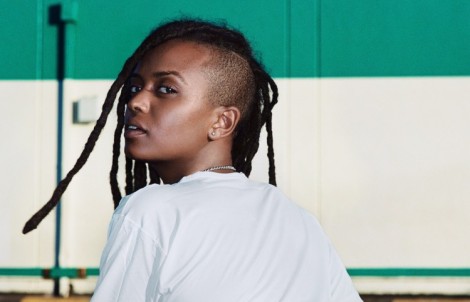 Kelela
(3:30 p.m., Thursday, March 13; French Legation Museum)
Rising Los Angeles R&B artist Kelela dazzled critics with her 2013 Cut 4 Me, an enchanting set of ethereal jams that found her in a niche located about half the distance between The Weeknd and Solange. Which is fitting, really, because one of her best tracks, "Bank Head" (with Kingdom), was featured on the Solange-curated compilation Saint Heron. Maybe in the middle of the day, her icy cool jams won't have quite the same effect. But then again, maybe they'll bring the temperature down just to where you need it to be.
Listen: Kelela – "Bank Head"
Mark Kozelek
(11:45 PM, Friday, March 14; Central Presbyterian Church)
So, Mark Kozelek is not by any means an up and coming artist. No, he's been at it for more than 20 years, so it's not like the Bay Area singer/songwriter is some new hotness that's on everyone's buzz list. But on the other than, because he's a celebrated artist with so much history, you still might want to get in line early to catch him. Especially after making an album as good as this year's Benji. Up-and-comer or not, this is going to be a popular event.
Listen: Sun Kil Moon – "Ben's My Friend"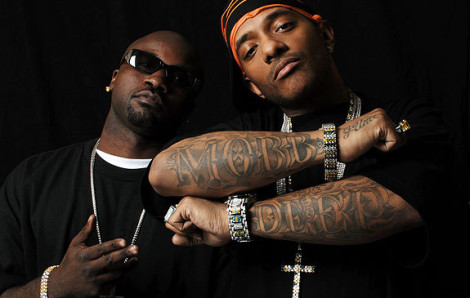 Mobb Deep
(Saturday, March 15; 1100 Warehouse)
A lot of the bands that you should see this year are on the newer side, and that's one of the primary reasons you come to SXSW in the first place: to see young, up-and-coming talent. But sometimes you get a chance to see some veterans show how it's done, and when those vets are NYC hardcore hip-hop heroes Mobb Deep, you should definitely seize on that chance. Their landmark album, 1995's The Infamous, is one of the greatest rap albums of all time (and absolutely the '90s) and is on the cusp of its 20th anniversary. Expect that to play a big role in their set.
Video: Mobb Deep – "Shook Ones Pt. 2"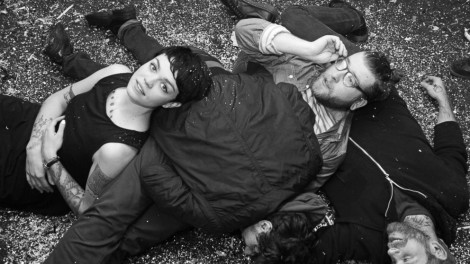 Perfect Pussy
(3:30 p.m., Thursday, March 13; Mohawk)
Syracuse's Perfect Pussy has been building up some considerable buzz since the release of their I Have Lost All Desire For Feeling cassette last year, and their upcoming Captured Tracks debut, Say Yes to Love — not to mention their provocative name. What's most notable about the band is their raw intensity, however, combining the spirit of '80s SST hardcore punk with the slightly askew arty sensibility of Glasgow's Life Without Buildings. They'll be attracting a fair amount of attention — and flying elbows — so pick a strategic position to get yourself a good view, but not a black eye.
Listen: Perfect Pussy – "Interference Fits"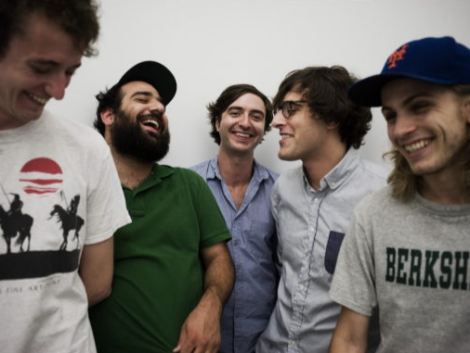 Real Estate
(4 p.m., Thursday, March 13; Radio Day Stage – Convention Center)
We're going to level with you here — a lot of people are going to be lining up to see Real Estate, so this is a band that might require a little more strategic planning to see. Not that you can't make it happen, of course. And you should; their new album Atlas (our current Album of the Week) has all of the elements that make a great indie rock album — unforgettable choruses, dreamy textures, gorgeous melodies, and a guitar sound that'll remind you why you ever liked the instrument in the first place.
Video: Real Estate – "Talking Backwards"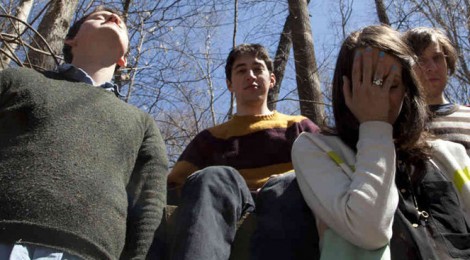 Speedy Ortiz
(9:35 p.m., Friday, March 14; Hotel Vegas Patio)
A return to the aesthetics of old-school indie rock has been a recurring trend in new, young bands over the past couple years, though few of them have been able to capture the energy of classic Matador- and Dischord-style sounds while creating something wholly new, as Speedy Ortiz has. Their 2013 album Major Arcana is the kind of record that more bands should make: melodic, witty, abrasive and full of surprises. Put them high on your priority list.
Video: Speedy Ortiz – "No Below"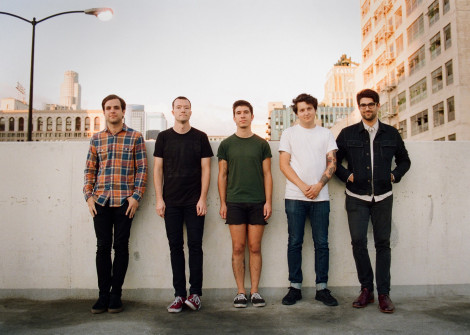 Touche Amore
(11:50 p.m., Wednesday, March 12; Red 7 Patio)
One of the best additions to the Deathwish Inc. roster (as well as that other band we talk about so much), Touche Amore have a raw, yet melodic post-hardcore sound that recalls the best days of screamo while carving their own unique path. Their 2013 album Is Survived By is one of last year's most underrated releases, as well as one we highly recommend you pick up. Then you'll be ready to get in the pit and get rowdy when they tear through its highlights.
Listen: Touche Amore – "Anyone/Anything"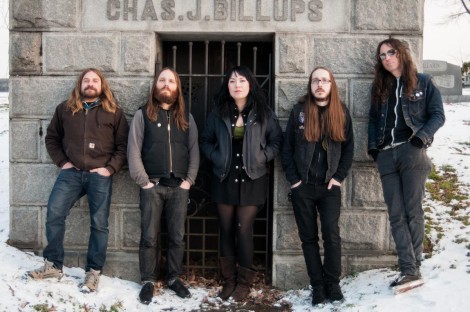 Windhand
(9 p.m., Tuesday, March 11; Mohawk Outdoor)
Richmond, Virginia sludge/doom merchants Windhand have been likened to the UK's Electric Wizard, and for good reason — they capture a massive and dense sound, without sacrificing any of the melody or hooks. Their 2013 album Soma is a knockout release, chock full of bit, meaty riffs and great songwriting. And, of course, it absolutely destroys. If it's epic, Southern sludge ye seek, this is the band who will give it to you in colossal amounts.
Listen: Windhand – "Orchard"