Peter Gabriel was already an elder statesman of rock and roll by the time his bestselling album So was released in 1986. After seventeen years of fronting prog rock heroes Genesis and releasing four self-titled solo albums (Geffen demanded Gabriel name the fourth U.S. release Security), he started Real World, a label and entity that would explore the combinations of world music and evolving technology. The first project that Gabriel completed after Real World's formation would end up to be his signature work, So. The album would end up to be the perfect conglomeration; slow burning love songs alongside busy pop tracks, African drums alongside modern synthesizers, traditional songwriting to go along with state-of-the-art videos. Although his first four albums would yield spectacular songs and a few hits, it would take So and its legacy to make Peter Gabriel a superstar.
To produce the follow-up to Security, which contained the breakthrough hit "Shock the Monkey," Gabriel turned to newcomer Daniel Lanois, a Canadian producer and guitarist who had just made a partnership with Brian Eno, helming U2's sea change album, The Unforgettable Fire. Lanois struck gold yet again, seeing So end up selling near six million copies. Every track resonated with importance, including the opening epic, "Red Rain" featuring guest Stewart Copeland, the tearjerking duet with Kate Bush, "Don't Give Up," the spare musical poem to Anne Sexton, "Mercy Street," the hauntingly weird meditation on a social experiment, "We Do What We're Told (Milgram's 17)" and the experimental collaboration with Laurie Anderson, "This is the Picture." But the success of So revolved around three big hits.
"Sledgehammer" was the first big hit (pun intended), being an updated '80s version of a Stax-era single, a lone flute in place of a horn section, but even that would make an appearance. Soulful backup singers, the synthesized flute and Manu Katche's drums all added to make this song soar past its simple driving rhythms. Of course, the groundbreaking special effects and stop motion animation in the video didn't hurt either. In fact, the video would propel the song and album to huge popularity. The clay animation was actually done by Aardman Animation, which eventually gave birth to Wallace & Gromit.
"Big Time" was somewhat the companion piece to "Sledgehammer," being another Stax-Volt homage with a touch of Afro-funk. However, this time the song was about the excess of the 'me decade.' Throughout the song, Gabriel details his various material purchases, most of which are Costco supersized. The song ends right before Gabriel can finish off with a crude joke that you can probably guess without even hearing it. "Big Time" also had the help of a flashy video.
Even though it didn't chart as high as the previous two singles on Billboard's "Hot 100," "In Your Eyes" became the song with the longest lasting impact, mostly thanks to its inclusion in a film three years later. Cameron Crowe's Say Anything would forever link the song with the image of Lloyd Dobler (John Cusack) holding aloft a boombox in proxy serenade to Diane Court (Ione Skye). Gabriel's most intimate and soulful love song would introduce the world to Senegalese singer Youssou N'Dour, and would feature backing vocals by the Simple Minds' Jim Kerr and the Call's Michael Been. But it was Gabriel's falsetto leading into his passionate closing (done with even more intensity on live versions) that would make this song instantly touching.
Similar Albums:

Talking Heads – Speaking in Tongues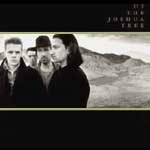 U2 – The Joshua Tree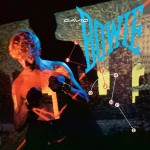 David Bowie – Let's Dance