Labcabincalifornia, The Pharcyde's underrated landmark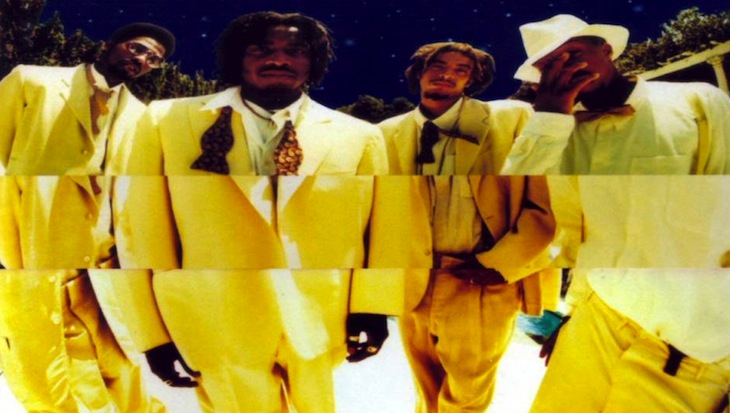 When The Pharcyde released their 1992 debut album, Bizarre Ride II The Pharcyde, it felt like a revelation. Gangsta rap (at least on the West Coast) at that time had ascended to its prime, its success measured in both visibility and record sales. For an up-and-coming Los Angeles rap group to take a dramatic turn away from the direction of that of their L.A. contemporaries was not only bold but refreshing. As a harder, grittier sound grew more mainstream, The Pharcyde seemed more interested in rapping about your-mom jokes, lost loves and fighting speeding tickets. However, this style and production of rap had kindred spirits in their East Coast counterparts such as De La Soul and A Tribe Called Quest, who had been pumping similar tracks along with their own tightly crafted raps. With the help of producer extraordinaire J-Swift, The Pharcyde's debut featured some of the most articulate and rich beats for its time. Their playful approach to rap, rife with belly-laugh jokes and clever puns, made them distinctive. The charm they exuded lured critics and new fans alike, making the album an instant cult classic.
This type of praise has its setbacks, though, particularly when the group comes precariously close to being labeled a one-trick pony. Far too many artists have released an outstanding debut only to stumble in subsequent releases. This assumption was unfortunately, erroneously, projected onto the group's sophomore release, 1995's Labcabincalifornia. Prior to the album's release, The Pharcyde parted ways with producer J-Swift over creative and financial differences, then embarked on a lengthy tour before resuming work on the next record. They decided to keep most of the production in-house with contributions from Diamond D, M-Walk and a then-unknown J Dilla, credited as Jay Dee. When it was first reviewed, reception was generally lukewarm. Alternative magazine CMJ praised it with Best New Music honors, writing, "…Keyboards soothe, not squonk; samples decorate, not dominate; rhymes have cadences that suggest a tune (None of this Nate Dogg/L.V. save-for-the-chorus shit)." Conversely, the Los Angeles Times stated, "The pleasures aren't so immediate nor the ride so bizarre. And on first listen, the casually delivered low-key narratives nearly vanish into the background." The negative feedback, at the time at least, outweighed the positive.
Labcabincalifornia proved to be a stalemate for the group, ultimately leading to less prosperous albums (ironically, their third release would reunite them with J-Swift) and eventually a break-up. There was little triumph commercially with the singles "Drop" and "Runnin'," but the album never became a commercial breakthrough. As group member Imani said in a 2009 interview, "Well, that's just how it was…The delay was hard for us to swallow…. At the time, the stigma was that we were a one-hit wonder, and it solidified us as there to stay. It solidified our legacy, even if people weren't onto it at the time." In recent years, however, the album has had a small, but critical revision mostly due to the late Jay Dee's legacy and influence across many genres. Praise for the record long after its release has been much warmer than when it was released.
Lackluster reviews aside, Labcabincalifornia showcased an artistic breakthrough, and because of the deep shift in hip-hop production in the last two decades, the timelessness of the album is more apparent than ever. With sophomore records, it's natural for an artist to set a goal to make an even more grandiose and better-selling record. This album never had that impact. It showcases The Pharcyde's progress toward maturity both in their rhymes and production. The majority of Labcabincalifornia's content deals with the group's struggles with their success in the post-Bizarre Ride era. There is humor, but it's much subtler. With "Runnin'," a Jay Dee classic layered with luscious grooves and jazz breaks, features the group reminiscing about running from the past and ultimately dealing with it head on. Similarly, tracks like "Y?" and "She Said" feature their share of romanticism. The Pharcyde had already hinted at it in their earlier classic, "Passin' Me By," but here it's more fully fleshed out. Rarely did rappers of the era strive for any kind of more complex or vulnerable emotional level, for the fear of being portrayed as soft. Here, The Pharcyde pull it off without issue.
Compared to their debut, The Pharcyde pushed the envelope not only lyrically but sonically as well. There's live instrumentation on a handful of tracks; "Something That Means Something" and "Moment In Time" feature signature drum, bass and guitar riffs and melodies that serve as a precursor to other sounds in hip-hop and later, neo-soul. "Drop," the album's sleeper single, is a significant example. An innovative and unconventional staple in Jay Dee's work that features a trippy inverted looped organ sample as its blueprint, the offbeat bass, and matched with an amazing music video; it only gets better from there.
Labcabincalifornia serves as an artistic high mark for all parties involved. The layered production predates the sounds not only from Jay Dee's future work, but part of the neo-soul movement that he'd help pioneer through his work with The Soulquarians. The Pharcyde's beats were always rooted in jazz tracks, taking a page from their East Coast contemporaries. The style of production and songwriting on Labcabincalifornia, however, was distinctively their own. And while the album flopped upon release, its influence has slowly but surely crept up on contemporary records. Strangely enough, Mya would later sample "Runnin'" for her own hit single, "Fallen," though it didn't bring any more visibility to the group or the record.
The Pharcyde have reunited in two different incarnations (The Pharcyde and Bizarre Ride II), mostly capitalizing on the success of their first record. Yet Labcabincalifornia a landmark album, featuring a greater level of depth and experimentation. It might not have the stinging humor or flair of its predecessor, but sonically, it was too far ahead of its era.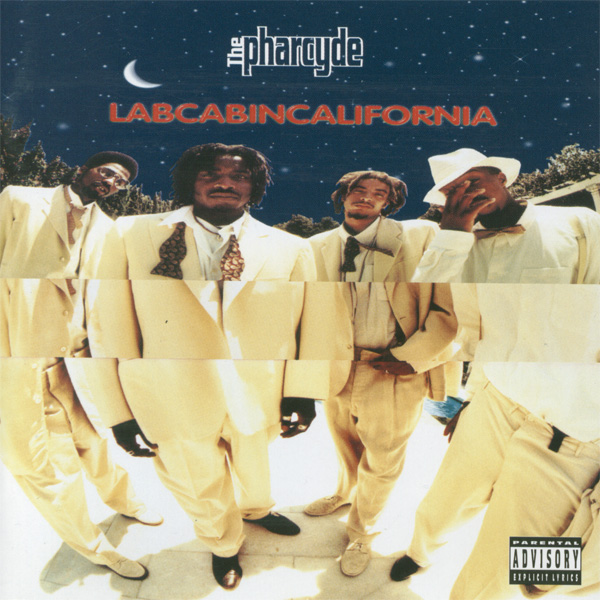 Buy this album:
When you buy something through our affiliate links, Treble receives a commission. All albums we cover are chosen by our editors and contributors.