The 10 Best Hip-Hop Albums of 1992

Danny Clinch/ Elektra Records promo
What's the best year in hip-hop history? Four years ago, we floated 1988 in hip-hop as one possibility, a year that saw landmark albums from EPMD, Boogie Down Productions, Eric B and Rakim, N.W.A. and Public Enemy. Now, a few more years down the line, we have another candidate: 1992. A prolific early year in a consequential decade for hip-hop, 1992 might have been a shade early to catch the Wu-Tang phenomenon on the rise, or a few years late to get in on the ground floor of the Native Tongues movement, but its landmark albums are seemingly endless, from the Beasties' artistic transformation to Eric B and Rakim's swan song, a blockbuster debut from Dr. Dre and his prankster west coast peers in The Pharcyde. Ten certainly isn't enough albums to capture the entirety of what was happening in such a prolific and influential year, but these ten albums more than make the case for the hall of fame. Read our list of the best hip-hop albums of 1992 and listen to our companion playlist (with bonus tracks).
---
Beastie Boys – Check Your Head
Released three years after Paul's Boutique defied expectations by not continuing the fight for the right to party, the Beastie Boys took another hard left turn by dropping an abundance of samples and picking up their instruments again to create a more organic take on hip-hop. Check Your Head stands the test of time in a way that many of its predecessors failed to; the production, largely featuring live instruments, bypasses the stiff snare/bass drum presets drum programming was limited to in the early '90s. Lyrically their previous album might be superior, yet the instrumentation and jammy feel of these compositions gave them an edge in terms of the disappearing boundaries of their songwriting. MTV, at long last, was ready to embrace them once again and this found the Beastie Boys back on top of the game after Paul's Boutique left the fight-for-your-right-to-party crowd scratching their heads. While songs like "So Whatcha Want" are among the decade's best singles, the rest of the album is a moving testament to the groove their live instrumentation brings. – Wil Lewellyn
---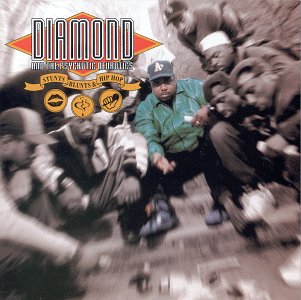 Diamond and the Psychotic Neurotics – Stunts, Blunts & Hip-Hop
A member of the Diggin' in the Crates crew that also included Lord Finesse, O.C., Fat Joe, Showbiz & AG, Buckwild and the late Big L, Diamond D delivered one of the collective's strongest debut albums in 1992—and given the number of classic albums among the lot of them, that's saying quite a bit. Stunts, Blunts & Hip-Hop is a showcase for Diamond D as both a producer and rapper, his confidence behind the mic matched and often bested by his abilities behind the mixing board. The album is alternately breezy and brash, gritty and playful, a product of the burgeoning hardcore rap renaissance in New York in the early to mid-'90s but with the jazzy, summertime feel of Native Tongues at their best—sometimes all in the same song (see: "I Went For Mine"). That it still seems so hard to pin down 30 years later remains one of its greatest strengths; for an album that's a The Source all-timer, it still feels underappreciated. -Jeff Terich
---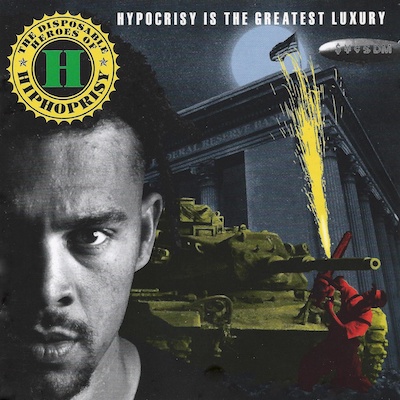 Disposable Heroes of Hiphoprisy – Hypocrisy is the Greatest Luxury
There's a niche of academic and pop-culture authorship that finds sociopolitical common ground struck between largely Black performers of rap and largely white performers of punk through the 1980s. As that decade became the next, the latter side seemed to shift from rebellious guitar-based rockers to industrial musicians. Not only could their anti-establishment politics line up with those of rappers, their sampling, production, and performance technologies could as well. No mere industrial act passing off an angry chant as a novelty rap, Disposable Heroes of Hiphoprisy constituted a great example of a rap act using the edgiest of electronics, pumping up the volume on global concerns from corporate media consolidation to environmental collapse. – Adam Blyweiss
---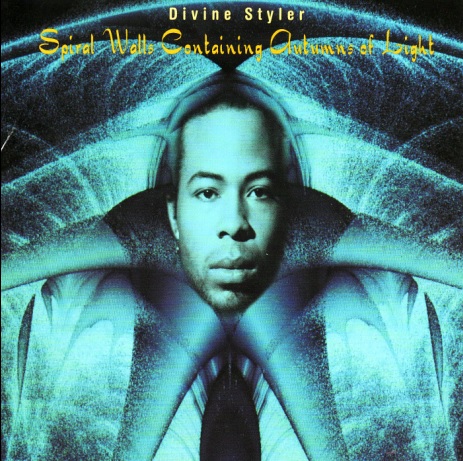 Divine Styler – Spiral Walls Containing Autumns of Light
Divine Styler's Spiral Walls Containing Autumns Of Light completely upends any notions that hip-hop in 1992 was primitive or basic. Styler, a former member of Ice-T's Rhyme Syndicate crew, followed his excellent, far more straightforward 1989 debut Word Power with this baffling work of outsider rap strangeness. Oddities like the synthscape slam poetry of "Love, Lies & Lifetime Cries" and the surreal industrial rock of "Touch" are just some of the wild turns taken, while album highlight "Grey Matter" feels like a direct influence on turn-of-the-millenium noise rappers Dälek and Clouddead. It's properly psychedelic, in the way that actual trips are rarely a wholly profound experience and are instead interspersed with as much awkwardness and nonsense as they are insight. However, despite its often-disarming eccentricities, Spiral Walls Containing Autumns Of Light holds up as a confrontational, singular work that undoubtedly opened the door for future hip-hop experimentalists. – Tom Morgan
---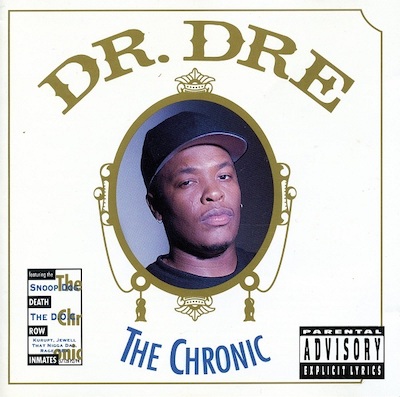 Dr. Dre – The Chronic
Ice Cube's solo break and 1991's Niggaz4Life notwithstanding, The Chronic is the true spiritual sequel to NWA's Straight Outta Compton. Crack it open and out spill endless commentaries on Black marginalization, tales of drug-and-booze-fueled hedonism and malevolence, and history lessons on funk music via seamless samples and interpolations. Even beyond its trio of classic rap singles ("Fuck Wit Dre Day," "Nuthin' but a 'G' Thang," "Let Me Ride") Dr. Dre's solo debut is a Pandora's box of an album, splintering his relations with NWA for good. It also shifted his reputation as a rhyme writer, producer, talent scout, and label executive suddenly upward, and arguably moved the center of the hip-hop universe significantly further west of New York City. – Adam Blyweiss
---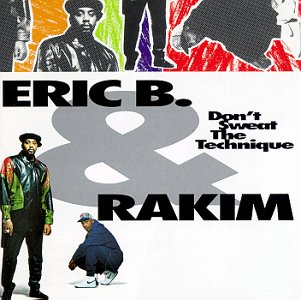 Eric B & Rakim – Don't Sweat the Technique
The epochal duo's last album, Technique shows why your GOAT's GOAT went by Rakim Allah. Whether he was rapping about post Iraq War PTSD on "Casualties Of War," weaving a stick up kid's first person narrative on "Know the Ledge" or once again warning all the inferior MCs out there that he was to be respected instead of Xeroxed on the title track, Rakim's unmatched lyricism over some slightly more aggressive grooves and scratches from his longtime DJ meant that any microphone he touched would be instantly blessed. Eric B. accented the work with some of the hardest hitting beats of his career—there's a reason "Ledge" fits in perfectly on the Juice soundtrack. Just like Bishop, Rakim killed so many tracks he was on that a generation later philosophers are still wondering what's next. – Butch Rosser
---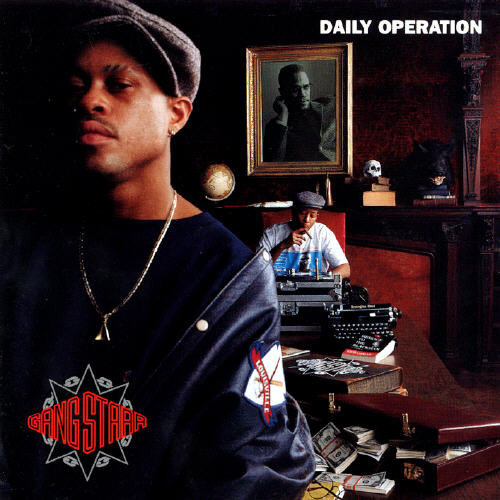 Gang Starr – Daily Operation
By the time Gang Starr released Daily Operation in 1992, they were already seasoned pros two albums deep, having debuted in 1989 with No More Mr. Nice Guy followed by 1991's Step in the Arena. However, it was their third effort that would solidify Guru and DJ Premier as one of hip hop's brightest MC/producer combos. Here they reach their stride, with songs like "Take It Personal" and "Ex Girl to the Next Girl" showing promise of future hit making potential. But the album also serves as a starting point, the opening chapter to a run of legendary projects that would be released by the duo throughout the rest of the decade—a sonic statement of intent signifying they were indeed, in it for the long haul. -J. Smith
---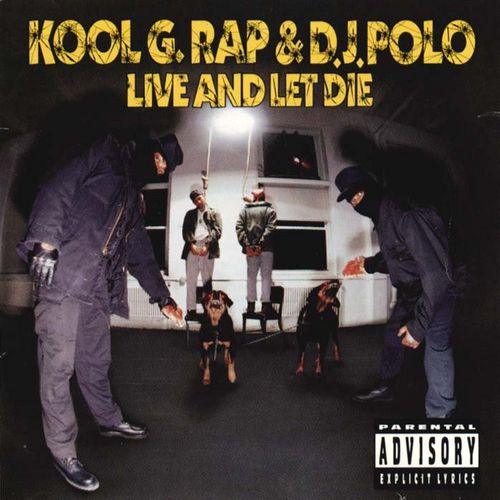 Kool G Rap & DJ Polo – Live and Let Die
The cover art goes as hard as any '90s Memphis horrorcore tape, while the Godfather sample in the intro track suggests decades of gangster cliche to come, but Live and Let Die is neither supernatural terror nor MTV-ified mafioso myth. It is, however, hard as fuck. Queens, New York's Kool G Rap and DJ Polo had released two absolute classics prior to this—their debut a necessary precursor to the Golden Age of '90s East Coast hip-hop. But Live and Let Die showed just how far they'd push their outlaw narratives and gritty funk boom-bap, threads of gunplay, robbery, and evading law enforcement against beats that range from the bone-chilling ("Train Robbery") to the boisterous ("#1 With a Bullet," featuring the same Chi-Lites sample as Beyonce's "Crazy in Love"). Violent, profane and misanthropic, Live and Let Die makes grand entertainment of depravity. – Jeff Terich
---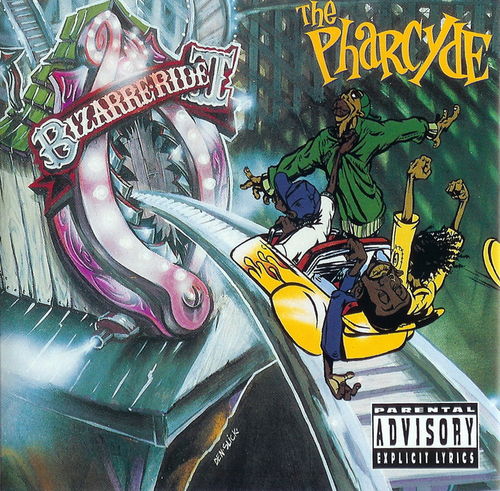 The Pharcyde – Bizarre Ride II the Pharcyde
Because they zigged when the biggest names in hip hop zagged hardcore, the Pharcyde got semi dismissed as a sort of West Coast De La Soul, but any discerning listener knew that the Los Angeles quartet were entirely their own creation and their debut showed it off. Showcasing elements of horrorcore on "4 Better Or 4 Worse" a track after the hilarious diss "It's Jigaboo Time" should've killed that argument, as well as their putting the wistful "Otha Fish" after standout "Passin' Me By" to use the tracklist as a Before/After snapshot. They could "Pack the Pipe" as well as speak about law enforcement's racism in the sadly timeless "Officer" and three decades later still pack the impact it did upon release. It may have been a bizarre one, but the ride was so glorious few even dared to imitate the edutainment one of the undisputed classics. – Butch Rosser
---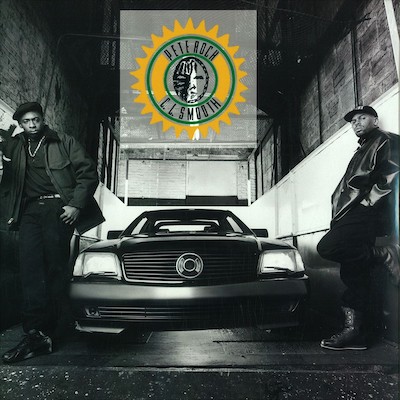 Pete Rock and C.L. Smooth – Mecca and the Soul Brother
Everyone & your mother knows the epochal "T.R.O.Y. (They Reminisce Over You)", but that doesn't mean you should sleep on the rest of Mecca; it features some of the most potent boom bap and soul ever committed to wax. Outside of one regrettably age-appropriate slur, it's very easy to just put on Mecca and let it play, especially when there's so many disparate jams to choose from like "Lot's of Lovin'," "the Basement" and "Straighten It Out," which starts a five-track run ending in "T.R.O.Y." that alone probably would have put Mecca close to if not on this list. Rock & Smooth operated as almost a nega version of Eric B. & Rakim where the DJ was spotlighted over the rapper, but relistens show Smooth's dexterity—sometimes suave, sometimes boastful, but always quietly insistent and willing to make people do what their biggest hit implored: just listen. – Butch Rosser
---
Support our Site—Subscribe to Our Patreon: Become one of our monthly patrons and help support an independent media resource while gaining access to exclusive content, shirts, playlists, mixtapes and more.