Power Trip release compilation of early material, Opening Fire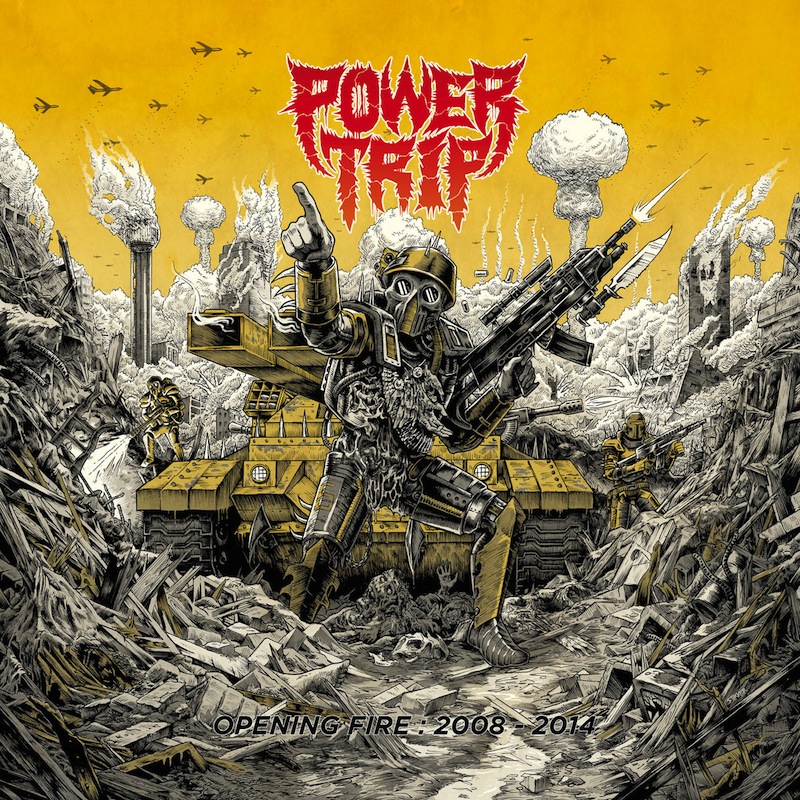 Power Trip have just released a new compilation of early and unreleased material. Opening Fire: 2008-2014 has been released digitally via Dark Operative. The set compilees the band's Armageddon Blues sessions along with a handful of compilation tracks. The comp was remastered by Arthur Rizk, who also produced the band's last album. That's the compilation's artwork above, designed by Portland-based illustrator Matt Stikker. Physical copies will be released in the coming weeks. Hear the full Power Trip Opening Fire stream below via Bandcamp.
Power Trip's most recent album is 2017's Nightmare Logic.
Power Trip Opening Fire: 2008-2014 tracklist:
1. Divine Apprehension
2. Suffer No Fool
3. Brainwave
4. This World (2014)
5. Hammer Of Doubt (2010)
6. Armageddon Blues
7. Lake Of Fire
8. The Evil Beat
9. Acid
10. Questions
11. Vultures
Read our feature, Music is a Weapon: An interview with Power Trip.