R.I.P. Riley Gale of Power Trip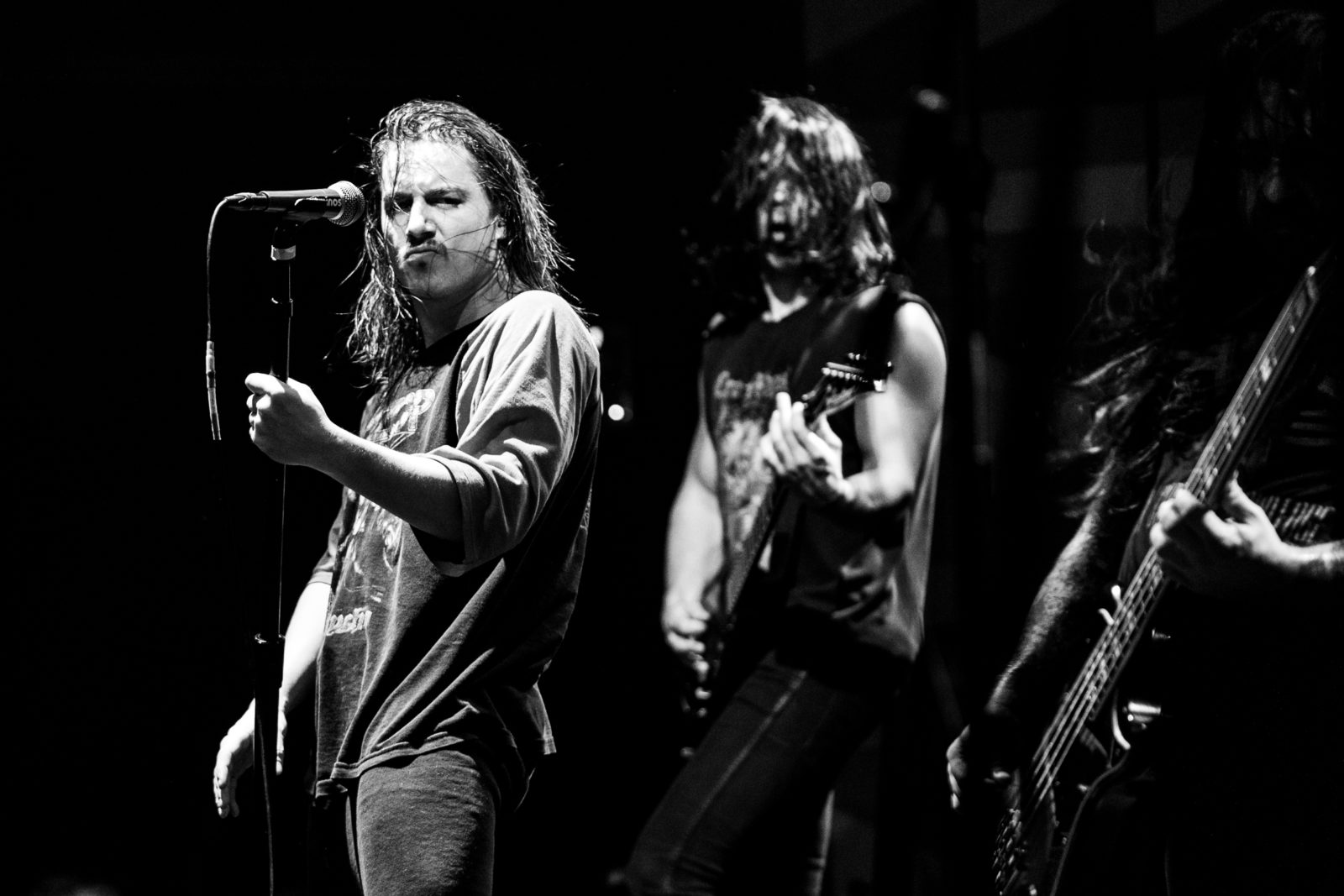 Riley Gale, vocalist of Texas thrash metal band Power Trip, has died. He was 35. A cause of death has not yet been revealed.
Power Trip and Gale's family released a statement, which reads in part: "Riley was a friend, a brother, a son. Riley was both a larger than life rock star and a humble and giving friend. He touched so many lives through his lyrics and through his huge heart. He treated everyone he met as a friend and he always took care of his friends. We will celebrate Riley's life and never forget the great works of music, charity, and love that he left behind. You, the fans, meant so much to him, please know how special you are. If you have a memory of Riley please share it, no matter how small, as we remember him.
Please respect our wishes for privacy during this time. In lieu of flowers please send donations to Dallas Hope Charities, the link to donate directly is here: https://bit.ly/3jcyY5y"
Gale co-founded Power Trip in Dallas in 2008. He released two full-length records with the band during their career, 2013's Manifest Decimation and 2017's Nightmare Logic, each of which combined the intensity of hardcore with the speed and riffs of thrash metal. Gale often used his platform to speak out for social justice. "Growing up into punk, I always saw music as a political weapon, and for me, seeing some of the more political passiveness that metal bands want to put out there is frustrating," he said to Treble in a 2017 interview.
***
Photo by Chad Kelco