Red Hot announces Red Hot + Ra Sun Ra tribute, featuring Georgia Anne Muldrow, Irreversible Entanglements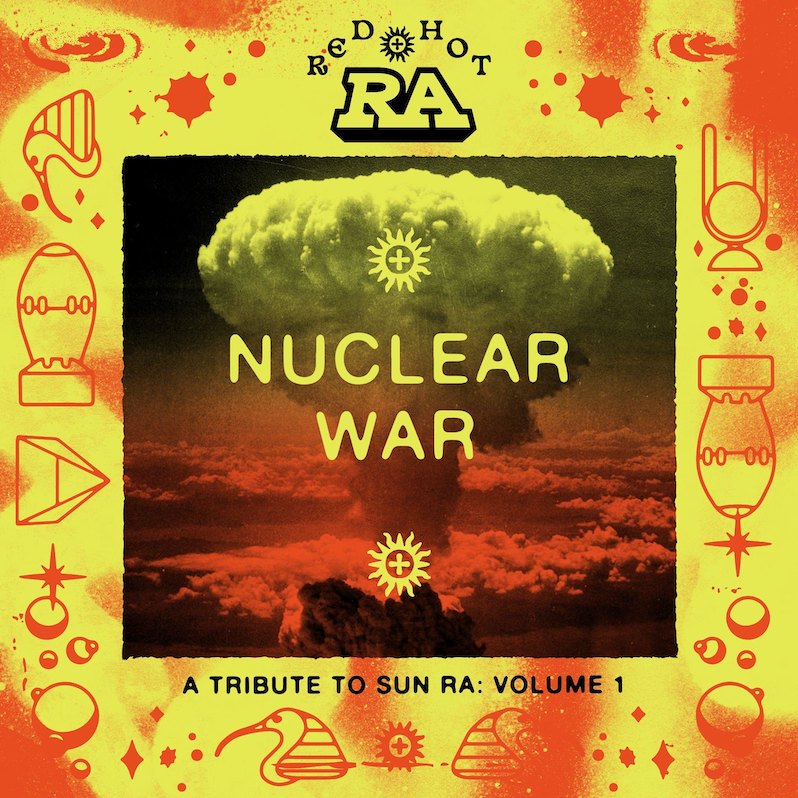 Red Hot, the nonprofit organization that's raised money for various AIDS-related charity projects through music, has announced a new series, Red Hot + Ra: A Tribute to Sun Ra. Where in the past the nonprofit has organized all-star compilation albums, this project will be a series of separate albums featuring artists offering their interpretations of and tributes to the music of Sun Ra. The first is Red Hot + Ra: Nuclear War, which is out May 26 and features music from the likes of Irreversible Entanglements and Angel Bat Dawid. The first song to be released from the album is Georgia Anne Muldrow's "Nuke's Blues," featuring Josef Leimberg.
In the past, the Red Hot organization has released charity compilations such as Red Hot + Blue (a tribute to Cole Porter), No Alternative, and Red Hot + Riot: The Music and Spirit of Fela.
Read our Beginner's Guide to the music of Sun Ra.
Red Hot + Ra: Nuclear War tracklist:
1. Georgia Anne Muldrow — Nuke's Blues (Feat. Josef Leimberg)
2. Angel Bat Dawid — Part 1- The Cosmic Bypass
3. Angel Bat Dawid — Part 2- Nuclear War!
4. Angel Bat Dawid — Part 3- Kiss Yo Ass Goodbye
5. Malcolm Jiyane Tree-O — We're Not Buying It (Featuring Grandmaster CAP)
6. Irreversible Entanglements — Nuclear War