Rock Docs Podcast: Meet Me in the Bathroom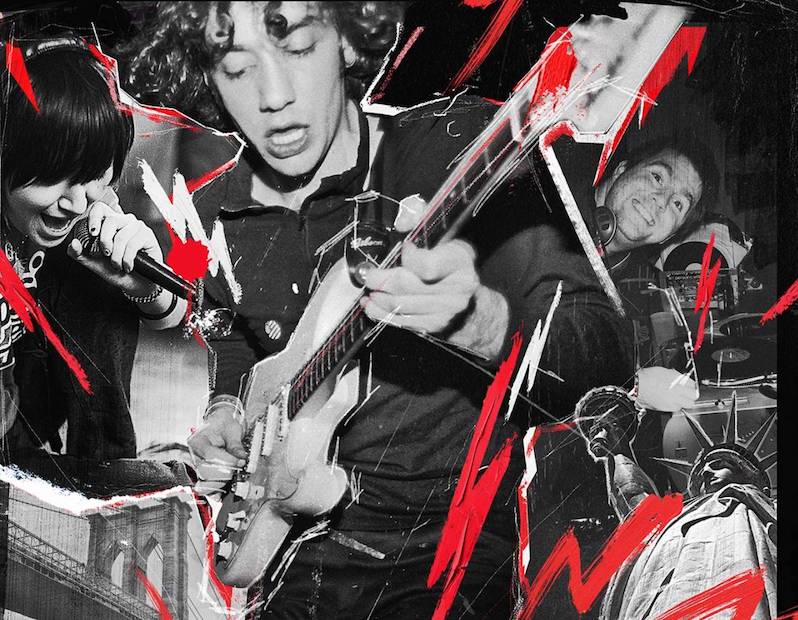 Today, we at Treble announced that the excellent Rock Docs podcast has teamed up with us to bring even more coverage of great music—in the form of music documentaries—and that announcement just happens to coincide with the release of a new episode. This week, your hosts Andrew Keatts and David Lizerbram tackle the 2022 doc Meet Me in the Bathroom, directed by Dylan Southern and Will Lovelace, who also directed Shut Up and Play the Hits, the 2012 LCD Soundsystem documentary, as well as the 2010 Blur doc, No Distance Left to Run.
Based on the 2017 book of the same name, written by Lizzy Goodman, Meet Me in the Bathroom is a look at a particular scene in recent rock 'n' roll history, namely the underground rock resurgence in the early '00s in New York City. The documentary debuted at Sundance last year, and covers an era that yielded no shortage of hype-worthy bands: The Strokes, Yeah Yeah Yeahs, The Rapture, TV on the Radio, Interpol and The Moldy Peaches, plus Southern and Lovelace's previous documentary subjects, LCD Soundsystem. Suffice it to say, the soundtrack to the film is pretty much uniformly awesome.
That much everyone can agree on, and of course everyone in the film is incredibly talented, charismatic and a delight to see onscreen. And yet, somehow, that doesn't necessarily add up to a great music documentary. Listen to David and Andy dive into this latest documentary about a storied moment in indie rock history and find out whether or not this take on the scene can live up to the hype. Hear the latest episode of Rock Docs below.
Meet Me in the Bathroom is now streaming via Showtime.