Róisín Murphy : Róisín Machine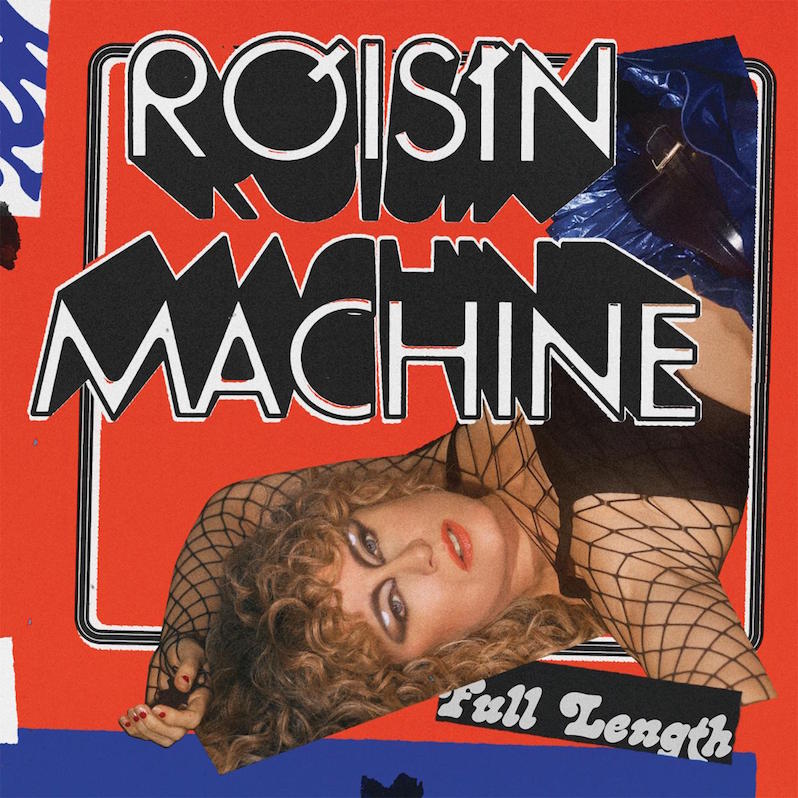 From her days as the better half of electro-pop duo Moloko, to becoming a queer icon of nu-disco, Irish artist Róisín Murphy has always been an unusual and striking persona in pop. When performing live, she is an enthralling presence, bursting with wild, feminine energy, and going through enough costumes and pageantry to go toe-to-toe with Grace Jones. Chart-topping popstars from Robyn to Dua Lipa have cited her as a heroic influence, yet the mystery of why she remains somewhat beneath mainstream pop's radar continues to baffle.
In the midst of a global pandemic, Murphy has released an album of irresistible floor-fillers, when the only dancefloors available to most of us, at the moment, are at home. "I know, I shouldn't really be dancing at a time like this," she confesses at one point, over a backdrop of joyous disco-house. Still, Róisín Machine is as good an excuse as any to convert your own bedroom into its own private discothèque. Going off Murphy's Instagram feed, which is awash with videos of herself prancing about her living room, it seems like that's the appropriate method of consumption. Many of the album's early released tracks—such as 2019's "Incapable" or 2012's slow-burning single "Simulation"—should already be familiar to listeners. But taken together on her fifth full-length, we are transported to a shimmering utopia of sensuality and glitter.
Over the course of her career as a solo artist, Murphy has tended to headhunt high-quality producers—with whom she has an almost telepathic relationship—to explore the outer boundaries of her own sound. On 2005's Ruby Blue, she traversed ambient and jazz-infused territories with renowned experimentalist Matthew Herbert. With Eddie Stevens, she crafted her own unique strain of art pop on 2015's Hairless Toys and 2016's Take Her Up To Monto, while her recent series of 12"s with house maestro Maurice Fulton have reaffirmed her status as the most eccentric of disco-divas. This time around, her producer is Richard Barratt (otherwise known as DJ Parrot and Crooked Man; a pioneer of bleep techno and Sheffield electronica) who brings a sleek, glamorous sheen to the mix, updating its Nile Rodgers-esque grooves for the 21st-century club-goer. Crisp percussion, funked-up bass lines and throbbing synths emerge as its sonic hallmarks, treated with a veneer of sparkle and grandeur.
With a title that name-checks herself for the first time, Róisín Machine is undoubtedly Murphy's most focused and self-assured album to date. Lyrically, she hasn't lost her sense of humor, as we hear on tracks like "Shellfish Mademoiselle". But her self-deprecation, perhaps more apparent on her 2007 album Overpowered, has now given way to her own kind of self-love. It sounds like an artist expressing herself, finally, on her own terms. As she sings soulfully on "Murphy's Law," "I feel my story is still untold, but I'll make my own happy ending / I guess I'd rather be alone, than making do and mending."
---
Label: Skint/BMG
Year: 2020
---
Similar Albums: