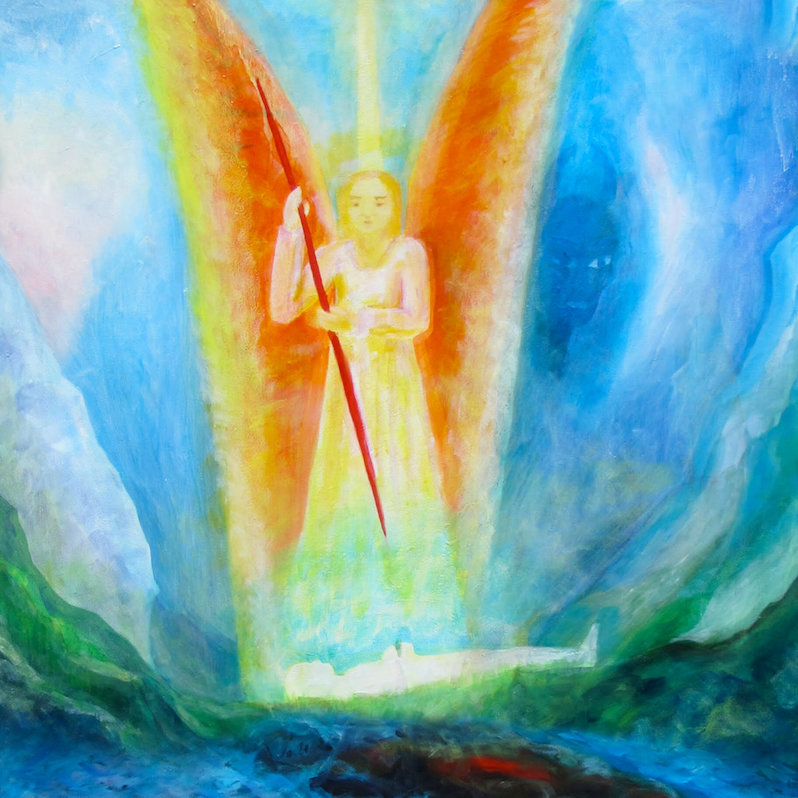 Once upon a time there was a subgenre called "witch house," the emphasis here being on the witch. It was music made for doing coke off a ouija board and not particularly conducive to dancing. You certainly could, however, depending on your ketamine intake. The flagship album to come out of the movement was SALEM's debut album, King Night, and 10 years after the release of that album and the mythology it cultivated, Salem have returned at the dawn of a new decade, as a duo, with witch-house now more or less a thing of the past.
Immediately things feel off to a shaky start, with a symphonic hip-hop sound that feels somewhat out of place, but the album's title track not only redeems them, but finds the duo sounding firmly in command of their haunting, atmospheric sound. From there, the gothic gloom returns, and the mood is one of your Fetlife friends doing poppers in the cemetery with you—at lunchtime on a Tuesday. It is not as dark as King Night, but the production and songwriting makes up for that.
The duo blends spooky atmospheric chaos with hip-hop for "Crisis." There is an industrial punch to the nightmarish soaring of "Sears Tower," which stands out for its stunning vocal production, while "Starfall" is more like a pop ballad run through a filter of futuristic narcotics, which is a significant change of stylistic pace for SALEM. "Red River" is one of the lead singles from this album and understandably so, balancing hip-hop beats with the darker moods of their debut. And they only grow darker on "Old Gods," which recalls a more ghoulish Post Malone, but the vocals are more effective here as they run through a distorted effect on the chorus.
"Braids" is just an instrumental interlude that provides a bridge to "DieWithMe," an atmospheric song that's not as dark, but feels like an opiate high set to music. And any album that starts making you rethink where you stand with chemicals in your life at least has potential—or perhaps I might just be due for a meeting. But the seedy sounds here are close enough to satisfy such an itch.
After a decade, Fires in Heaven finds SALEM making an impressive return, more than a mere offering of crumbs. With so much time lapsing between albums, it's reasonable not expect them to just pick up where they left off, but the path forward appears to be a promising one.
---
Label: Self-released
Year: 2020
---
Similar Albums: