Shut Up and Play the Hits: On Setlists and Song Retirement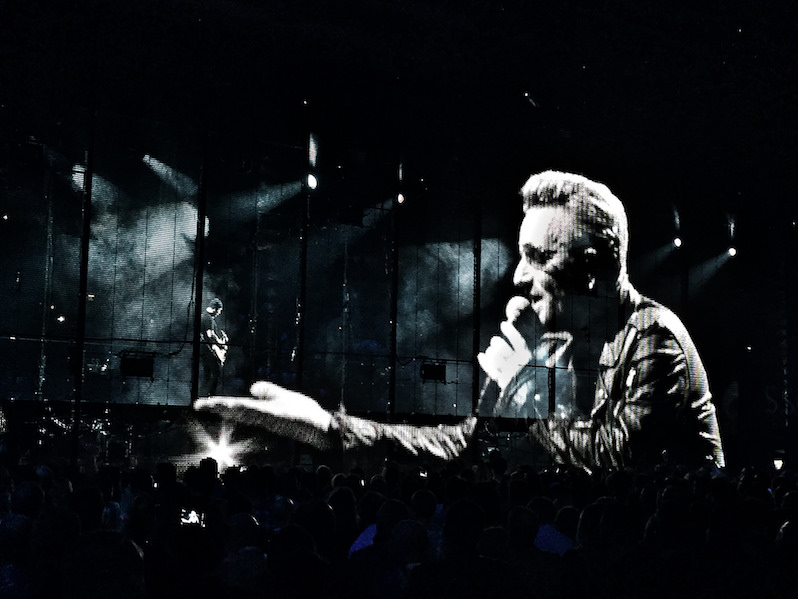 Last September, Paramore announced they were playing their 2007 hit single "Misery Business" for the last time—at least for a while. The song's lyrics, written by frontwoman Hayley Williams when she was just 17, play out a bit like "Jolene" in reverse: "I never meant to brag, but I got him where I want him now…It was never my intention to brag/To steal it all away from you now." Williams was later criticized for the song's anti-feminist perspective, with good reason (even if it is one of the best gifts that pop-punk ever gave us), and at 30, she doesn't identify with the perspective of the girl in the song or its vindictive, teenage outlook in general. Paramore, who have since made much more impressive and ambitious albums, simply outgrew the song.
Putting a song into retirement from live sets isn't a new thing by any stretch. What's unique about Paramore's situation is that they bothered to tell anyone about it. The longer a band continues to perform, the more they'll grow and evolve, and in turn the songs that don't grow with them will likely be cast aside, never to be strummed or sung again. There are plenty of reasons for this. It's easy to get bored with a song, especially if you've played it night after night, hundreds of times. And sometimes an old song just doesn't fit into a band's repertoire after a certain point, the aesthetic divide too awkward to overcome.
I've been fascinated by this phenomenon for years, particularly with Setlist.fm—a user-generated and imperfect but nonetheless extensive resource on live setlists—at my disposal. Take U2, a band with enough songs in their catalog that they've probably forgotten how to play half of them. One of their best early post-punk tracks, "Stories for Boys," hasn't been performed since the early '80s, a fact that makes perfect sense given that the majority of their career has found them veering far from their early sound. In fact, a friend joked about me being the guy who shows up to a U2 concert in the 2010s and yells, "play something from Boy!"
As fans and listeners, we're often expected to grow with the bands we love, and that sometimes means expecting not to hear certain songs again in a live setting. For a long time, Radiohead stopped playing their first hit, "Creep," no doubt because it simply didn't fit in with the band that they had become. Held against their OK Computer or Kid A material, it's the clear outlier—an emotionally vulnerable whimper among much larger existential crises. But they didn't abandon the song. Sick as they might have been of it at the time—just as Sting must be of playing "Roxanne" or Van Morrison of "Brown Eyed Girl" (though neither's been wiped out of their own sets)—they ultimately came to recognize it's perfectly fine to play a song that people enjoy hearing even if it's not one that represents who you are anymore.
Yet another wrinkle that sometimes makes live sets into a crapshoot is the sheer volume of the artist's work. Bob Dylan has released dozens of albums in his lifetime, and he's become infamous for changing up his setlists every night, not just in terms of the actual songs that he's playing, but how he plays them. That arguably only makes the shows more interesting in the long run, particularly for an artist not necessarily known for hit singles. Dylan can get away with that, as can Bruce Springsteen, whose catalog is deep enough to span entirely different songs every night if he felt like it. And sometimes he does, which Max Weinberg once explained can make for a stressful night for the rest of the E Street Band: "On any given night, 15 of those songs are what we call audibles. You literally don't know what he's going to decide to play, and if you're lucky he'll tell you. But that doesn't happen every night either."
Punk legends Wire have a similar situation in that they've cultivated their share of fan-favorite songs without ever having that one song that everyone wants to hear. As Colin Newman told me in 2017, you're going to hear a little bit of everything at a Wire show. Perhaps you'll hear "Three Girl Rhumba," but maybe not that and "Ex Lion Tamer" in the same set. "Contrary to popular opinion, we don't avoid playing old material," he said. "We tend to make choices about what we play, and sometimes it's not the obvious ones. If you went into the audience and asked 100 people what they wanted to hear, you'd get 100 different answers."
Other artists, like St. Vincent, phase out older songs simply because they don't make sense in the context of the type of show they put on. Annie Clark has increasingly been building up the spectacle in her live sets to where it's more of a show than a band performance, and there's little room for the more organic art-pop sounds from her debut album, Marry Me. In recent years, she's occasionally dropped "Now, Now" or "Your Lips Are Red" into a set, but back when I spoke to her in 2014, she said she had to literally listen to the album again before she could say with certainty if she'd play most of these songs again. "You know, I've been meaning to get my hands on a copy, because I haven't heard it in five years," she said. "I do feel some distance from the songs, I mean I'm proud of all the work I've done. Some of it I happen to like more than others. But that's neither here nor there. There are some songs that are easier to fit into the context of the newer music, and there are some songs that feel very much of a different time. So I experimented with playing some of the songs from Marry Me in the new set, and even with a little bit of a sonic facelift, it seemed like other songs just fit better into the context of this live show."
It's hard to find fault in this logic, even if it means not hearing "Paris is Burning" for nearly a decade. Or Baroness' "Rays on Pinion" for almost as long. Or any number of songs that Radiohead didn't make a point of not playing, but haven't gotten back around to for years. There's a right time and a right place for a song, even if the band and the listener don't always agree on when and where that time and place might be. Given enough time, it's more than likely to come back again. Radiohead dusted off a long list of songs from their back catalogue while touring behind 2016's A Moon Shaped Pool. And though I wouldn't put money on "Stories for Boys" making the setlist, U2 did, in fact, begin playing their 1991 Achtung Baby deep cut "Acrobat" for the first time after 27 years.
Because while musicians might grow weary of playing some songs over and over again until the end of time, something funny happens when given the right amount of space and time: They change their minds. Maybe Paramore won't, and I can't say I blame them, but I was recently reminded of a band with a minor hit that they treated with some reservation. At a 2013 reunion show following a seven-year break-up, Rocket from the Crypt played a hometown show that reached a climactic break when frontman John Reis told an anecdote about seeing Don Ho live, and how much it bummed him out to have to play "Tiny Bubbles." That was the cue for the band to play their own version of "Tiny Bubbles," their 1993 single "Ditch Digger." It's neither a hit nor a novelty, but it's a song everyone wants to hear, for better or for worse.
Five years later, however, Reis told me during an interview that he's a lot more comfortable diving into a back catalog of songs that don't always reflect the person he is today. Having people want to hear your songs, after all, is a privilege that not everyone gets to enjoy.
"There are some songs that feel like they might even be cooler now. And some songs you might feel like the musical equivalent of moving back in with your parents," he said. "I avoid playing those ones. The ones that are kind of like 'yeah I was pretty young when I wrote this and I'm not really there' it's just like, man I get to write songs I wrote for a living, I can't complain about that. When I see people rocking out, and I'm with my best friends and I like the noise—it adds a dimension to the song that ends up being less about what the song is trying to say."