The Soft Pink Truth releases crust-punk covers album, Am I Free to Go?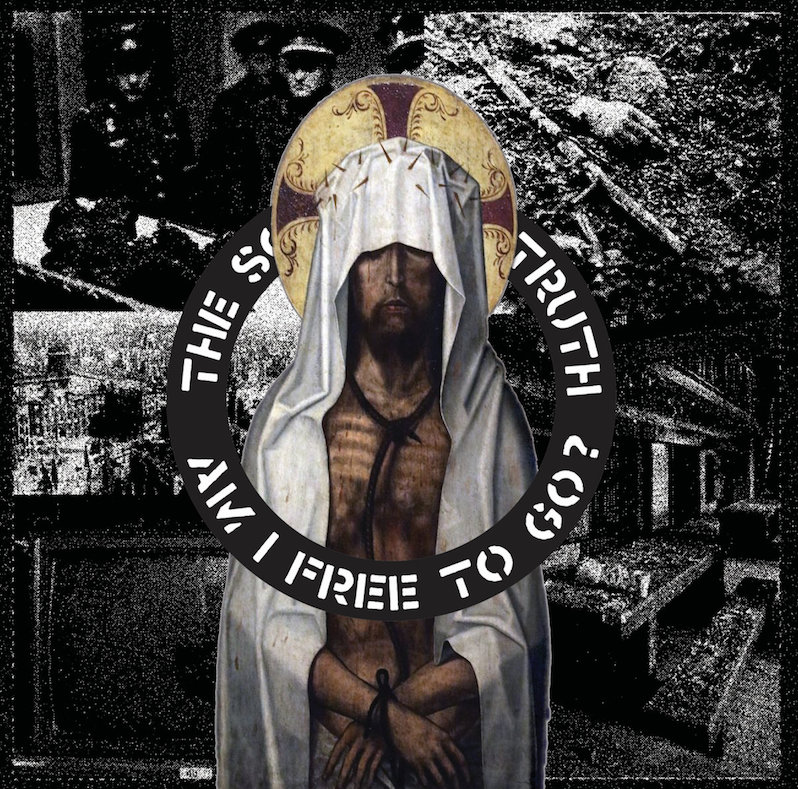 The Soft Pink Truth, aka Drew Daniel (also of Matmos), recently released the pretty, joyous electronic protest album Shall We Go On Sinning So That Grace May Increase? And now he's delivering a companion album, one with a very different theme and aesthetic. Today Daniel has shared Am I Free to Go? on Bandcamp, featuring covers of tracks by crust-punk bands including Discharge, Nausea, Aus Rotten and Gloom (and one blank track where Amebix would have gone if one member hadn't praised the writings of a Holocaust denier). As of right now, the album is digital only.
All profits from the album are being donated to the International Anti-Fascist Legal Defence Fund. Daniel says in a press release, "if you're going to sing the words "your profit hysteria makes me vomit" then you shouldn't be profiting off that action." Hear the album below.
In 2014, Daniel released the black metal covers album, Why Do the Heathen Rage?
The Soft Pink Truth Am I Free to Go? tracklist:
1. "Hellish View (Disclose cover)"
2. "Fuck Nazi Sympathy (Aus Rotten cover)"
3. "Multinationella Mördare (Totalitär cover)"
4. "Police Bastard (Doom cover)"
5. "Profithysteri (Skitsystem cover)"
6. "Respect The Earth (Crude SS cover)"
7. "Cybergod (Nausea cover)"
8. "Death Earth (Gloom cover)"
9. "Space Formerly Occupied By An Amebix Cover But Fuck That Guy For Being A Holocaust Denier"
10. "Protest and Survive (Discharge cover)"