The Soft Pink Truth : Shall We Go On Sinning So That Grace May Increase?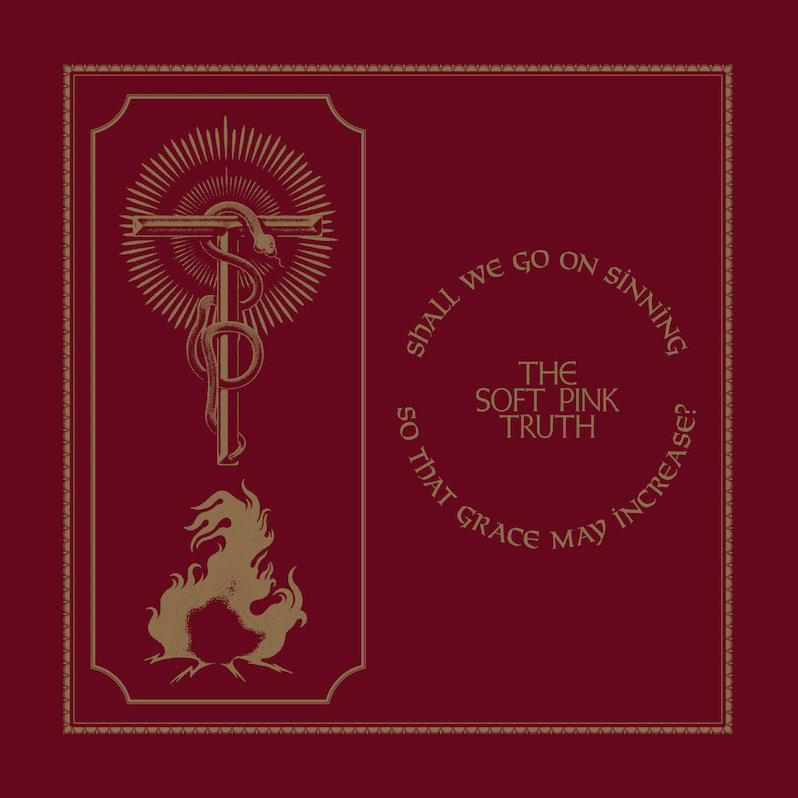 Drew Daniel does not back down from a challenge. His solo production effort The Soft Pink Truth was a response to Matthew Herbert's dare to the Matmos member to try to make house music. To this point, Daniel's notoriety within this out and proud context came from using it to recast harsh guitar-bass-drum genres like hardcore punk and black metal. His work to subjugate toxic masculinity and the art it informed ran smack dab into the rise of Donald Trump and misguided political populism around the globe, demanding a response.
Musical critiques of newly rising neoconservatism and fascism have so far tended towards the angry and aggressive. The Soft Pink Truth's choice to hunker down under ever more comfortable layers of subdued electronics is a surprising yet justified one. Shall We Go On Sinning So That Grace May Increase? is a rare protest album—Daniel and his friends in the studio don't seek to match bluster for bluster but instead try to kill with kindness, sticking flowers into the gun barrels of a suddenly, broadly impolite society.
The Soft Pink Truth's prior notable albums were sets of discrete songs collected to make a point, to undermine uncompromising and reactionary belief. Plunderphonic in nature, the covers therein certainly had house and disco conceits but often tracked more acidic, even industrial. Shall We Go On is both quieter and more hand-made, with Daniel embracing vocal and instrumental contributions from real live friends. The album is full of calm waves lapping at your feet, jittery bell tones and orphaned chords commingling with howling digital wind.
Beats here are suggestions at best, like the muted triggers in "We" and "Sinning." Any other chill BPMs we can discern here come from the pacing in unresolved jazz melodies and multitracked choirs. Even its most cacophonous moments—its introductory vocal collage, the layered brass near its thematic peak—feel more euphoric and revelatory than jarring. And the back half of the album, from "So" to "May Increase," is a continuously mixed suite that smartly picks spots for horns and voices (both subtle and siren-like) to support looped and live piano figures. This 21-minute galactic fly-by enters a timeline reaching back to ambient's pop awakening in the 1990s, and positions The Soft Pink Truth at its most ecstatic and escapist.
The quote from Paul the Apostle informing the tracks and album title questions the need to do wrong in order to determine who among us can be made more right, or who can be forgiven and placed on the path in that direction. The Soft Pink Truth argues this is a false choice, or at least falsely positioned as the only choice. Shall We Go On Sinning So That Grace May Increase? boldly champions meditation, positivity, even joy in the face of rage and division. Such a road may not be everyone's to take, but the sounds assembled for the journey comprise Drew Daniel's most fully realized work to date.
---
Label: Thrill Jockey
Year: 2020
---
Similar Albums: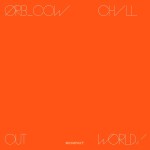 The Orb – COW/Chill Out, World!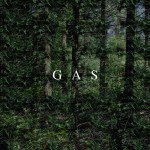 Gas – Rausch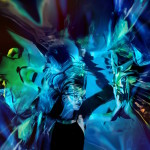 Kelly Moran – Ultraviolet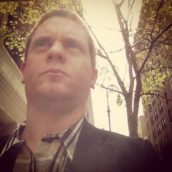 Adam Blyweiss
Adam Blyweiss is associate editor of Treble. A graphic designer and design teacher by trade, Adam has written about music since his 1990s college days and been published at MXDWN and e|i magazine. Based in Philadelphia, Adam has also DJ'd for terrestrial and streaming radio from WXPN and WKDU.