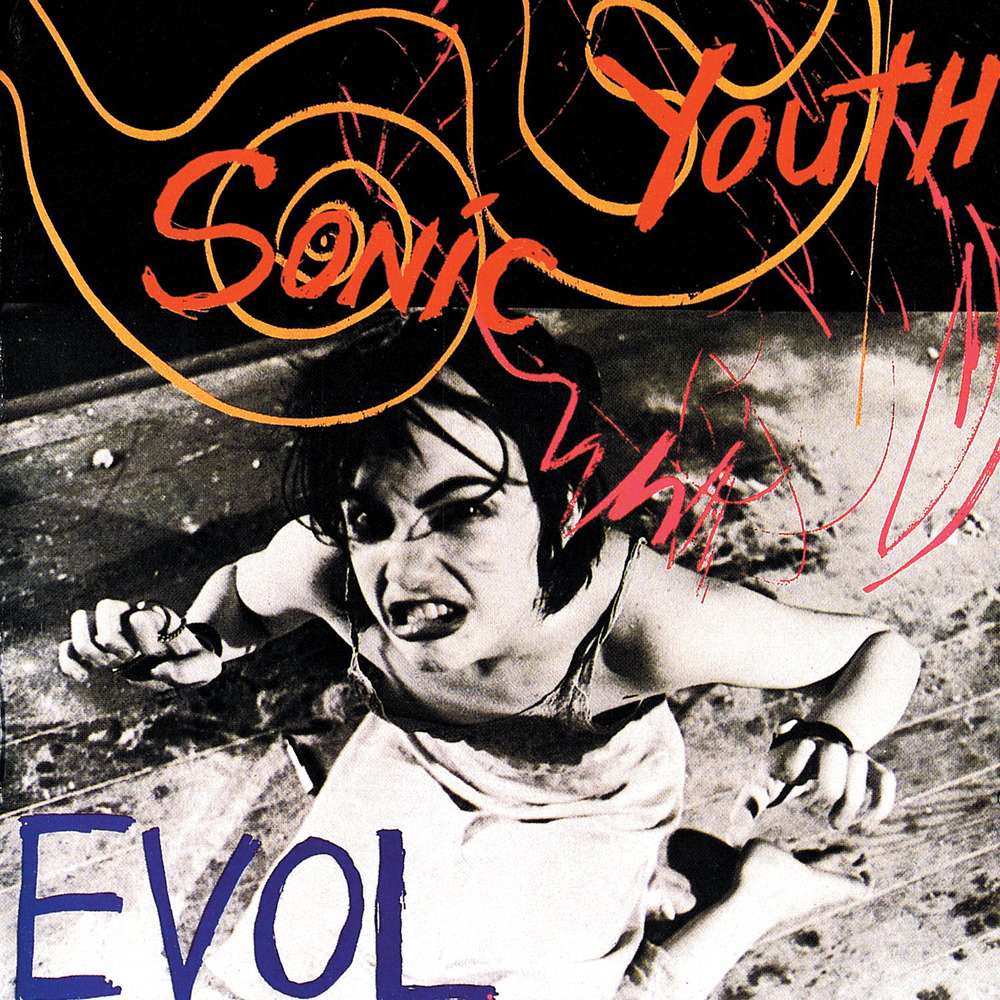 Sonic Youth are famously influential, acclaimed, and prolific. It's a testament to Ranaldo, Moore, Gordon and company that they've a back catalogue and legacy which would fill more space than the average record collection. After the stalker drone menace of Bad Moon Rising, EVOL marked an increased step towards conventional rock music, but still sounds a grave distance away from commercial cordiality. On my first listen to this, well, I listened to various songs from the album over a two year period, trying to con myself into "appreciation" of the thing, but still more desperate to listen to whatever killer tune from "average" major-indie record I'd heard this week…quite probably "Teen Age Riot." Suffice to say, as Sonic Youth starting points go, you're best to plump for Daydream Nation, not least to indulge in aforementioned activity (feel used… there's daylight outside). This is a brilliant record though, the sort that surreptitiously creeps through the ear hole disguised as a transcendental moment. By then, the problem will be finding schedule time to relax with EVOL.
A surreal beauty ensues amongst the static after a couple of listens, and fully engages with repetition. "Tom Violence" sounds like the logical link between Joy Division and early '90s commercial "alternative." "Shadow of a Doubt" moulds the kind of placid vitality that Kevin Shields most recently harnessed on the Lost In Translation soundtrack with a Hitchcock influence, as Kim Gordon murmurs with a shake best replicated on PJ Harvey's To Bring You My Love. "Sonic Life" bristles with a realist narrative, "like a cinema classic" or good No Wave beat poetry. The guitars sound like extras from a slasher film, and the song is truly something to live in with rather than socialize over. "Green Light" shows that Interpol were critically hounded with comparisons to the wrong band around the time of Turn on the Bright Lights. "Secret Girl" startles as head soothing wisdom and a lullaby emerges through the drone. Enjoy invisibility.
As we near the end, a sublime song emerges. The delightful "Madonna, Sean and Me" (the title on my second hand copy, its often referred to as "Expressway to Your Skull," or "The Crucifixion of Sean Penn"), promises to "kill the California girls" against the kind of radiant fuzzed harmonics that the Flaming Lips would develop and master four years later. It's pop in the sense of being how I want U2 to sound. The closing cover of Kim Fowley's "Bubblegum" is practically formulaic in comparison to its disc-fellows, but fun through mangling all the same. After some growing time, EVOL has become one of my favorite Sonic Youth albums, their enjoyable, aggression filled sedative. A definitive album by one of the definitive indie rock bands. Somehow love backwards seems apt.
---
Label: SST
Year: 1986
---
Similar albums: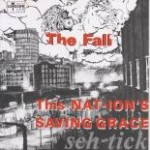 The Fall – This Nation's Saving Grace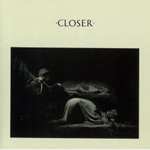 Joy Division- Closer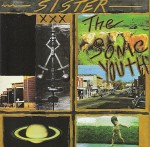 Sonic Youth- Sister