Life on Shuffle: Soul is Hard to Find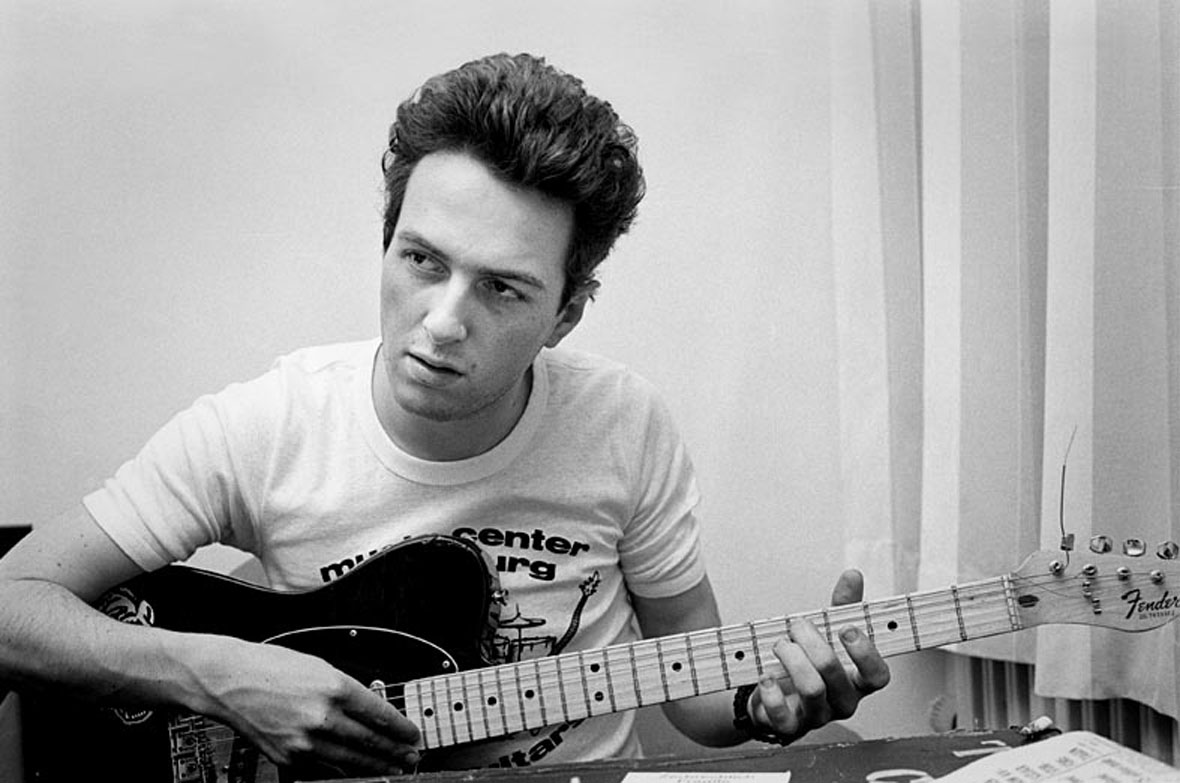 It's been a while since I've left my listening life up to the shuffle feature on my iPod. Every time I seemed to make an attempt I was interrupted by something. Life is full of interruptions. School, family, work and friends can all take their toll on the personal psyche. Every once in a while, people need their `alone time,' whether that time is taken to read, veg out in front of the tube or immerse oneself into music. I've been known to dabble in all three. In fact, two of my favorite television discoveries come up in this edition of "Life on Shuffle!" As before, the magical goblins inside my Apple-made device seem to somehow link songs together in some kind of precognitive manner, even when that link seems incredibly tongue-in-cheek or sarcastic. The original idea of this column was to present a mix of `best song ever' tracks without knowing what those tracks were. I was giving myself up to chance, to karma, to kismet. My life was in a shambles and I was letting the iPod determine at least one small aspect of my life, to what should I listen. My life is starting to come back together, though I've got a distance left to run, as Damon Albarn would say, and I'm still letting the little black box make some of my decisions for me. I'm always glad I did. So once again, here's my life on shuffle:
1. "Johnny Appleseed" by Joe Strummer & the Mescaleros
Summertime has never been known as a time for quality television. What used to be a dumping ground for reruns has now become a festering pustule of reality television. That is, unless you have HBO. John From Cincinnati is a ten-part series (which will not last any longer thanks to its cancellation) co-created by surf-noir writer Kem Nunn and Deadwood scribe David Milch about three generations of surfers, all dealing with their own cataclysmic problems. I knew I was in for one hell of a show when I heard the song that was chosen as the theme song, Joe Strummer's "Johnny Appleseed" from his Global A-Go Go album. Set over scenes of surfing, hippies and the landscape of Imperial Beach, right along Mexico's border, the song seemed to evoke sun, summertime and salvation all at once. Just listen to the lyric, "Black sheep of the angels riding, riding down the line / We think there is a soul, we don't know / That soul is hard to find." Just like every show that seems to require some semblance of intelligence and interpretation, it met its end far too early.
2. "Teen Angst" by M83
M83's Before the Dawn Heals Us, not to mention Dead Cities, Red Seas and Lost Ghosts, is one of those albums that sounds fresh, new and exciting every time I hear it. Yet, it's one of those albums that I forget is in my collection when I'm filling the CD case or porting about my iPod. "Teen Angst" reminds me of why I love M83. Angelic voices careen over rapid-fire beats and enough soaring keys to make Moby blush. It would have been the perfect addition to the Lost in Translation soundtrack, sounding like a mix between the Jesus & Mary Chain and Kevin Shields.
3. "Procession" by New Order
"Procession" was New Order's second ever single after the inception of the band, the first being the very popular "Ceremony" thanks to its resurrection in the Marie Antoinette soundtrack. The song is quintessential early New Order with Vangelis / Blade Runner-like varying keys and Bernard Sumner's `not quite ready to be a frontman' voice. There's something altogether charming about that, however. The song was later released on the band's first EP, 1981-1982 and Substance. I've been a fan of New Order for a long long time (the first ever compact disc I ever owned was 1981's Movement) and listening to "Procession" after "Teen Angst" reminded me from whence a lot of music came, while also bringing back a lot of fond memories.
4. "Valentine" by Delays
The Delays are from Southampton, England, yet "Valentine" is a love story centered on New Orleans during Hurricane Katrina. The Delays have been a Treble favorite since their undeniably catchy debut, Faded Seaside Glamour. Yet, as far as I know, their sophomore release, You See Colours, which hit UK stores way back in March of 2006, was never released domestically. What's up with that? "Valentine" is one of the big hits from the album, receiving lots of airplay on MTV overseas. This time around, the Delays beef up the guitars, gain more of a disco feel, yet retain that sweet falsetto that defies the laws of physics. If you can find an import of this album, it's worth it.
5. "New York" by U2
U2's "New York" would sound like a tribute the city that lost so many on 9/11 if it hadn't have been released almost a full year before the towers fell. Bono had a love affair with the city that never sleeps before that fateful day and wanted the world to know it. He makes reference to the heat, Alphaville, Irish immigrants, the cultural stew, and having a midlife crisis. But Bono really says it all in the first line of the song, "In New York, freedom looks like too many choices." Does Bono hate our freedom? Will Bush go after him next? Or will his entire staff resign by then? You may have noticed, if you've been following these "Life on Shuffle" columns, that U2 seems to come up a lot. That's what happens when your ex-wife takes all of the U2 CD's.
6. "Hejira" by Joni Mitchell
The title track of Joni Mitchell's eighth proper studio album is all about the jazz journey of Mitchell along with guitarist Larry Carlton and virtuoso bassist Jaco Pastorius. As always, Mitchell's words are pure poetry, but the music behind her is laid-back, imagery-filled mastery. If you're ever keyed up and need to wind down, or you just need a good song to play in the background as you read the paper and have your coffee on a gloomy Sunday morning, "Hejira" is it. The name itself is taken from the Arabic word for `migration,' referring to the final journey of Muhammad and his followers in 622. In the song, Mitchell deals with the difficulties of being tied to someone, of falling in and out of love while relating it to travel. I can't help but notice two different things. One is the obvious connection that one of my favorite artists, Ani DiFranco, has to Mitchell in both her poetic storytelling style. The other revolves around one of the lyrics, "We all come and go unknown / Each so deep and superficial / From the forceps to the stone." It's somewhat of a bleak view on life, but I've been having those feelings myself. I guess I'm not alone after all.
7. "Rock and Roll All Nite" by KISS
From the seriousness and depth of Joni Mitchell to Chuck Klosterman's favorite band, KISS. My iPod has never been more satiric or ironic than in juxtaposing Mitchell's previous lyric with that of the intro to the live version of "Rock and Roll All Nite," where Paul Stanley screams "This song is about what we believe in! I know it's what you believe in! It ain't bullshit when you say Rock and Roll All Nite, Party Every Day!" Whew, we've got a regular Foucault on our hands here. Still, what a kickass track. Out of the entire KISS ALIVE box set on my iPod, it chooses not only this song, but this version of this song from Alive III. Nice.
8. "Operator" by Grateful Dead
This song, and really any song from American Beauty, now reminds me of the brilliant show, Freaks & Geeks. If you haven't seen it, Netflix that sucker today! It was created by Paul Feig who later became a director for Arrested Development, and was produced by Judd Apatow who went on to do The Forty Year-Old Virgin and Knocked Up. It stars a young James Franco as one of the `freaks' alongside Seth Rogen and How I Met Your Mother's Jason Segel. Linda Cardellini, later known as Velma in the Scooby-Doo movies, made me fall in love with her character of Lindsey Weir, and the final episode still has me hitching my breath with emotion. I won't give it away for those who haven't seen it, but let's just say that American Beauty plays heavily in the episode. None of this has much to do with the actual song, so I'll just say that it was the last song recorded by Ron "Pigpen" Mckernan, and is one of ten perfect songs on one of the most perfect albums ever recorded. I'm not even that much of a Deadhead by any stretch of the imagination, but this album is genius.
9. "Hitsville UK" by The Clash
Almost anything that the Clash released after the incredible London Calling would have been seen as inferior, but it's hard to argue that Sandinista got a bad rap. It was too much, too fast and too weird. The Clash purposefully challenged their listeners, their own record labels and the US and UK music scene with this monster of a collection. There were some definite high points in "The Magnificent Seven," "Police on My Back" and "Somebody Got Murdered," but there were also some low points. "Hitsville UK" was one of the high points, being a Motown-era pastiche released in the same year as the like-minded Elvis Costello song, "Love for Tender" and two years before the similar Jam tune, "Town Called Malice." Stummer's song, however, took aim at the new bands coming along in the wake of the punk revolution, even name-checking different upstart labels like Factory and Rough Trade. Oddly, this `duet' with then girlfriend Ellen Foley (also Meatloaf's duet partner and later a featured actress in the sitcom Night Court) became the album's debut single. Still, a fun song, even if Stummer's vocals are somewhat overpowered.
10. "I Know Very Well How I Got My Name" by Morrissey
"I Know Very Well How I Got My Name" is best known as the very first solo Morrissey B-side. Playing opposite to the debut single, "Suedehead," "Got My Name" is quite possibly one of the prettiest songs the Mozzer has ever written. For some reason, I tend to prefer his b-sides to his singles, although both hold special places in my heart. Songs like "Jack the Ripper," "I've Changed My Plea to Guilty" and "Don't Make Fun of Daddy's Voice" seem somehow more charming than their a-side brethren. "Got My Name" is the pinnacle of Morrissey's b-sides, just the Mozzer singing sweetly along with a lone guitar. It's the quintessential Morrissey song, sad and lonesome, quiet and forlorn. What a way to end a "Life on Shuffle" mix. I think I'll go into the corner and cry now.