Spoon announces vinyl reissues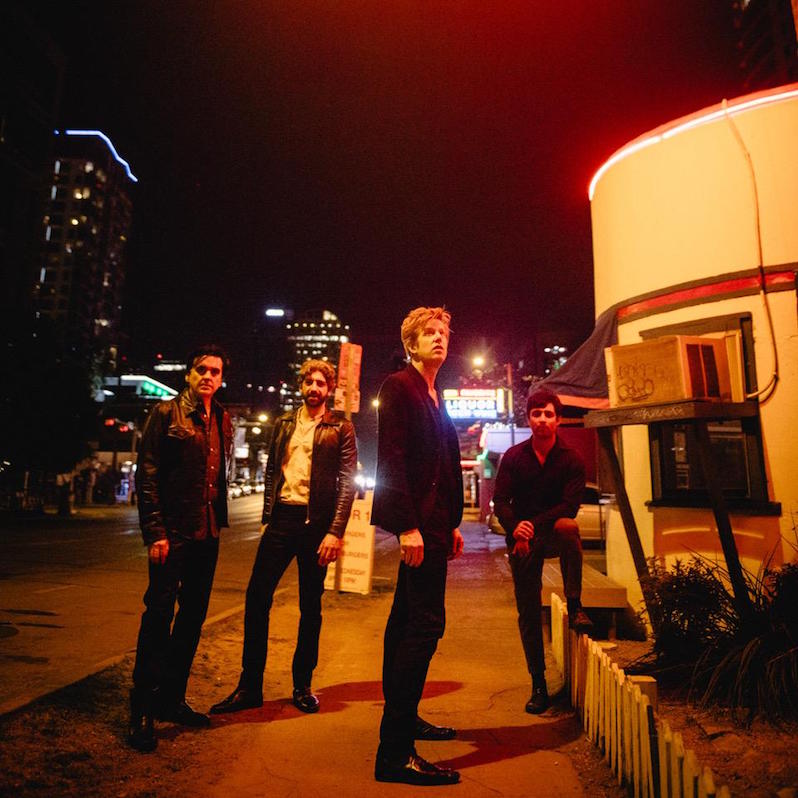 Spoon have just announced Slay On Cue, a worldwide reissue campaign of the group's catalog on vinyl, cut from the original masters. The series includes the band's debut, Telephono, and the EP Soft Effects, which will be released on July 24 via Matador, marking the first time each has been available on vinyl since their original release in 1996 and 1997. Those will be followed by 2001's Girls Can Tell on August 14, and All the Weird Kids Up Front (Mas Rolas Chidas)—a fan-curated compilation LP—for Record Store Day on August 26.
The other titles in the series—1998's A Series of Sneaks, 2002's Kill the Moonlight, and 2010's Transference—will be available early in July via the band's webstore.
"Some of these albums haven't been available on vinyl or CD in years, and in some places they never actually came out," says Spoon's Britt Daniel in a press release.
The group have also shared a remastered video for "Small Stakes." Watch it below.
Spoon's latest album is 2017's Hot Thoughts.