Takuya Kuroda : Fly Moon Die Soon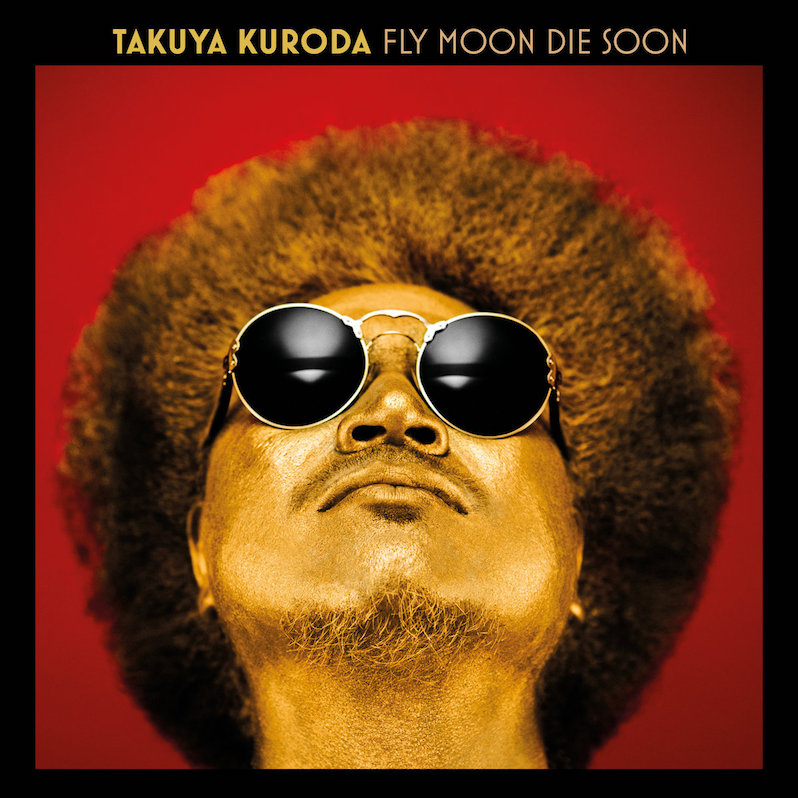 In this age of "Jazz is back, Again: The Sequel" you have to decipher between the trend and the root. Not knocking the in-vogue movement—a return to modal forms of music is stimulating. Most of the ways this new crop of talented musicians have connected the old to what they are listening to or inspired by has properly shined a light in places old jazz heads might not have cared to look.
This new-found expressionism from a different generation, journeying through America's classical music—the absolute square root of Black Art—sprouting further, higher and deeper in this extremely chaotic year is galvanizing, in this dumpster fire anomalistic year. Young people are running that personal math, figuring some stuff out that Black elders been speaking on…well, for their entire lives. Need proof? Go run and check Georgia Anne Muldrow's new album as Jyoti, Mama, You Can Bet! and Irreversible Entanglements Who Sent You? if you are thirsty for those 2020 revolutionary jazz facts.
Let's face it. Forming hybrid ideas about jazz through soul, funk, electronic have become somewhat routine among the groundbreaking imprints. It is a good thing, people. These are Miles seeds leftover from Bitches Brew running through his electronic phase. L.A.'s Brainfeeder, founded by Flying Lotus, along with First Word Records, Brownswood Recordings and International Anthem have all created this multiverse where genres built from jazz travel through hip-hop, experimental beats and electronic music are able to flourish. More often than not, a landing point doesn't factor into the genesis, that's where this new technique, this modernization, slays. This advancement of the culture is beautiful. It gives more young artists a seat at the Jazz table to think, create, speak out, express, and share. But a trumpet player born in Kobe, Japan making big noise energy, channeling the Ghanaian highlife percussive nature of Afrobeat funk? That hybrid was not on my syllabus.
Takuya Kuroda, the multifaceted trumpeter and arranger, is a modern musician who chose Jazz as the prism to explore amalgam sounds. He's released five albums in the past decade, backed up DJ Premier in his Badder band, and bounced between the highly respected Blue Note and Concord Records imprints. Born in 1980 in Kobe, Japan, Kuroda followed his older trombonist brother into the local music scene, playing in big bands. After studying music in Japan, Kuroda relocated to Boston to attend the Berklee College of Music where he befriended singer Jose James. From there, he moved to New York City, enrolling in the New School's Jazz and Contemporary Music program. By the time he graduated in 2006, Kuroda had ensconced himself in the vibrant New York City jazz scene, performing with the likes of Akoya Afrobeat and then hooking up with DJ Premier.
On Fly Moon Die Soon, his debut release on First Word Records, the 40-year-old Kuroda mixes soul, funk, post-bop, fusion, and hip-hop like it was a 7 a.m. smoothie. Hitting stride the hardest when channeling 1970s West African-inspired, highly percussive Fela Kuti-type arrangements. Holding it down for years in NYC playing Afrobeat seems to be his happy place. It's the area where Fly Moon Die Soon sounds inherently like himself. Beastly. Rapid, chaotic, intricate, and most definitely funk of a different order. "ABC," the second song, lays out the wide-sweeping parameters Kuroda can traverse with his controlled, headnod procedural solos. Afrobeat never hit so regimented, but still intense. "Moody," another highlife mover, still with Kuroda's complex horn charts and believe it or not broken-beat-esque rhythms, finds a perfect match with Corey King's high stepping trombone solos.
The charming cover of Ohio Players' "Sweet Sticky Thing" is pitched superbly in a loungey Roy Ayers caramel tone with Russia-born singer Alina Engibaryan giving a direct jazz attitudinal reading of the song, making it accessible to those who don't know bout the "Funky Worm" and just want some Spotify lovin. There's also a shimmery cover of "Tell Me a Bedtime Story," a beaut of a Herbie Hancock song, that unfortunately is placed second to last on the album order. These softer tones, covering Hancock, would be better served next to the high-energy Afrobeat killers. Still, it's the variety that makes the whole project a solid addition to the First Word Records color palette.
---
Label: First Word
Year: 2020
---
Similar Albums:
John-Paul Shiver
John-Paul Shiver has been contributing to Treble since 2018. His work as an experienced music journalist and pop culture commentator has appeared in The Wire, 48 Hills, Resident Advisor, SF Weekly, Bandcamp Daily, PulpLab, AFROPUNK and Drowned In Sound.