The Best of Blog-House: 2008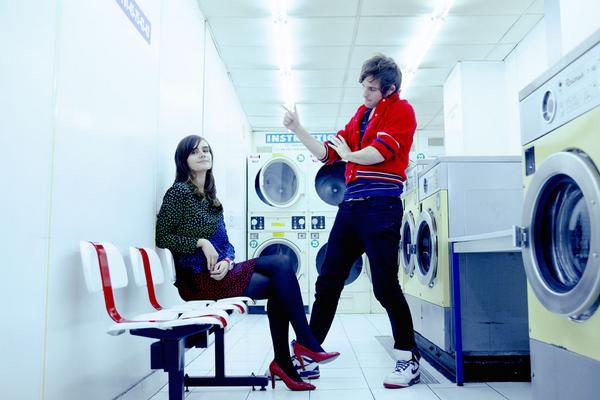 The fool hath said in his heart: there is no blog. With underground dance being more or less the emergent art, major artists (see Radiohead) are holding remix contests and DIY producers and DJs are blizzarding the interwebs with all sorts of whackness. (The attendant downside is that every hipster enclave in America is now filled with DJ dilettantes fresh off Scratchlive tutorials on Youtube.) The right-click/save-as blog-house revolution has already been through several iterations, most recently moving away from alcoholic French-induced bangers (Justice, The Toxic Avenger) to alcoholic French-induced space/noir/tech- disco (Lifelike, Russ Chimes). Certain spots in San Francisco for instance now enforce strict no-banger policies, no doubt thinking they're real somebodies, and by year's end most of the big-time DJs were into some form of disco edit. What follows is a random-order best-of-the-blogs from 2008, with exclusive attention to blogs focusing on dance music and all its permutations.
Mariah Carey "I'll Be Lovin' U Long Time (Designer Drugs Remix)"
I've got a serious jones for Mariah and a DJ friend is the only other straight male I know who shares it. I've been itching for her to further loose her inner disco-tramp and this track is as good as it's gotten so far. NYC swagsters Designer Drugs, who dig speed metal even more than Justice, make it whirlwind-fast with some dizzingly-layered vox and club Category-A bounce that somehow don't delete the Mariah-ness.
Le Castle Vania "Zero Machine"
Le Castle Vania is a prodigy of sorts, a teenish dead-ringer for that actor from "Elephant" who designs some of the most distinctive snare sounds out there. Like a lot of his contemporaries he's a multi-media extravaganza unto himself; he spins, he produces, he makes graphic art. "Zero Machine" is essentially a spot-on impression of Billy Corgan's t-shirt anthem, replicating the iconic guitar part with live effects and spastically looping it, ad infinitum. I saw/heard this track dropped apropos of nothing into all kinds of different sets, from fidget to B-more, and it absolutely killed every. single. time.
Friendly Fires "Paris (Aeroplane Remix)"
When this hit Aeroplane's inbox it was a rather standard strum-indie. But the Belgians slowed the tempo, gave it a drop-dead disco heartbeat, and assayed a lead vocal from Au Revoir Simone that turned the whole song into the best kind of dizzy-eyed fable: "one day we're gonna live in Paris/I promise." The final 3:16 is admittedly fail, but everything before that is pure, pencil-thin pop elitism.
Treasure Fingers "Cross The Dancefloor (Chromeo Remix)"
Simple and sexy, "Cross The Dancefloor" has been knocking around since '07 which of course means it's archaeology. But it hasn't diminished with any edition. I like Chromeo's because they're a multi-remixed act themselves and they do the drill respectfully. Having said that, their "Cross The Dancefloor" is basically rewritten as a Chromeo song with ad-libbed lyrics and the usual Bobby Brown hints.
The Outrunners "These Girls Are Dressed To Kill (Russ Chimes Remix)"
Chimes and contemporaries like College, Anoraak, and Lifelike are among the reasons so many blogmeisters and club fiends are still hopeless Francophiles. Their music probes '80s retro-futurism for all the best chase scenes. For eight minutes "These Girls Are Dressed To Kill" unspools in bleary slo-mo with increasing levels of spacey synths, subsonic mantras, you name it.
Little Boots "Stuck On Repeat (Fake Blood Remix)"
The most aptly-named track of the summer, you couldn't pry it out of the clubs with a pickaxe. Little Boots, Ladyhawke and that chick from the Ting Tings have been vying for most disco-sexkittenish but only Little Boots jacked Caligula's nickname, so there's that. The droning robotics of "Stuck On Repeat" are made even more metallic, not to mention harsher, by Fake Blood, who was recently outed as Simon Lord from The Black Ghosts.
Lykke Li "I'm Good I'm Gone (Fred Falke Remix)"
Li's (little) bit of Swedish-sweet Nico-tine got the hell remixed out of it, but this one's the most stunning—frankly, there's no such thing as a bad Fred Falke remix. He rather likes to take the scenic route—this one's seven and a half minutes—and it's almost ridiculously minimal until the strings hit at 1:46. Then you wake up and realize where you are.
Pacific! "Hold Me (Breakbot Remix)"
The span of 1977-83 is currently all the rage and for good reason; the fertility of that period in pop music can't be overstated. (Ask Kanye. Not to endorse 808's & Heartbreak or anything.) This shimmering slice of filter-disco throws back to that sort of Thriller-lite phantasm, as airily fun as the exclamation point at the end of Pacific.
Daft Punk "Harder Better Faster Stronger (Justin Faust Remix)"
German house is just sexier, or so blurbs Justin Faust's mySpace. "Harder Better Faster Stronger," still the best dance track since "Bizarre Love Triangle," has gotten a little done around the edges but Faust bets the other way with a tinkery tick-tock system that's more Aphex Twin than Daft Punk. Big blowsy synths ripple muchly.
Jupiter "Starlighter"
I don't know much about Jupiter except that they're boy/girl like Crystal Castles and that they blow the hell out of Crystal Castles. They're French, of course and they do synthy stuff of course. "Starlighter" sounds like 1:40 a.m. with one drink ticket left and still enough blood vessels in your eyes to see there's finally no line for the bathroom. Decision time. Of course it's a starry decision, doused in light, and that chick's voice is doing circles in your head but ultimately you must choose.