The Juan Maclean : The Brighter the Light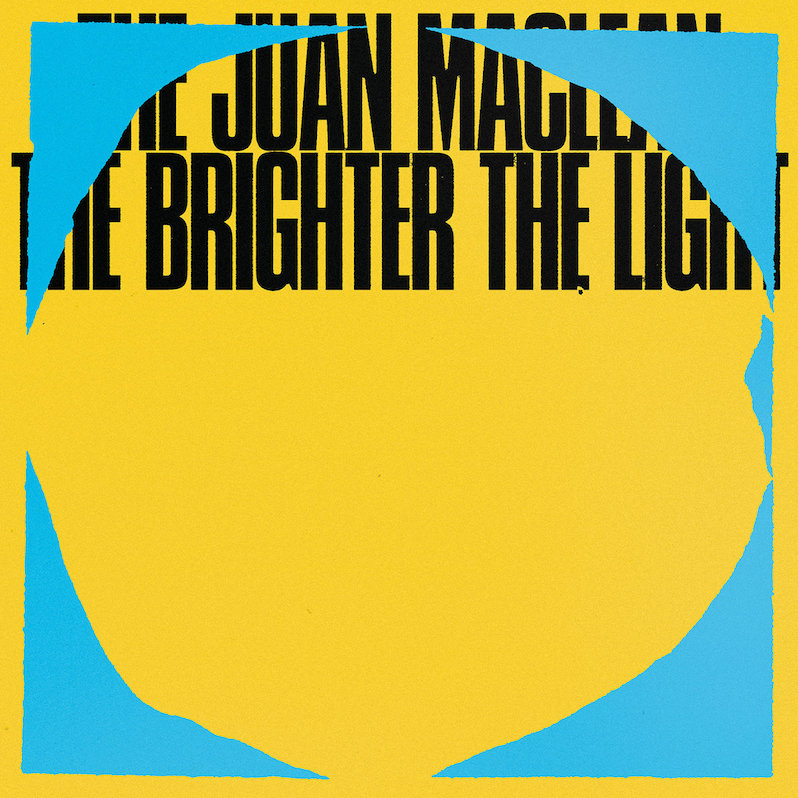 John Maclean left behind a brilliant but somewhat tortured Providence existence playing rhythmic noise in Six Finger Satellite to strike out on his own as indie-dance gadfly The Juan Maclean. Buoyed by a working relationship with James Murphy since well before LCD Soundsystem, Maclean's quickly approaching 20 years of leftfield songcraft and the grooves to support it. Albums from The Juan Maclean have zig-zagged from weird synthpop derivations ("Give Me Every Little Thing") to handclap- and piano-filled futuristic funk ("Happy House"). The new release The Brighter the Light compiles standalone singles and new material which document The Juan Maclean's appreciation for more straightforward dance music.
Stretching back to Maclean's warbling synths and Nancy Whang's cryptic narrative in 2013's subtle head-nodder "You Are My Destiny," the songs on The Brighter the Light cling tightly to classic 4/4 tropes. It's a relentless, boisterous parade march informed by disco, house, and Eurodance, full of dramatically flanged melodies and peripherally romantic missives. This is meant in the best way; there are scant few moments to catch your breath here, even if the nature of compilations like this one means that the quality electronic dub of "Quiet Magician," for example, feels like a distant island instead of part of an archipelago.
If there's been one important constant in the Maclean universe, it's the presence of Nancy Whang in the outfit's later discography. A regular visitor from LCD Soundsystem herself, it was her vocals that helped anchor what to this point has been The Juan Maclean's most consistent LP, 2014's In a Dream. Maclean's compositions—and others' critiques thereof—regularly reference Moroder and Manchester, but damned if this particular set of work with Whang doesn't suggest Madonna, especially her 1980s ascension with Jellybean Benitez and her 1990s techno reinventions beginning with Shep Pettibone. It's present in songs like "Zone Non Linear," the last single roped onto this compilation, where squiggly acid lines and crashing symphonic chords [over]power Whang's barely sung, slightly off-key diva mantras.
The Juan Maclean have been always a little smarter than the average blog-house act, even if it sometimes felt more like overthinking that interfered with pure danceability and led to more difficult art. For what it's worth, unabashedly producing targeted floor-stormers like "Get Down (With My Love)" is no failure of misplaced creativity but a victorious embrace of fun. You might not expect something essentially built from spare parts to upstage the intelligence of In a Dream, but if The Brighter the Light doesn't pull it off it comes remarkably close.
Similar Albums: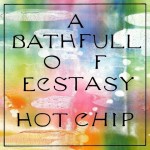 Hot Chip – A Bath Full of Ecstasy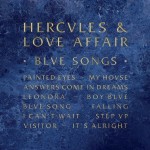 Hercules & Love Affair – Blue Songs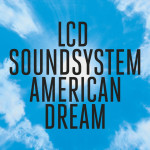 LCD Soundsystem – American Dream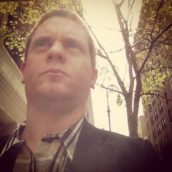 Adam Blyweiss
Adam Blyweiss is associate editor of Treble. A graphic designer and design teacher by trade, Adam has written about music since his 1990s college days and been published at MXDWN and e|i magazine. Based in Philadelphia, Adam has also DJ'd for terrestrial and streaming radio from WXPN and WKDU.