Impulse! Records to release previously unheard Thelonious Monk live recording, Palo Alto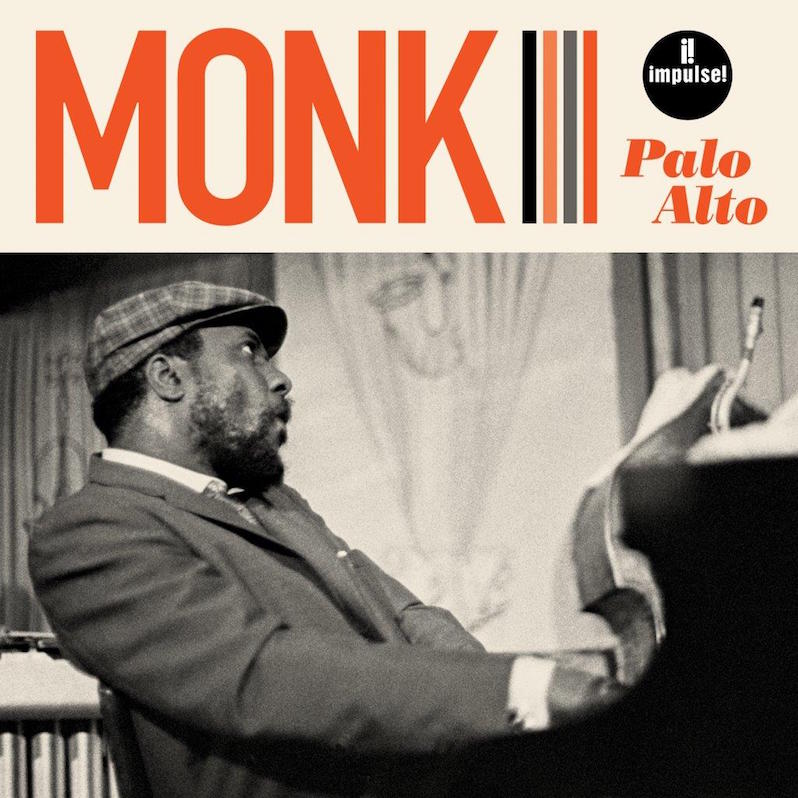 Impulse! Records has announced the upcoming release of a previously shelved Thelonious Monk live recording. Palo Alto will be released on July 31. The recording took place on October 27, 1968 at a high school in Palo Alto, where student Danny Scher had asked Monk to perform. Monk eventually agreed after some negotiation—Scher was starting out as a concert promoter at the time—and Monk's quartet performed for an audience of students and locals.
Master tapes of the performance were recorded by the school's janitor, who was an audio engineer hobbyist, and Scher held onto the recordings for five decades before eventually being given to Monk's estate. Monk's son, T.S. Monk, says that it's "one of the best live recordings I've ever heard by Thelonious."
Hear "Epistrophy" below.
Impulse! Records previously released two "lost" John Coltrane recordings, Both Directions at Once and Blue World.