Thou surprise releases new album, The House Primordial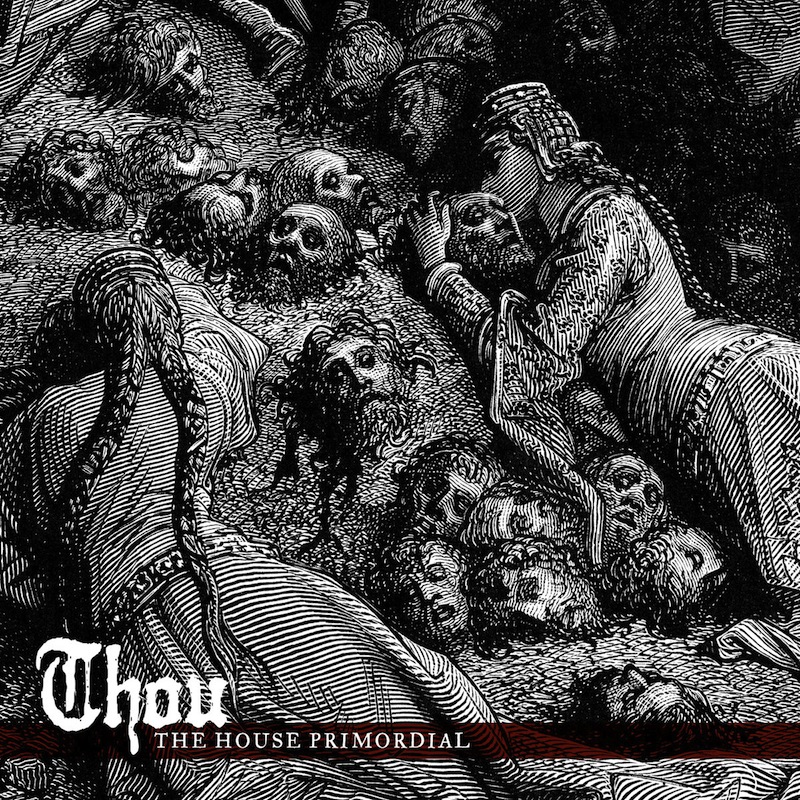 Louisiana sludge metal band Thou offered a surprise on Monday with the release of a new album. It's not entirely out of character for the band, who have long operated from a D.I.Y. approach and have built up a pretty ample catalog of albums, splits, EPs and collaborations at this point. The House Primordial is the band's first full-length in four years, and it's a little unusual in that the tracks are much shorter than the band's often sprawling fare. It also features a mix of more song-oriented material and noise tracks, which pushes it into more experimental territory. It's definitely heavy, however, and when those riffs are fired up, it's pretty beastly sounding. Listen to a stream of Thou's The House Primordial below. A physical release is coming later this spring.
The House Primordial follows 2014's Heathen.
Thou's Heathen is on our list of 10 More of the Best Metal Albums of the Millennium.