Tombs : Monarchy of Shadows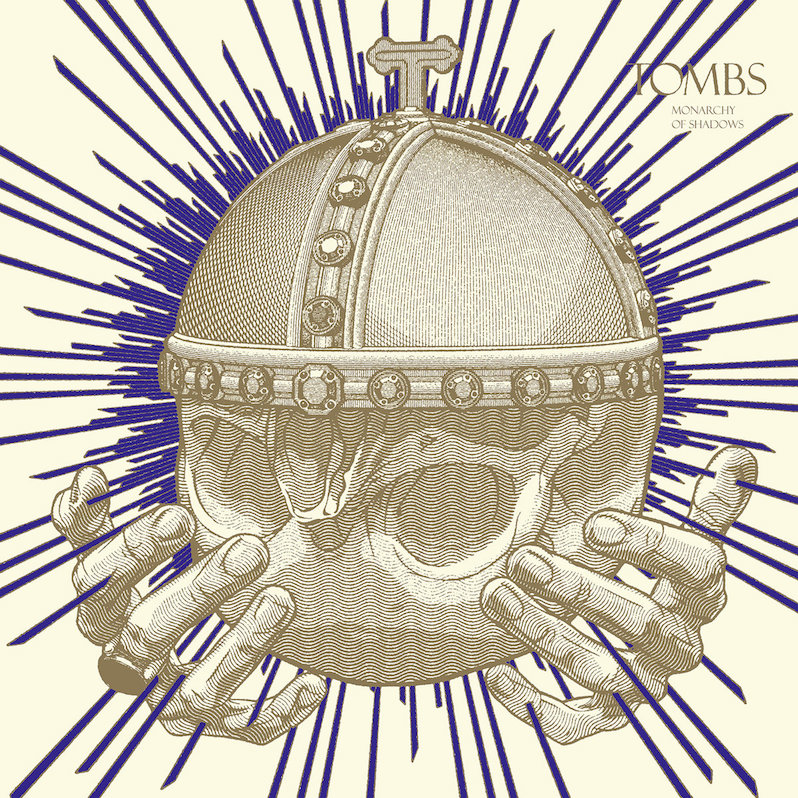 Tombs mastermind Mike Hill does not believe in limitations. His music, like his many interests, destroys barriers and defies simple classification. Though there is a blackened core to the music of Tombs, Hill has pursued various paths to expand upon that sound. From touches of sludge to enchanting atmospheres of melody, Tombs has only grown with each release.
Coming off the band's last LP, 2017's The Grand Annihilation, Hill returns with a new lineup—Justin Spaeth on drums, Matt Medeiros on guitar, and Drew Murphy on bass—for the new EP, Monarchy of Shadows. Across its six tracks, Tombs unleash a dazzling array of black metal majesty. The drums bring a reminiscing cold air to the mix; the guitars and bass let go into roaring rhythms and melodies. Though there are traces of the slower, ominous moments that made up for parts of The Grand Annihilation, Monarchy of Shadows pushes Hill and the band to a different extreme – one that speeds and rips, all while tapping into something ethereal.
After a chilly and atmospheric setup in the opening title track, the instrumentation beats down to a steady, calculated pace. Sequences like these allow for those slower aspects to the band's music—all before shifting into mayhem. The drums and bass race forward, the guitars exuding melody. Hill's voice layers the track with a gothic force, coming across like a specter. Dropping his voice even more, his vocals bring a demonic-like appeal to the instrumental's haunting aura.
"Once Falls the Guillotine" makes for one of the more riveting openings on the EP; and that's saying a lot considering just how hard these six songs go. The guitar work brings a contorted wail alongside rampant drumming; Hill growls over the hectic bass and various tonal elements, each aspect of the band coming together in harmony. "Necro Alchemy" carries over the chaotic energy, the cold atmosphere shifting into a lighter sound to provide new flavor in the track progression.
There is greater variety in the guitar work; from ominous slow drawls to vibrant melodies, the guitar is a big part of what allows each song to stand out individually. But, while the drumming is top notch here, it too often distracts from what else is happening. In all its brutality and speed, one can't help but acknowledge a factor of monotony that comes from the drumming. "Man Behind the Sun" delivers upon the brutality found in previous tracks, the guitar adding an airy texture to the mix. It slows down toward the end, allowing for a creepy sequence that gives the impression of someone alone in a graveyard at night. "The Dark Rift" leans into death metal thrashing, while in "Path of Totality (Midnight Sun)", various pacing and pitch shifts take place among the drums and guitar, ending the EP on a high.
While there are moments where the Monarchy of Shadows finds Tombs undergoing a period of growing pains, the presentation as a whole is ferocious. Hill and company have raised the bar for what Tombs is capable of.
---
Label: Season of Mist
Year: 2020
---
Similar Albums: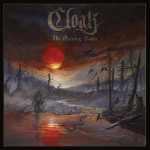 Cloak – The Burning Dawn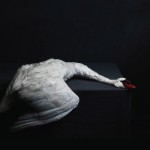 Amenra – Mass VI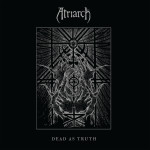 Atriarch – Dead As Truth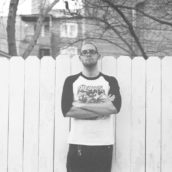 Michael Pementel
A graduate of Columbia College Chicago's Creative Writing Program, Michael Pementel is a published music journalist, specializing in metal and its numerous subgenres. Along with his work for Treble and Bloody Disgusting, he has also written for Consequence of Sound, Metal Injection, Dread Central, Electronic Gaming Monthly and the Funimation blog.