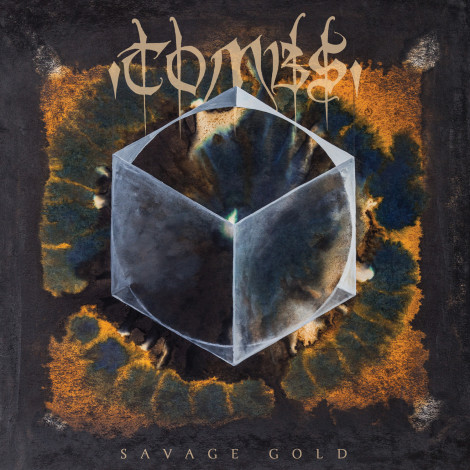 In 2011, two albums named Path of Totality took top honors in the United States' two top metal magazines, Revolver and Decibel. One (the Revolver pick) was a baffling foray into dubstep by Bakersfield nu-metal superstars Korn, which is neither a metal album, nor the best one released that year — though entirely in character for a publication whose focus skews toward the more mainstream flavors of heavy music. The other (the Decibel pick) was Tombs' sophomore album, a murky and dense mix of extreme metal sounds painted in deep shades of gray and brown. And though the two shared almost nothing in common sonically (and thank the dark lord for that small miracle), they each represented a concerted shift away from traditional metal sounds in one way or another — Korn through Skrillex-sized bass drops and danceable (?) rhythms, and Tombs via a looming gothic atmosphere and post-punk darkness. Dubstep clearly didn't turn out to be the future of metal, but the direction Tombs took on their Path of Totality provided a more compelling vision: brutal power combined with stylistic agility and an ear for the dynamic.
As much promise and pummel Tombs showed on Path of Totality, it allowed ample space for them to grow as a band. Its dark and dingy sound had a satisfyingly evil flavor, but you got the sense that the Brooklyn-based band weren't ready to show all of their cards, or reveal all of the tricks they had buried deep within their mausoleum. Third album Savage Gold, recorded with producer Erik Rutan (Morbid Angel, Hate Eternal), is where the most powerful sounds in Tombs' repertoire materialize. Right from the opening machine-gun sputter of beats and bellow of doom metal riffs in "Thanatos," it's clear that something has changed. It's a much crisper and cleaner sound — relatively speaking, of course. Tombs are still as loud and as menacing as ever, and for the first time, they've unveiled a full-length with the proper sound to fully convey their awesome vision.
Cleaner isn't always better in underground metal, however, and a step too far into mainstream slickness could very well end embarrassingly, or at the very least awkwardly. Tombs haven't so much polished their sound as brought its sharpness and layered dynamics to the fore. They've always been a band whose songs reveal deep layers of complexity and intricacy, and Rutan's work behind the boards strips away some of the obscurity, shining a brighter torchlight on the band's expansive palette. There's an immediate juxtaposition between the furious black metal drive of "Seance" and the goth-rock dirge sound of "Echoes." In fact, no two songs on Savage Gold are quite alike, but there's a consistent thread of psychedelic darkness that unites them, from the Failure-gone-sludge plod of "Deathtripper" to the riff-driven blast of closing track "Spiral." And the runaway standout "Edge of Darkness" opens with a hardcore roar that could have been pulled from Converge's All We Love We Leave Behind, before quickly getting sucked into a mesmerizing spiral of acid thrash.
The psychedelic darkness that ties together the songs on the album isn't limited to its sound, however. After Path of Totality, Tombs frontman Mike Hill grew more fascinated by ideas of consciousness and the afterlife, and immersed himself in both contemporary and ancient texts, as well as exploration through mediatation and psychedelics use. The ideas that have poured out of him on this album consistently point toward the metaphysical — the cyclical nature of being ("We are all dust in infinity"), the possible realms that exist beyond our own comprehension ("Behold a silent world/ Gaze beyond a land of death"), and the end of all things ("The world is flame/ burning in the dark abyss"). They're heavy topics, and topics for heavy music, certainly, but Tombs are more thoughtful in their exploration of death and being than the rote Satanism that sometimes renders black metal so cartoonish.
As Savage Gold crosses from side one to side two, it grows from one of the year's most powerful sounding metal albums to one of its most elegant. It's not merely the wealth of ideas that Tombs put forth here; it's in their execution. So while a song like the ominous, Killing Joke-like "Severed Lives" on paper might seem like a cool addition, the actual sound of it is even more impressive. And where the basic elements of "Spiral" — post-punk and black metal — may very well seem like Tombs reduced to their essence, it's an even more heroic expansion of those elements into a bigger, seemingly limitless sound. For Tombs, it seems limitations are no longer of any concern.
Similar Albums:


Castevet – Mounds of Ash


Inter Arma – Sky Burial


Oranssi Pazuzu – Valonielu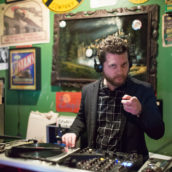 Jeff Terich
Jeff Terich is the founder and editor of Treble. He's been writing about music for 20 years and has been published at American Songwriter, Bandcamp Daily, Reverb, Spin, Stereogum, uDiscoverMusic, VinylMePlease and some others that he's forgetting right now. He's still not tired of it.