Tombs share new live EP on Bandcamp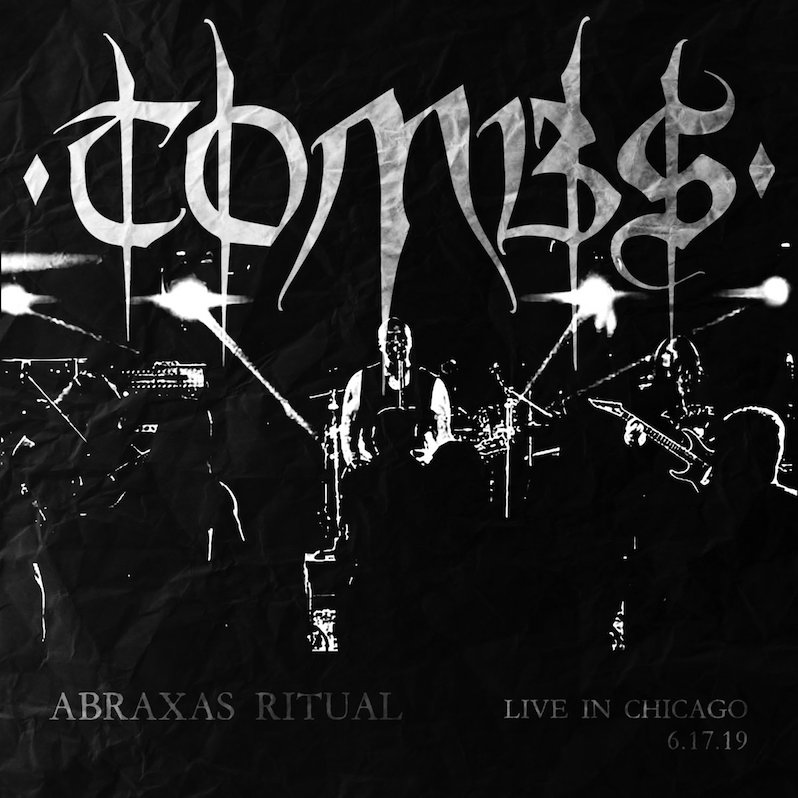 Brooklyn gothic black metal band Tombs has just shared a new live EP titled Abraxas Ritual: Live in Chicago. The set was recorded in 2019 during their tour with Chrome Waves, and it features tracks from previous records All Empires Fall, Savage Gold and Path of Totality. It's available for $5 via Bandcamp, and you can hear it below. Since live music isn't going to resume for a little while, and bands have to make up that income somehow, might as well take advantage of the next best thing and support some independent artists.
Tombs' most recent release is the new Monarchy of Shadows EP.
Tombs' 2011 track "Silent World" is featured on our list, Relapse Records: 25 Essential Tracks.