The Most Anticipated Albums of 2020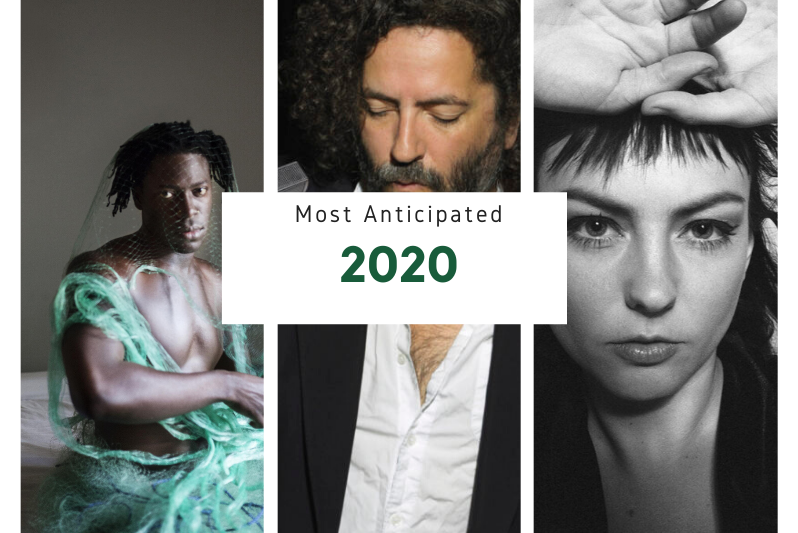 New year, new music. Here are the 28 albums we can't wait to get in our headphones.
---
Algiers – There Is No Year
And so, appropriately, this election year kicks off with the incendiary, innovative sounds of Algiers, whose previous two albums infused a dark and abrasive post-punk sound with revolutionary politics and the powerful spirit of soul and gospel. The group's third album is already gearing up to be a more sinister, synth-driven affair, though the recently released single "Void" shows they've brought some intense punk charge along with them. Rumor has it there's also some saxophone on the album. That's all we need to know.
(January 17; Matador)
---
…And You Will Know Us by the Trail of Dead – X: The Godless Void and Other Stories
The gap between …And You WIll Know Us by the Trail of Dead's last album, IX, and their tenth album (hence the Roman numerals) is the longest gap they've had between albums, part of which was due to a few years spent touring in support of the 15-year anniversary of their acclaimed 2002 album Source Tags & Codes. Which might have actually helped whet people's appetites for new music. Appropriately, the handful of singles the band has released from The Godless Void captures the post-hardcore intensity of their earlier records while adhering to the conceptual prog-rock cycle of later records.
(January 17; Dine Alone)
---
Destroyer – Have We Met
Destroyer's Dan Bejar has a way of always finding a new way of presenting his intricate art rock in new and surprising stylistic ways, whether as sophisti-pop in 2011's Kaputt, heartland rock in 2015's Poison Season and '80s new wave and post-punk in 2017's ken. With Have We Met, Bejar continues down a similarly synth heavy path (the new single is called "Cue Synthesizer"), but its big '80s pop production, even if more over the top, can't hide the classic Destroyer songwriting at the center of it.
(January 31; Merge)
---
Frances Quinlan – Likewise
When Hop Along began, it was essentially a Frances Quinlan solo project, her earliest recordings mainly consisting of stripped-down acoustic tracks. But the Philadelphia band has grown substantially since then, releasing outstanding indie rock records like 2018's Bark Your Head Off, Dog. Hearing her more stripped-down, yet still beautifully arranged tracks from her upcoming solo debut reveals a more delicate and soulful beauty beneath those taut and sinewy indie rock anthems.
(January 31; Saddle Creek)
---
Envy – The Fallen Crimson
Tokyo post-hardcore group Envy has spent the past 25 years releasing epic, intense and cathartic records that balance aggression with grace. And with 2015's Atheist's Cornea, they still had plenty of fight in them, though things began to go south for the band afterward, with personal struggles, creative differences and the departure of a couple members. They came out the other side of that difficult period stronger, more focused, and with a new set of powerful music, as evident in first single "A Step in the Morning Glow."
(February 7; Temporary Residence)
---
Khruangbin/Leon Bridges – Texas Sun
Khruangbin and Leon Bridges are two of Texas' best exports in recent years, each taking on an entirely different style of music—Khruangbin's world comprising spacious psychedelic landscapes and Leon Bridges' being more of a vintage soul sound (with deeper grooves on his 2018 album Good Thing). This collaborative release offers the promise of a collaboration that not only highlights their strengths together but their contrasts as well, as evident in the country-soul sound of new single "Texas Sun."
(February 7; Dead Oceans)
---
Bambara – Stray
New York's Bambara delivered one of the best albums of 2018 with Shadow On Everything, a haunted and haggard set of punk blues with traces of The Birthday Party and Gun Club and a dark storyline at the center of it. Its follow up is another narrative driven work, which so far has been preceded by a trio of hard driving singles. "Serafina" in particular is a merger of ghostly, ethereal atmosphere and face-ripping punk rock, and a good indication of the kind of damage this band can do when firing on all cylinders.
(February 14; Wharf Cat)
---
Kvelertak – Splid
Kvelertak underwent a pretty radical change back in 2018 when Erlend Hjelvik stepped down as their vocalist after 11 years. This year, they're releasing their first album with new singer Ivar Nikolaisen, and from the sounds of it, they're not missing a single step in spite of it. The band's 2016 album Nattesferd was one of the best heavy rock albums to be released in the past decade, and their knack for piledriving riffs mixed with earworm melodies is all there in early singles like "Bråtebrann."
(February 14; Rise)
---
The Men – Mercy
The Men have released a lot of records in the last decade, so anticipation is almost expectation at this point—not to sell them short by any means, but they're productive enough that it's reasonable to expect a new record within a year or two, and that it's also going to be pretty damn good. Nothing about that changes with Mercy, but considering how often The Men change their M.O., this could very well be an entirely new stylistic avenue. New single "Children All Over the World" earned our first Essential Track honors of 2020, so that's an awfully strong start.
(February 14; Sacred Bones)
---
Tame Impala – The Slow Rush
For a moment it seemed as if Tame Impala might be making…dance music? Shimmery, synth-laden disco defined their handful of standalone singles in the last year, but the new material on upcoming album The Slow Rush suggests a number of different avenues for the group, from the psychedelic freakout of "It Might Be Time" to the more jangly pop sounds of "Posthumous Forgiveness." Predict the unpredictable.
(February 14; Interscope)
---
Grimes – Miss Anthropocene
What a weird couple of years it's been for Grimes, who has been subject of some tabloid-y press coverage of late due to her relationship with tech billionaire Elon Musk (with whom she's now expecting a child). But she's also been working on new music while that's all been happening, delivering singles like "We Appreciate Power" and "Violence," which found the Canadian synth-pop artist showcasing touch of goth industrial influence. The former isn't on the new album, though the latter is, along with a few other singles that have been released since then, and there's one thing we can certainly count on with Grimes—her music invariably sounds like the future.
(February 21; 4AD)
---
Raspberry Bulbs – Before the Age of Mirrors
The New York band, featuring former members of Bone Awl and Rorschach, marry the lo-fi darkness of black metal to a blistering hardcore punk aesthetic, and past records like 2013's Deformed Worship have displayed how strong a hybrid that is. Now signed to Relapse, the group is ready to go full-blown assault on 2020 with crusty, gnarled anthems like "Ultra Vires." Those looking for a break from more stylized or heavily produced hardcore and black metal should find this to be sufficiently grimy.
(February 21; Relapse)
---
Sightless Pit – Grave of a Dog
A collaboration between Lingua Ignota's Kristin Hayter and members of The Body and Full of Hell could pretty much only be massive, loud and terrifying, right? Yep! The first single from their upcoming debut album is a strange kind of industrial dance music with noise and screaming, and honestly that's more or less what it seems like it would be on paper. Where it goes from there, however, we can't wait to hear.
(February 21; Thrill Jockey)
---
Caribou – Suddenly
Dan Snaith has been spending the years in between his releases as Caribou with Daphni, his house-influenced alias that's more rooted in club culture than in his eclectic, psychedelic genre-blending main project. But it still bleeds through, sometimes—"Home," the first single from his new album Suddenly, is built on clipped samples and ass-moving beats than his kaleidoscopic pop is most of the time. But then again, some those sounds made their way into his last album, Our Love, as well. Yet with "You and I," his second single, Snaith reverted back to the kind of psychedelic indie pop that has defined his past 15 years of music or so. Snaith is always changing, and that's the most consistent thing about him.
(February 28; Merge)
---
Tombs – Monarchy of Shadows
New York's Tombs has a well established aesthetic—dense, driving black metal swirled with psychedelia and doomy, ominous post-punk. And that's precisely what they deliver with the title track to their upcoming fifth album, the follow-up to 2017's The Grand Annihilation. But each of those elements is heightened considerably—the doomy parts are more ominous, the black metal more explosive and searing, the gothic atmosphere even more bleak. If Tombs are releasing new music, then it's probably going to be a solid year for metal.
(February 28; Season of Mist)
---
P.E. – Person
One of the first 2020 tracks to distract us from wrapping up our Best of 2019 coverage, P.E.'s "Top Ticket" arrived with a full head of distortion and static, buzzing like The Normal's "Warm Leatherette" featuring a restrained by slightly menacing delivery from Veronica Torres (formerly of Pill). It's a suitably dystopian preview for one of punk's most promising bands of the new year—a year that, no doubt, will probably carry more than its share of shades of dystopia.
(March 6; Wharf Cat)
---
Moses Sumney – grae
Moses Sumney has been an artist well worth keeping an eye on since the release of his first few EPs, and particularly when he delivered the stunning single "Lonely World." And he's been busy—his second album and follow-up to 2017's Aromanticism is a double-album. The tracks he's released thus far to preview the new album range from the delicate ("Me in 20 Years") to the massive and driving ("Virile"), and the album also includes collaborations with Oneohtrix Point Never. This is almost certainly going to be a stunner.
(May 15; Jagjaguwar)
---
Archers of Loaf
Since Archers of Loaf broke up in 1998, frontman Eric Bachmann has released an ample amount of material both under his own name and as Crooked Fingers—and it's all very good, for the record. Though the idea of his iconic, abrasive indie rock band releasing new music for the first time in over two decades means getting to hear a harder rocking side of Bachmann's songwriting than we've heard in some time. After so long, it might be unrealistic to expect a sequel to Icky Mettle, but the mere fact that this is happening at all is eventful in itself.
(TBA)
---
The Armed
The Armed's 2018 album Only Love was such a wild ride that the Detroit hardcore band could very well have any manner of intense, outlandish concept in store for their third album. Though based on last year's single, "Ft. Frank Turner" (which was a fairly hilarious troll, featuring Frank Carter on the cover) it's still probably going to destroy. The band announced a new partnership with Sargent House, a label that's been on a hot streak for a few years, and their end-of-2019 Instagram post promised something that clearly we need to start training for: "WE'RE GOING TO ABSOLUTELY OWN 2020 LIKE YOU'VE NEVER SEEN."
(TBA; Sargent House)
---
The Cure (Three albums)
There are few bands that have kept us waiting for new music as long as The Cure have, though it's not as if they have anything to prove. The band's got one of the most consistently strong catalogs in the history of post-punk music—they have the best streak of pretty much any band in the '80s. But Robert Smith has been working on new music for a while, regardless, even in the midst of celebrating the anniversary of their greatest album. They've supposedly got three albums in the works, including a noisier set of music, one with "freer" pieces, and a third one that might be called Live From the Moon. The latter was originally intended to be released late last year, though it still hasn't been issued. In the meantime, the idea of three new Cure albums is still pretty exciting.
(TBA)
---
Elder
Massachusetts epic stoner-rock outfit Elder released new music in 2019, the krautrock-influenced Gold and Silver Sessions, though that wasn't marketed as a proper full-length album. Recording for that began in late 2019, and the band described it as "The most ambitious musical journey we've ever conceived," which says a lot given how sprawling and intricate their records have been thus far. The band also recently revealed in a studio preview that the album will feature lots of "twists and turns" and should offer some surprises for anyone that still considers them a stoner rock band.
(TBA; Armageddon)
---
Idles
Idles have been a force of nature in recent years, infusing explosive post-hardcore songs with ideas of empathy, sensitivity, generosity and other things fascists generally hate. The band revealed a possible title of their third album on Instagram, and similarly, posted a picture of frontman Joe Talbot with Warren Ellis of Nick Cave & the Bad Seeds and the caption "album 3: dirty". It's being produced by famed post-punk producer Nick Launay and Adam "Atom" Greenspan, along with hip-hop producer Kenny Beats. It's possible Toneland isn't actually the title of the record, but simply the most clever way to describe what they're doing with the dozen or so guitars they shared on Instagram.
(TBA; Partisan)
---
Noname
There's not a whole lot of information to go around about Noname's upcoming album, the follow-up to 2018's Room 25. But the Chicago rapper did say in a Tweet, "I don't really talk about my music much on here but I'm dropping an album 2020 if anybody's interested." She's released the one-off singles "Room 31" and "Room 32" in the meantime, both of which have displayed her unique blend of warm, soulful melodies and clever rhymes, though she doesn't seem the type to reveal too much before its time. We figure the surprises will be worth it.
(TBA)
---
Angel Olsen
Angel Olsen's All Mirrors was our number one album of 2019—yeah, we're consistently impressed with the strength of her material over the years. That album, as big a production as it is, was originally planned to be a more stripped down recording. And Olsen even recorded the songs with mostly just voice and guitar in Washington. So following the more ornate production of her last album, we'll eventually get to hear what they sound like without the strings and synths. Which, it seems safe to say, is still incredible.
(TBA; Jagjaguwar)
---
Run the Jewels – RTJ4
El-P and Killer Mike release music when they're ready to release music, as evident by the Christmas fucking miracle of RTJ3 showing up during the holiday season in late 2016. It's been a few years since then, and the hip-hop duo has shown up in a number of places, so it's not like they've been quiet necessarily, just that their long-awaited fourth full-length has been a few years in the works. Their website currently advertises "RTJ4… Coming Soon," so while we might not get much warning, we'll be ready for it when they decide to drop it.
(TBA)
---
Emma Ruth Rundle & Thou
Last year, doomy singer/songwriter Emma Ruth Rundle and Louisiana sludge metal titans Thou embarked on a tour of the U.S. (and a Roadburn performance) that saw them debuting a number of new songs together, as well as a cover of The Cranberries' "Hollywood." There's no verdict just yet as to what will actually end up on the collaborative record they're releasing together this year (knowing Thou, the cover might very well stay in), but the songs they've performed together sound pretty incredible based on the live clips—the immense power and riffs Thou displayed on 2018's Magus coupled with Rundle's melodic sensibility as heard on On Dark Horses. It's pretty much at the top of our must-hear list.
(TBA)
---
Shabaka and the Ancestors
In 2018 London jazz MVP Shabaka Hutchings brought his many projects over to the venerable Impulse! label, through which he's seen the release of Sons of Kemet and The Comet Is Coming albums thus far. Next up on the schedule is an album with his spiritual jazz group Shabaka & The Ancestors, whose 2016 album Wisdom of Elders was one of that year's most stunning jazz records. Odds are in favor of it being a pretty ambitious, cosmic offering.
(TBA; Impulse!)
---
Soccer Mommy – color theory
Soccer Mommy's 2018 album Clean was as solid as indie rock albums come in the 2010s, full of earnest yet riff-heavy songs that belong on every mixtape you're planning on making for the foreseeable future. (Yes blank tapes still exist—we make mixtapes for our Patreon supporters, plug over.) With the release of the heavier, Failure-like "lucy," as well as a recent collaboration with HEALTH, Soccer Mommy is heading into darker territory. And that's definitely an interesting prospect.
(February 28; Loma Vista)
---
Support our Site—Subscribe to Our Patreon: Become one of our monthly patrons and help support an independent media resource while gaining access to exclusive content, shirts, playlists, mixtapes and more.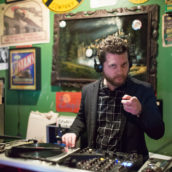 Jeff Terich
Jeff Terich is the founder and editor of Treble. He's been writing about music for 20 years and has been published at American Songwriter, Bandcamp Daily, Reverb, Spin, Stereogum, uDiscoverMusic, VinylMePlease and some others that he's forgetting right now. He's still not tired of it.