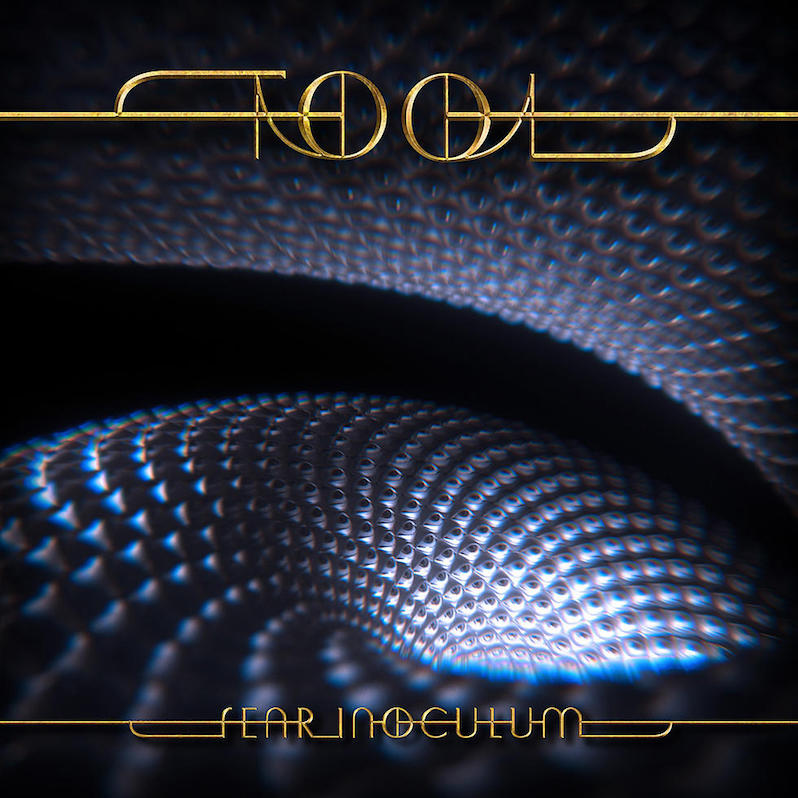 I am not a whiplash-headbanger fan of metal. I don't trade in progressive rock's stock of musical storytelling from the sci-fi and fantasy stacks. And where these overlap in prog-metal, I couldn't reliably go through the mechanics of double bass-drum blast beats. Yet even with these gaps in my musical education, I still know what I like, and I have liked Tool since damn near the beginning. (Yes, literally, as I realized I stood next to the guy who filmed this one random night in Philadelphia.) From their humble, hardcore-influenced origins to the spectrum of emotional and musical extremes they've traversed across a quarter-century, the Los Angeles quartet rest on that sparsely occupied plateau of musicians who seem incapable of recording a bad album.
If you're wondering if their fifth album Fear Inoculum maintains that trend, even after a 13-year gap, it resoundingly does. Yet it does so in a way that feels far different from Tool of the past. This does not quite seem like the same group who could create menacing meditations on even nice things like wishes ("Jambi," from their last album 10,000 Days) or earn hitmaker status for songs about molestation ("Prison Sex," from Undertow). For this change in aura, we have to look at the words and delivery of Tool's fearless leader, Maynard James Keenan.
It's been suggested that Keenan is the last to contribute to Tool recordings, working on themes to weave through his bandmates' compositions once they achieve some stability. Reading the full lyrics for Fear Inoculum finds them written at 30,000 feet—broad, nebulous allegories and allusions to strength and falsehood. Many songs across the Tool catalog address these as well, but we've also been able to find clear statements about sobriety and natural disasters that reach out from the speakers and grab us. Even desperate, deep searches for meaning have at least been rewarded with an occasional memorable mantra ("Spiral out, keep going").
Keenan gives us no such satisfaction here. Only one Fear Inoculum track, "7empest," really finds him spitting and sneering in the desperate manner longtime fans have grown to love, matched with particularly angry guitars from Adam Jones that hopscotch and squeal across for 15 minutes. The remainder of the album uses Keenan for texture and atmosphere more than for actual meaning. This is reserved for him, and therefore for Tool overall, and after such a long wait for new music it might be a little disappointing to hear nothing that sounds like a kick-the-door-down anthem. But Brother Maynard has earned the right to write and address what he wants, how he wants, and I'm sure he couldn't care less what a pissant like me thinks.
While Tool's words have always mattered in giving the band their distinctive sound, the players behind Keenan are just locked in for life. Five albums in, it's strangely comforting to hear what's becoming a well-worn selection of fucked-up keys and time signatures, the stuttering riffs, and the web of rhythms from bassist Justin Chancellor and especially drummer Danny Carey. What the band seems to lack in prior power they more than make up for in skill, with Carey and Jones really shining across work like the title track and "Pneuma." It's an album of extremes in length—the main songs all crack 10 minutes, while the shorter experimental tracks and interludes all seem like distractions—with results that mesmerize rather than thrill or scare. Despite Tool's reputation as musical fearmongers, Fear Inoculum is an exceedingly pretty, almost beautiful LP that works in spite of an insular effort from their lead singer, and might even work without him.
Similar Albums: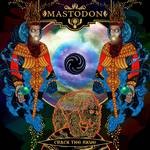 Mastodon – Crack the Skye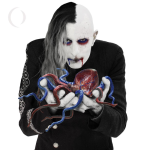 A Perfect Circle – Eat the Elephant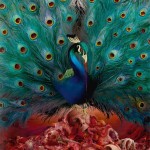 Opeth – Sorceress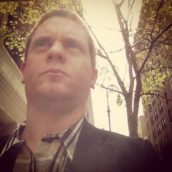 Adam Blyweiss
Adam Blyweiss is associate editor of Treble. A graphic designer and design teacher by trade, Adam has written about music since his 1990s college days and been published at MXDWN and e|i magazine. Based in Philadelphia, Adam has also DJ'd for terrestrial and streaming radio from WXPN and WKDU.