Treble's Best Albums of the 70s: Part Two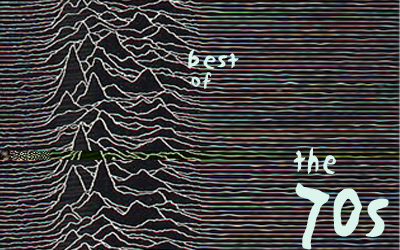 Well, here we are. Part deux of our salute to the '70s takes us from 1975 to 1979. From the close of the Vietnam War to the Iran Hostage Crisis, the last half of the '70s had its low points. But it did have its share of greatness as well. America celebrated its bicentennial, and I remember the fireworks extravaganzas that ensued, back when you could still have fireworks in Southern California. What we celebrate here is something else that was great about the '70s — its music.
The style of music most associated with the decade is, of course, disco. But disco was quick to come and go. Having its origins in the late sixties and early part of the seventies, but not really taking off until 1975, disco hit its biggest strides in 1977 with the release of the film and soundtrack for Saturday Night Fever. Studio 54 became the coolest place on the planet and men started buying platform shoes and white tuxedos by the truckload. It was a world of surface. Everything depended on how you looked, how you dressed, and if you could dance. There was bound to be a rebellion.
And rebellion there was in 1976 when a band of fellas who found each other through their love of the Stooges in Forest Hills, New York all took the last name Ramone and released their first album. In 1977 another band with heavy British accents and absolute venom released their first album. And in a few short years, one could trace the history of disco to the reactionary punk, and then to the progressive and arty post-punk.
Throughout this feature we'll see the triumphant return of Bob Dylan, the debut of Patti Smith, and seventies mainstays such as Queen, Led Zeppelin and Bruce Springsteen, and that's just in 1975! David Bowie will appear numerous times as he and another fellow Treble '70s honoree got together to form a legendary relationship. And how mind blowing will it be to see Elvis Costello, the Clash, Wire, Television, the Sex Pistols, Talking Heads and Suicide all see their debuts in the same year that Fleetwood Mac released Rumours? My head hurts.
And then there was a new wave. The Cars, Blondie, Pere Ubu and Devo all joined the musical fray before 1979 came around to introduce post-punk. We hope you enjoy our little musical journey through the latter half of the "Best of the '70s" this week, and invite you to join us next year for our trip into the '80s.
p.s. Since we're doing this feature year by year, and you're just damn curious as to what album got the most votes, making it Treble's #1 all-time 70s album, then you need look no further than the #1 album of 1979. As far as vote totals on a weighted scale (and the fact that not one writer didn't have it on their list), nothing else even came close.
For 1970-1974, click here
1975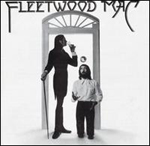 10. Fleetwood Mac — Fleetwood Mac (Reprise)
Before Rumours, there was Fleetwood Mac, the band's breakthrough piece, the pivotal album resulting from the synergy of two distinctly different bands. From this ingenious merge, the music world was blessed with a kind of radio pop, radio pop that wasn't targeted by high-ratings-seeking executives, or engineered by computer programmers to satisfy the largest demographic.— Nicole Grotepas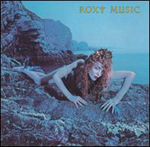 9. Roxy Music – Siren (Atco)
Featuring a then-unknown Jerri Hall slithering on the cover as the titular seductive "siren," Roxy Music's fifth album would be their last great rock `n' roll album, and one of their most rocking ever. On Manifesto and Avalon, the band's more romantic and, quite frankly, cheesy instincts would kick in. But Siren was the band at their peak, rocking out and producing some great singles to boot. "Love is the Drug" and "Both Ends Burning" would both become hits in the UK, and the danceable and surreal art-rock vibe of the remaining songs would make the complete package an enjoyable whole. Though it may not be as famous for being as groundbreaking as For Your Pleasure or Country Life, it should be noted for what it is: a solid, thoroughly awesome record. — Jeff Terich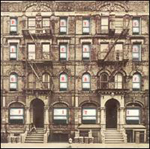 8. Led Zeppelin – Physical Graffiti (Swan Song)
Led Zeppelin's Physical Graffiti is an enormous double-album that avoids the usual shortcomings of other double-albums, primarily by not having much in the way of so-so fillers or throwaway tracks. The last of Led Zeppelin's best releases fills its four sides with material recorded over the years providing one last triumphant hurrah for hard rock and roll. — Hubert Vigilla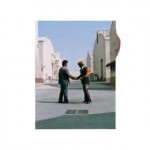 7. Pink Floyd – Wish You Were Here (Columbia)
Pink Floyd was never my favorite band, nor would I even say I was much of a fan. I could never get into the space rock theatrics of The Wall, Dark Side of the Moon or the bloated Animals, but I loved their debut Piper At the Gates of Dawn, primarily because of the twisted genius of Syd Barrett at the helm. However, maybe because of its associations with Barrett, I can't help but make another exception for Wish You Were Here. No less ambitious or spaced-out than the above mentioned records, Wish was every bit as druggy and free-roaming as any of the band's other records. Yet, the band intended the record to be something of a concept album about Barrett, and even dedicated the record to him. The weirdness in the instrumental soundscapes of Parts 1-9 of "Shine On You Crazy Diamond," in particular, seem strongly connected to the reclusive and mentally unstable icon. But there happened to be a few good pop songs in "Have a Cigar" and the title track. I'm not sure I'll ever come around on Animals, but Wish You Were Here is another story altogether. – Jeff Terich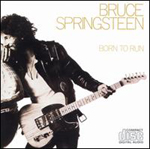 6. Bruce Springsteen – Born to Run (Columbia)
With its various vivid narratives featuring characters determined to find something better and its all-encompassing narrative of heartbreak and hope through escape, Born to Run channels and epitomizes the qualities of those mythic, oft-attempted but oftener still never quite realized entities: The Great American Novel and The American Short Story. — Hubert Vigilla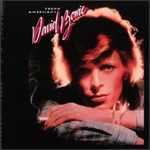 5. David Bowie – Young Americans (RCA)
On Young Americans, Bowie sheds the persona of the extraterrestrial glam rock androgyne genie, slipping into the swank garb and glitzy song stylings of Philadelphia soul. This sudden change in identity was dubbed an exercise in plastic soul—a term that can be taken either as a pejorative or a fitting label for the lovingly rendered pastiche. — Hubert Vigilla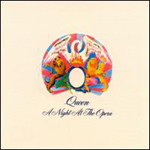 4. Queen – A Night at the Opera (Elektra)
"I see a little silhouetto of a man!" And that man was the incomparable Freddie Mercury. He was larger than life, and so animated that he has to be ranked among the top echelon of frontmen in rock. This album not only solidified Queen's place in history, it also broke barriers, crossed boundaries, and shattered genres. Take that, British establishment! — Terrance Terich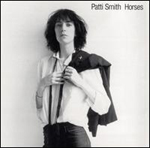 3. Patti Smith – Horses (Arista)
Prepare to dance and have your mind blown at the same time. Horses, her debut album, presents Patti Smith as poetess of the fractured fringes and rock and roll's "I got to lose control" school…which is really the impetus behind all good, strictly defined, rock `n' roll. — Tyler Parks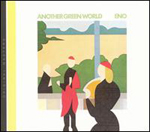 2. Brian Eno – Another Green World (EG)
Consisting of half `rock' songs, as were found in his debut, and half experimental instrumental music, Brian Eno's Another Green World became one of the former Roxy Music member's most praised albums. God Bless Astralwerks for making this, and the other three of his `first' albums available to the public again. — Terrance Terich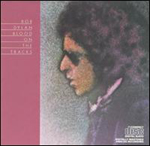 1. Bob Dylan – Blood on the Tracks (Columbia)
Cold on the heels of discussing Exile on Main Street, this 1970s featurette gives me the opportunity to summarize another monolith in Blood on the Tracks. Plenty has already been said about the nature of Dylan's social and marital situation at the time of release, and probably with more conviction than I can believably muster. What matters, when said and done, is how the collection of songs herein stand up away from the essays. — Thomas Lee