Treble's Grammy Preview: 2013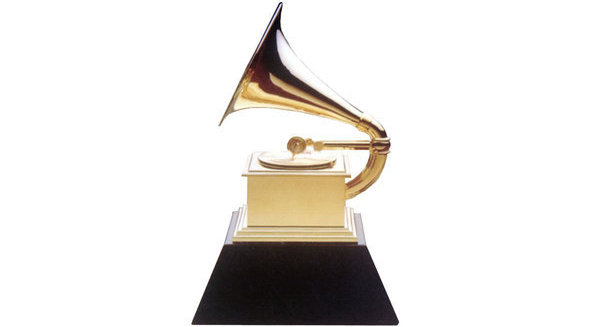 Every year, we go through the motions of having to endure a large number of awards ceremonies for entertainment that didn't succeed in entertaining that much. And frankly, they're only getting worse. We understand the desire for self congratulations and back-patting, and if nothing else, a good red carpet show. But we've managed to ignore the Grammys long enough that we decided to give them our full attention this year. So, to celebrate, commemorate or just… acknowledge the awards this year, we've assembled our predictions and favorites for some of the major categories.
Looking into the crystal ball are Adam Blyweiss (AB), Chris Karman (CK), Elizabeth Malloy (EM), Rick Moslen (RM) and Jeff Terich (JT)
Best Pop Solo Performance
Nominees:
Adele – "Set Fire to the Rain" (Live at Royal Albert Hall)
Kelly Clarkson – "Stronger (What Doesn't Kill You)"
Carly Rae Jepsen – "Call me Maybe"
Katy Perry "Wide Awake"
Rihanna – "Where Have you Been"
It's Lady's Night in the Best Pop Solo Performance category! (This is probably what prompted Justin Timberlake to finally get back in the studio). All the usual suspects are here, including Adele, who is somehow still getting nominated for 21. However, we, the viewers at home, won't get one of the charmingly cockney Adele acceptance speeches that we've come to expect at awards time. I still don't buy Katy Perry as a singer, and while I do buy Rihanna as one, this wasn't her best of 2012. Let's see how it plays out. – EM
Who Will Win? Carly Rae Jepsen (Its hook overpowers even the Academy's insatiable thirst for Adele).
Should Win: Kelly Clarkson
Best Pop Duo/Group Performance
Nominees:
Florence & The Machine – "Shake It Out" [from Ceremonials] fun. Feat. Janelle Monáe – "We Are Young" [from Some Nights] Gotye feat. Kimbra – "Somebody That I Used to Know" [from Making Mirrors] LMFAO – "Sexy and I Know It" [from Sorry for Party Rocking] Maroon 5 feat. Wiz Khalifa – "Payphone" [from Overexposed]
Both of the Best Pop Performance awards should really be called the VH1 awards. With that channel being one of the few regular sources of music access not on radio or the web, these are among the most likely music videos you'll see of the few they actually show. To the Grammys' credit, these songs represent a cross section of music including a rap collaboration, rock and soul that at least sound "indie" even if they're on a major label, and a club banger. Speaking of LMFAO, I find it hard to believe that their cloying, irritating electro would gain any traction with NARAS's notoriously stodgy voting body, regardless of who the boys' famous relatives are. Same goes for "Payphone" — Adam Levine's currently wearing the Superman cape thanks to "The Voice," and the rest of Maroon 5 are tugging on it, but I think the conservative voting board is sadly going to be turned off by their scary brown friend with all the tattoos. Gotye's ubiquitous plinkety-plink soul seems the oldest and therefore most familiar track in this set of nominees so it has a good shot for the Grammy, but while it was loved by many it was hated by enough that it got turned into an internet meme. That leaves us with one in a series of interchangeably intelligent tracks by an artist I can personally do without, and an instantly recognizable anthem from this year's Foster the People.  – AB
Who should win: Florence & the Machine
Who will win: fun. with Janelle Monae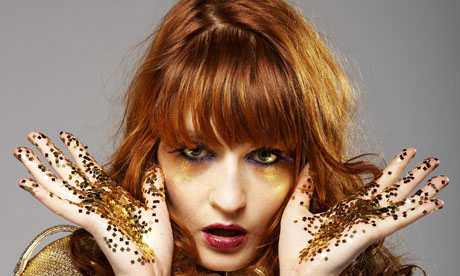 Best Pop Vocal Album
Nominees:
Kelly Clarkson – Stronger
Florence and the Machine – Ceremonials
fun. – Some Nights
Maroon 5 – Overexposed
Pink – The Truth About Love
The deadlines that dictate the window of opportunity for Grammy nominations sometimes means that albums more than a year old end up in the running for an award. Case in point: Kelly Clarkson and Florence and the Machine, who are both nominated for 2013 Grammys for Best Pop Vocal Album for albums released in 2011. But that's fine. It's not as bad as Shelby Lynne receiving the "Best New Artist" Grammy after a decade-long career. Nonetheless, those two nominees are joined by some pretty lackluster competition, including the ubiquitous fun. and Maroon 5, and Pink, who's less ubiquitous than she once was, but hanging in there. Good for her? – JT
Who Will Win? fun. (They're nominated for seemingly every category, so this pick is based on odds alone)
Who Should Win? Florence and the Machine
Best Dance Recording
Nominees:
Swedish House Mafia feat. John Martin – "Don't You Worry Child"
Calvin Harris feat. Ne-Yo – "Let's Go"
Skrillex feat. Sirah – "Bangarang"
Avicii – "Levels"
Al Walser – "I Can't Live Without You"
There's now a definite mainstream and wide underground in electronic music, and I'm not a fan of much in the mainstream. This actually makes my predictions in this category a little easier. First, the Swedish House Mafia and Calvin Harris tracks sound like a million other things. Second, and strangely enough, so does the Skrillex track — so many others have hopped on the dubstep bandwagon in such a short amount of time that "Bangarang" doesn't rise above the noise of the genre, despite his Grammy-winning pedigree. Third, much has already been written about how big a fraud Al Walser is, so fuck that guy. What's left? Just a well-liked set of loops from Sweden that transform a well-placed Etta James sample into one of the best house divas ever. – AB
Who should and will win? Avicii.
Best Dance/Electronica Album
Nominees:
Steve Aoki – Wonderland
Chemical Brothers – Don't Think
Deadmau5 – >Album Title Goes Here
Kaskade – Fire & Ice
Skrillex – Bangarang
I recently heard an NPR interview with Calvin Harris in which he stressed the musicianship of his albums, how everything is recorded live, and the implicit suggestion that he demands to be taken seriously as an artist. In spite of the fact that all of his songs are entirely interchangeable. What an asshole. Glad to see he's not nominated for Best Dance/Electronica Album, though that's probably a technicality. Expect to see him next year. The actual nominees are still kind of a mixed bag. Hipster-label-owner turned superstar-DJ Steve Aoki, helmet-wearing superstar-DJ Deadmau5, house semi-superstar DJ Kaskade and emo-hair-meme superstar Skrillex are all in the running, though Skrill shouldn't be here on the basis that Bangarang is an EP, not an album. And Chemical Brothers' contribution here is a live album, but given how increasingly electronic music is a live more than a recorded thing, that's probably for the best. – JT
Who Will Win? Deadmau5
Who Should Win? The Chemical Brothers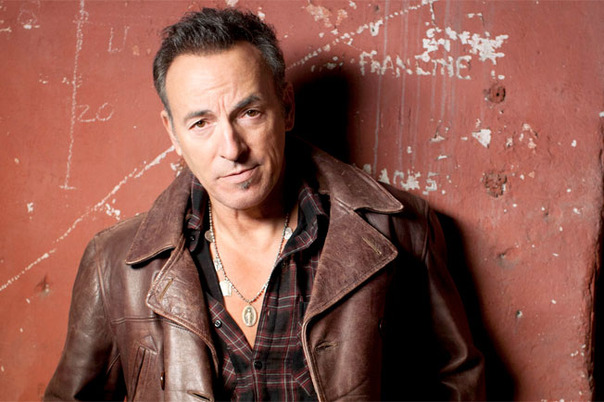 Best Rock Performance
Nominees:
Alabama Shakes – "Hold On" [from Boys & Girls] The Black Keys – "Lonely Boy" [from El Camino] Coldplay – "Charlie Brown" [from Mylo Xyloto] Mumford & Sons – "I Will Wait" [from Babel] Bruce Springsteen – "We Take Care Of Our Own" [from Wrecking Ball]
So what qualifies an award-winning "Rock Song" as opposed to an award-winning "Rock Performance?" Is it possible to have a perfect "song" but a shitty "performance," similar to meeting a magnificently attractive person at the bar, taking him/her home, feelin' some definite chemistry, but having terrible sex? I was unimpressed at the lack of rock songs nominated for, uh, a rock category — just a bunch of folk (Mumford & Sons), or dirty blues riffs (Black Keys, Alabama Shakes), or pop (Coldplay). Hell, I was at least hoping the Coldplay tune was a Vince Guaraldi cover. – RM
Who Will Win? Bruce Springsteen (He's the only true "rock performer" on the list, right?)
Who Should Win? Springsteen (A win for The Boss is an automatic win for Jersey, and Jersey can really use some kind of win right now.)
Best Hard Rock/Metal Performance
Nominees:
Anthrax – "I'm Alive" [from Worship Music] Halestorm – "Love Bites (So Do I)" [from The Strange Case Of…] Iron Maiden – "Blood Brothers" [from En Vivo!] Lamb of God – "Ghost Walking [from Resolution] Marilyn Manson – "No Reflection" [from Born Villain]
It's stunning to me how consistently the Grammys can blow the metal category. Lest we forget, Jethro Tull once won the award. And after an amazing year for hard rock and metal, we see no nominations for the likes of Converge, Baroness, Torche, Royal Thunder… the list goes on. Instead, we get some familiar names, some legendary, some dubious, and one young-ish band, Halestorm, that at least gives the Academy some cred for nominating a hard rock band with a female singer. But honestly, there's no reason not to hand it to one of the old-timers. They're clearly some distance ahead of the rest of the pack. – JT
Who Will and Should Win? Iron Maiden. (When all else fails, honor the O.G.s)