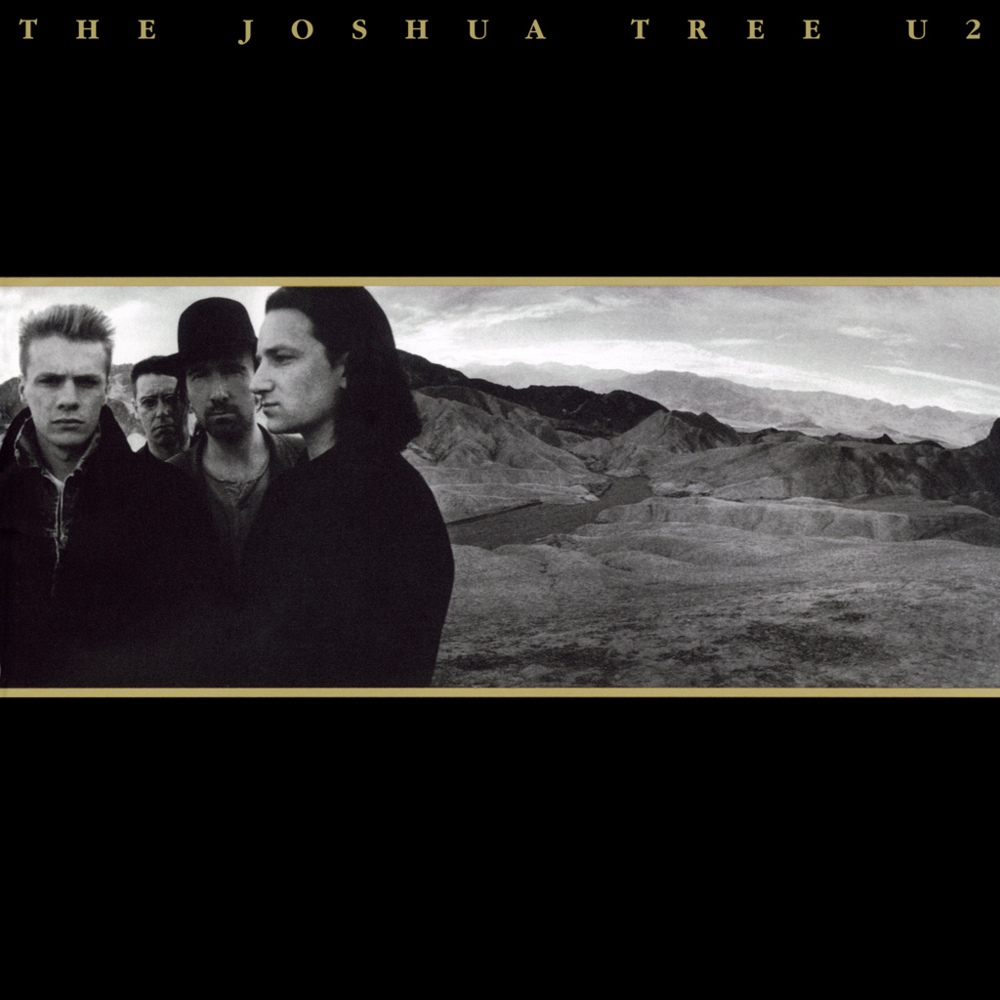 There must be some kind of saying out there (and if there isn't, I'm taking credit) that the only way to come close to perfection is to admit imperfection. After the huge success of U2's 1984 album, The Unforgettable Fire, and its huge hit, "Pride (In the Name of Love)," the band transcended the concept of a four-man rock band from Ireland. In 1985, they played Live Aid, reached a worldwide audience, and became Rolling Stone's "Band of the '80s." They became more politically and socially conscious, reaching out on behalf of Amnesty International, and visiting such disparate places as Ethiopia, Nicaragua and El Salvador. They also delved deeper into what America meant for them, from its blues and folk music to its people, its landscapes and its leaders. All of these things educated what was to become U2's biggest selling album of their careers, an album that would propel them past mere superstardom, and into the realms of icons.
While past albums explored injustices with confidence, religious themes with absolute faith and love with sincerity, The Joshua Tree found Bono, the Edge, Larry Mullen and Adam Clayton tinged with doubt and insecurity. That's not what most people tend to remember about the album, however, as so many of its songs became recognizable stadium anthems, but that's what they're about. "Where the Streets Have No Name," with its haunted, rising organ lines and the Edge's echoed arpeggio guitar seem to exude self-assurance, yet the lyrics belie that swagger. The opening lyrics say it all when Bono grits, "I want to run / I want to hide." Amazingly, the song almost didn't make it to the final cut of the album, nor to finished tape, as producer Brian Eno was a hair trigger (and a smart engineer) away from erasing the track entirely. The second track, the gospel themed #1 hit, "I Still Haven't Found What I'm Looking For," finds Bono even more unsure of himself and his faith.
"Bullet the Blue Sky" is a raucous live staple, and one that is a rousing indictment of American politics and foreign policy. Bono expresses best the 'chickens come home to roost' idea of arming its eventual enemies and oppressors of its own people with the poetic line, "You plant a demon seed / You raise a flower of fire." The juxtaposition of imagery involving the Ku Klux Klan and John Coltrane's music show the love/hate relationship that U2 had with America. "Red Hill Mining Town, "In God's Country" and "Trip Through Your Wires" are three amazing and often underrated songs in U2's arsenal. All three contain the allusions to deserts, sand and water that flow throughout The Joshua Tree, making it the theme album that wasn't really meant as a theme album. "Trip Through Your Wires" finds U2 at their most `American,' as if Bono and company were playing harmonica at a local Southern dive bar. "One Tree Hill" and "Exit" are two of those songs that remain some of my favorites to this day. The former is a eulogy to a Maori friend who toured with the band through New Zealand and Australia, only to be killed when driving Bono's motorcycle back to his residence. Bono's mourning wails at the close of "raining in your heart," followed by the short prayer, truly captured an incredibly emotional and powerful tribute. "Exit," on the other hand, is more menacing, with Bono beginning with his vocals a mere whisper and building into a threatening gothic story. I still get chills when Mullen's drums mimic the beating of the subject's heart as he fingers the gun in his pocket.
I would be remiss if I didn't mention the two best songs on the album, and two of the best songs in U2's long career. "Running to Stand Still" is a song about heroin abuse, much like a couple of the songs on The Unforgettable Fire, but these lyrics were slightly more overt, and really captured the lure of drugs. To emphasize that fact, the live version that they have played since the song's premiere has included an entirely new coda. As Bono sings the last lines, "She will suffer the needle chill / She's running to stand still," he is doing a pantomime of someone preparing to shoot up, falling to his knees and injecting between the last two words, and then singing an "Alleluia" in a near euphoric state. It's one of the most powerful things I've ever seen in performance and will forever remain with me.
"With or Without You" is the absolute moment when Bono went from political frontman to ultimate sex symbol, singing lyrics about real true love (whether it's the love of a man and woman or one with their God), and a love that has the singer completely at odds with himself. "With or Without You" is truly Bono at his vocal best, passionate and unafraid while emoting lyrics that show the singer as anything but. This song also marked the second time that people on the U2 team nearly fumbled (Eno's near erasure being the first) as manager Paul McGuiness objected to the song being a single release. Luckily, the Virgin Prunes' Gavin Friday convinced him otherwise and the song and video put U2 on another level. When everything comes crashing in at three minutes into the track, specifically Bono's wails and Mullen's exquisite drums, the spirit soars. This track, more than any other, finds each musician in U2 achieving sheer perfection, to the point that they could have simply stopped making music, living the rest of their lives saying, 'we created "With or Without You."'
U2 didn't stop there, however, and would even go on to write a song that some people would say (as the Brits did in a recent poll) surpassed "With or Without You," the sublime and equally enigmatic "One." They've since had their low points (Pop) and some great highs (How to Dismantle an Atomic Bomb and All That You Can't Leave Behind), but somehow The Joshua Tree stands distinctly apart from the rest of the band's work. Everything about it has become legendary, from its incredible music to its iconic images shot by Anton Corbijn. (By the way, I'm still mad about the CD issue which has the band smooshed in the center of the frame and stretched like spaghetti western characters, though that's somehow appropriate, instead of the vinyl cover which finds the band non-funhouse mirror imaged to the left of the picture, exposing a spectacular view of California's Death Valley behind them. The image was parodied beautifully by the comic strip Bloom County, which found Bill the Cat as Bono.) As you pore through our "Best of the '80s" feature, you'll find that there might be quite a few albums listed that you don't own and maybe should. The Joshua Tree falls under a different category, that of the album that all of you most likely own, and don't listen to near enough.
---
Label: Island
Year: 1987
Buy this album at Turntable Lab
---
Similar Albums: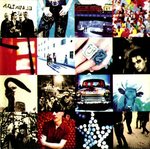 U2 – Achtung Baby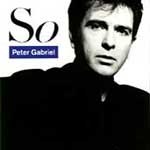 Peter Gabriel – So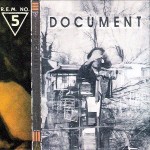 R.E.M. – Document