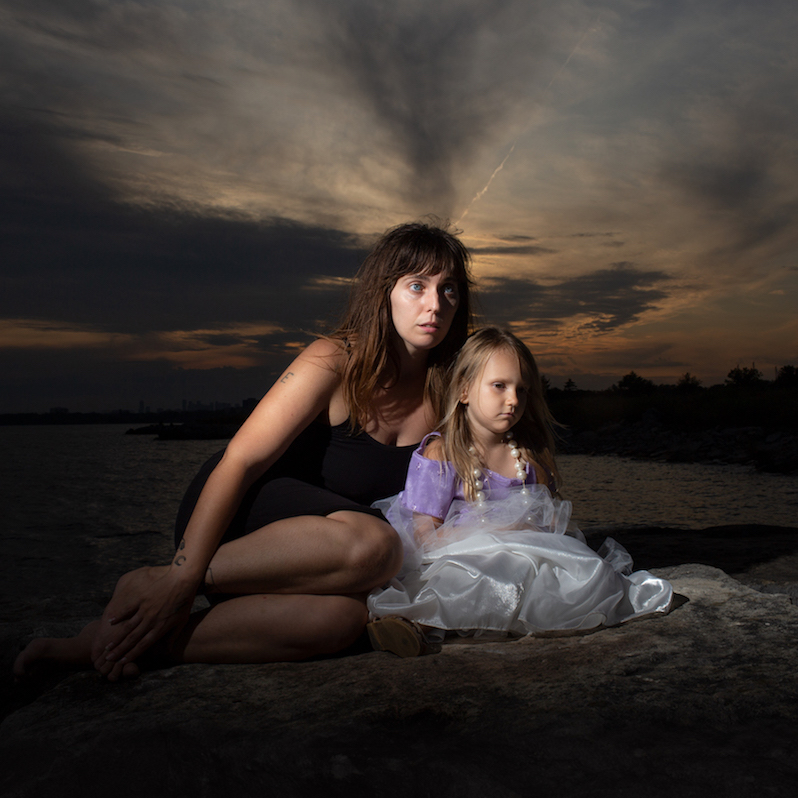 The raw intimacy of Meghan Remy's intuition as a musician has been well documented, but alongside it is a proclivity for social awareness. All of which are present on Heavy Light, her latest album as U.S. Girls, put into use against a backdrop of accessible yet experimental arrangements. In a soundscape of crumbling textures and vintage aestheticism, Heavy Light showcases the apex of Remy's efforts in unexpected, sometimes startling ways.
First track and second single "4 American Dollars" is retro in design, with an immense groove and laced with funk. Remy glides over the track effortlessly, the disco anthem loaded with a biting message, jovially lampooning the late stage capitalist hellscape with clever phrases like, "In this world where they say, 'It's not personal, it's business'/Movin' numbers from account to account/Keeping secrets in an offshore fund/But my money is quick to count/I got four dollars to my name." The endless repetition of a chorus at the end that endorses a relentless, fanatical belief in only the U.S. dollar is surface-level criticism of a much larger, more complex problem, but the message remains the same when paired with the seemingly thoughtless and celebratory aesthetic of the track.
This soundscape of retro aestheticism is both effective and authentic, carried forth boldly into "Overtime" which reaches into a more insular and personal depiction of life in struggle and conflict. Once more these themes are positioned against a wonderfully R&B/disco-infused composition that particularly leans into horns with Remy's diva belting matching perfectly, deviating into whisper-quiet-like mantras of repetitions of the track title.
INTERLUDE: There's a break here, not in the album mind you, in reality. IF this is included, you all know why reading it. I wasn't able to finish editing this review for nearly two weeks, and by that point, the virus we all know by now had wrought its purpose and here we stand, alone or maybe with others in houses secluded. In the most profane of ways, this album ended up being a background cadence to the slow, withering oblivion unfolding in front of me. Appropriate at best, hyperbole at worst. 
A breadth of sound emerges from "IOU" and "Advice to Teenage Self" which flirt with intense composition on the former and intimate spoken-word recordings on the latter. This creates the near perfect texture, an almost Blonde-esque transition to the dreamy and surreal "State House," a track that works without a chorus as a short totem, a bridge of social engagement to the rich "Born to Lose," equally at home with its lingering xylophone and shaker miasma as it is with hushed, breathy vocals and listless percussive harmonies.
Heavy Light is rife with transitions that dwell and live in spoken word cacophonies, that reveal crude and brutal realities that are ripped from the shoulders of those we stand by, from lost love, to bigotry, to false ideals, to sheer existential pain. It's at these moments of raw revelation that the album flourishes and pops. It feels like more than just an act of conceptual art pop, but lived in and raw, a pale specter in both tonality and message that dances before the listener.
The final track, "The Quiver to the Bomb" covers and masks between its epic space and appropriately cosmic sound a simple lyrical message that cuts to the quick: "The quiver to the bomb/Didn't take long." On this lingering denouement of man's futility and proliferation of war from a distinctly feminine perspective and voice, there's a motherly brush with death and futility on a dancefloor made of corpses. Heavy Light, in its appropriate release, ends just as our own lives hurtle toward their inevitable conclusion. It could have been released at any time, anywhere, but it feels so damn appropriate to understand that there was no other ending but now.
This album is a spectacular accomplishment. While many of the tracks tend to overstay and at times overstate their presence, Heavy Light beckons for listeners' attention on a multitude of levels, sometimes accessibly but often experimentally. While Remy's fascination with the aesthetics of the past is easy to hear, its lyrical focus on the present is exceptional. Though bits of it tend to feel overly simple or sometimes lacking in a powerfully sincere coda, there is a rallying measure to them that is undeniable. This is U.S. Girls' finest work to date.
---
Label: 4AD
Year: 2020
---
Similar Albums: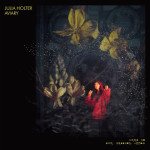 Julia Holter – Aviary

Caribou – Suddenly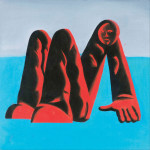 King Krule – Man Alive!