Venetian Snares x Daniel Lanois : Venetian Snares x Daniel Lanois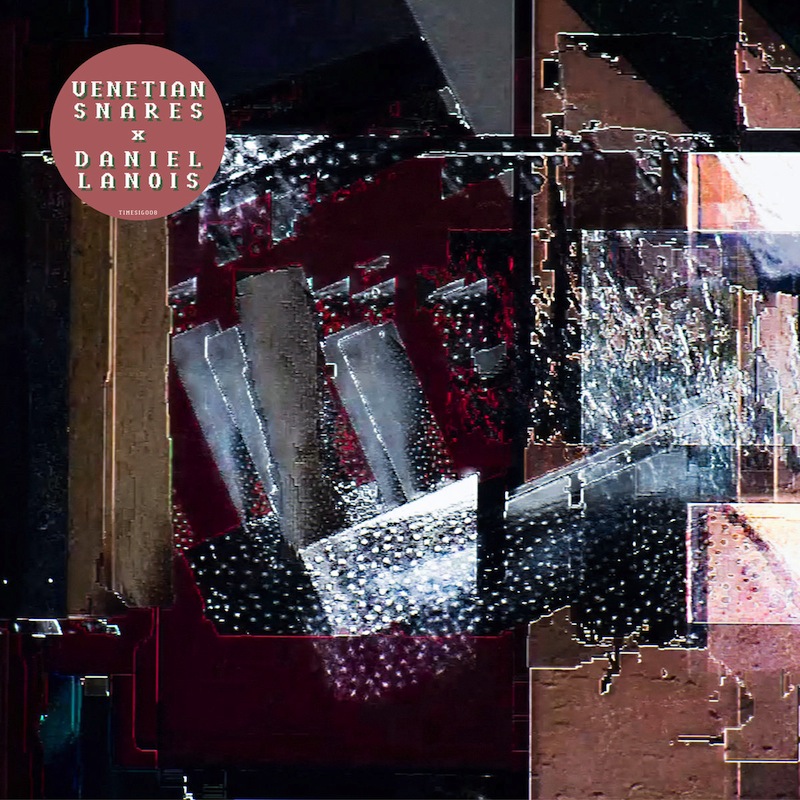 No art form lends itself to strange collaborations quite like music does, and the last few years have seen more and more full albums bring together disparate performers, success be damned. Lou Reed and Metallica, Miley Cyrus and Flaming Lips, Gil Scott-Heron and Jamie xx—we've been regularly visiting not just opposite ends of various stylistic spectra but flipsides of different coins, or wholly new ballparks in different sports. Planet Mu offers up an intensely offbeat entry in this paradigm: one of pop and rock's most recognizable producers playing alongside one of electronica's most challenging arrangers.
Venetian Snares is the best-known stage name of Winnipeg musician Aaron Funk, a prolific IDM artist who's been generating intense takes on jungle and acid techno for two decades. Funk's brand of breakcore is largely jarring and uncomfortable, overtaking all available sonic real estate like invasive species: moss, mold, ivy. His best-known fan appears to be Daniel Lanois, a French Canadian pedal steel guitarist who also might have produced at least one of your favorite bands or albums of, oh, the last 35 years. The pair met in Toronto in 2016; Venetian Snares x Daniel Lanois captures the results of their studio sessions.
At first blush it's hard to tell that Lanois gave impetus to this project, having made initial contact with Funk in 2014. Lanois' pedal steel seems to peek and poke through Venetian Snares' dense mesh only when it has Funk's permission; his feature at the start of album opener "Mag11 P82" is something of a false flag. Beyond Funk looping and glitching Lanois' contributions, the drone-like nature of Lanois' guitar feels like it could have been generated by one of the thousands of keyboard hits or sample triggers in Venetian Snares' arsenal. Lanois in "United P92," for example, ends up sounding like backmasking from another anonymous source.
Frankly, if you heard this LP with no context or cover art, you might still ID it as a Venetian Snares album but never have Lanois cross your mind. That being said, Lanois' presence—instrumentally and in the studio—is a centering, almost calming influence. A concise eight-song playlist, where most tracks run two to five minutes, speaks to Lanois' grasp of the pop-music attention span. In a diptych like "Best P54" and "Mothors Pressroll P131" Funk's incessant drill'n'bass chatter might be irritating beyond Aphex Twin or Kid 606 fanbases; his judicious editing and use of Lanois' atmospheres tamp things down to car-crash fascinating.
It's curious—I'm loath to call it disappointing—that Venetian Snares x Daniel Lanois suggests a trend where Funk's most notable work leans heavily on sounds provided by someone else. (Cf. Bela Bartok on Rossz csillag alatt született, and tourmate Hecate on the Nymphomatriarch project.) It's arguably more important that this collaboration stands with Rossz csillag alatt született as the most accessible content in the VS catalog. Sure, there are still disquieting moments throughout: disembodied voices here, the eerie, squishy tuned percussion there in "Bernard Revisit P81." But Lanois' name recognition on this particular label could bring in brave new listeners, and Venetian Snares might just keep them here.
Similar Albums: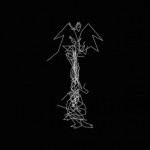 Oneohtrix Point Never – Garden of Delete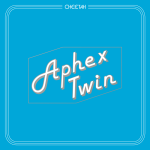 Aphex Twin – Cheetah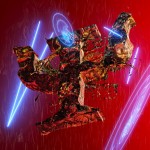 Patten – Ψ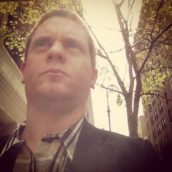 Adam Blyweiss
Adam Blyweiss is associate editor of Treble. A graphic designer and design teacher by trade, Adam has written about music since his 1990s college days and been published at MXDWN and e|i magazine. Based in Philadelphia, Adam has also DJ'd for terrestrial and streaming radio from WXPN and WKDU.