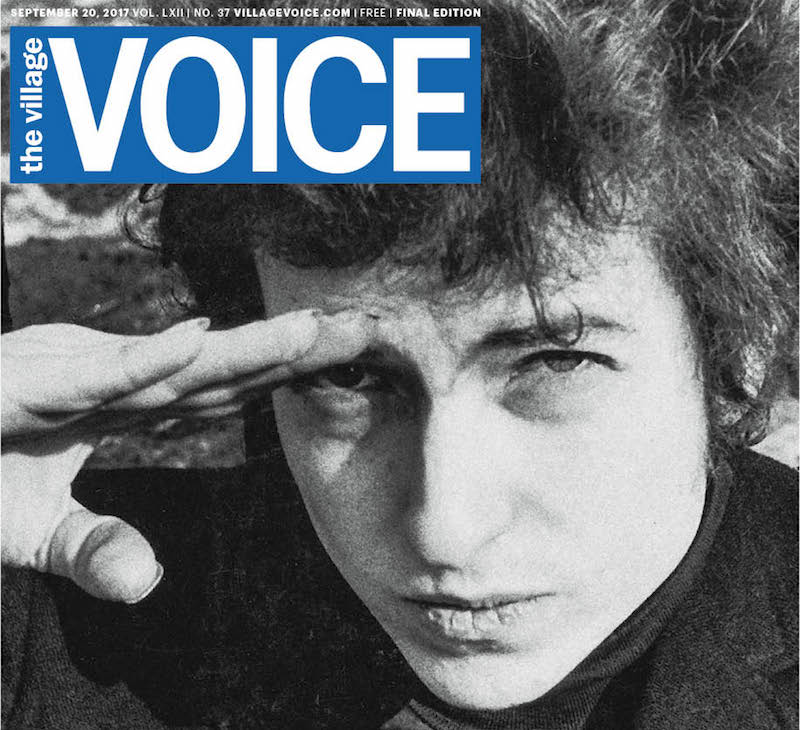 Gothamist reports that the Village Voice is shutting down. The publication's end comes about three years after being purchased and one year after ceasing its print edition.
"Today is kind of a sucky day," owner Peter Barbey told the Voice staff, according to the Gothamist story. "Due to, basically, business realities, we're going to stop publishing Village Voice new material [sic]."
Some staff will remain at the publication temporarily to "wind things down," as well as to work on archiving its content.
The Village Voice first published in 1955, founded by Norman Mailer, Dan Wolf and Ed Fancher. Its contributors over the years included Robert Christgau, Touré and Ellen Willis, and every year it published the Pazz and Jop poll, which surveyed the best music of the year according to a long list of participating critics (including contributors to Treble). Its final print edition ran in September 2017, and it featured Bob Dylan on the cover.
The owner of the Village Voice confirms the newspaper will cease publishing new stories: "This is a sad day for The Village Voice and for millions of readers." pic.twitter.com/SRDUv8S8uS

— Oliver Darcy (@oliverdarcy) August 31, 2018