Voivod : The End of Dormancy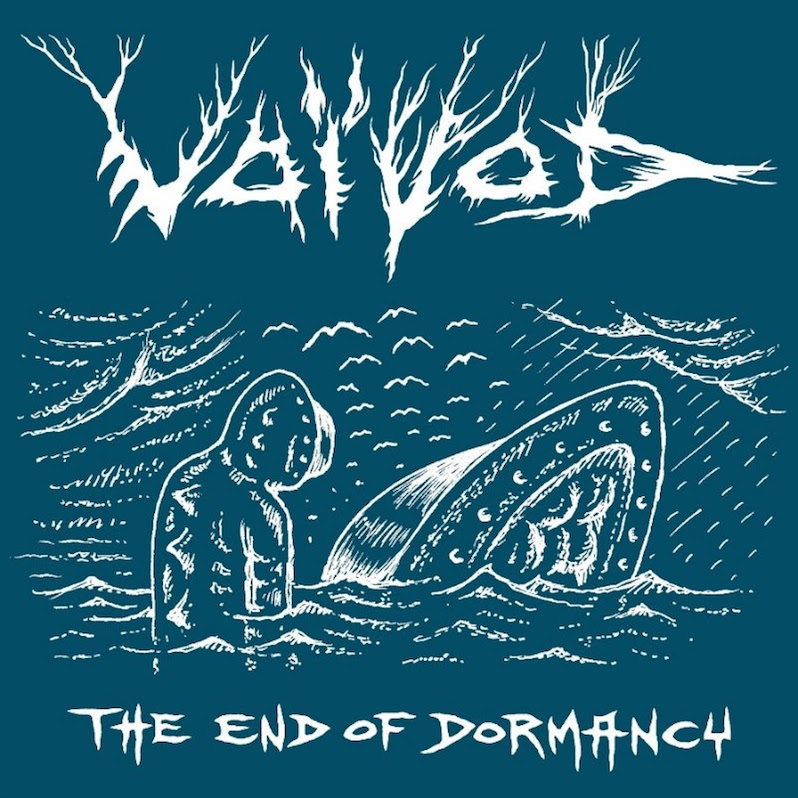 On paper, it may seem initially hard to justify giving The End of Dormancy the time of day. It is, after all, an EP from a genre better known for its album-oriented focus. The contents of the EP feel slight at first glance: a new arrangement of a track from Voivod's most recent studio record, a live performance of that arrangement, and a live performance of the opening track from their 1990 prog metal classic Nothingface. These types of releases are typically of interest to hardcore fans, completists, and those who wish to have a fuller reckoning of an artist's body of work and mindset. Beyond that, it's hard to justify these types of releases to a lay listener. Hell, the rearranged track in question is plucked from a concept album, totally decontextualizing it, an album that itself was built off of numerous elements of their long-running conceptual thread that has girded the band's work off and on for decades now. It seems, on paper, to not justify much more than a fan's indulgence.
But then you hear the arrangement in question, hear the story behind it, and suddenly it begins to make sense why you might want to care. The organizers of the Montreal Jazz Festival, one of the biggest jazz festivals in North America, have always been forward-thinking and big-umbrella advocates for the jazz world. Jazz purists would hate me for saying this, but jazz, left to its own devices, often does a rather poor job of preserving itself; not unlike extreme metal, it has a set of purists who are quick to thumb their noses at groups or projects that cite a jazz influence that they see as beneath them, having a tighter and tighter restriction on what qualifies as being allowed to consider itself part of the genre. Bradford Marsalis, brother to more famous bandleader and trumpeter Wynton Marsalis, recently declared Kamasi Washington not a real jazz musician.
Montreal Jazz Festival's organizers are forward-thinkers, however, and one way they put that into practice is by acknowledging hybrid genres and long-tail influence as relevant to a jazz festival, important for making clear to people the pervasiveness and eternal influence of jazz even in spaces either mainstream or diehard jazz cats might not acknowledge. So, when they reached out to Voivod to appear on the 2019 lineup, it was in keeping with their long-term mission of cataloguing not just the greats and young guns of the genre but also the breadth of its influence. Chewy, who took over on guitar duties from founding guitarist Piggy in 2008 following the latter's passing in 2005, wrote a brass arrangement for "The End of Dormancy" as a special live treat, hiring on a section of Montreal jazz players and even adding in a new section for an improvised sax solo.
This live version is the second track of the EP, coming after a studio recreation as the opener. The differences between the two versions are slight but noticeable. For technical reasons, it was easier to produce a studio version by bringing in the brass section to record their parts and layer them over the existing studio version rather than rerecording it in its entirety. For this reason, the studio version lacks the sax solo section, a small but heavy price to pay in order to get the sharp and articulate mix present in the studio recreation. Both versions, however, highlight the sharp return to their now-legendary blend of post-King Crimson heavy jazz-rock approach to prog with thrash metal. Voivod were already legends before Chewy's joining the band, but the three studio releases with him at the guitars (Target Earth, Post Society, and The Wake) have comfortably sat with the classic run of the band from Killing Technology up to The Outer Limits. The addition of brass in both sections highlights the quartal harmony approach of "The End of Dormancy," a sound deliberately drawn in part from jazz harmonies as much as that strident and almost militaristic Roman sensibility. The horns do not so much mutate the song into something radically different as one might expect as much as they serve to highlight the contours that already existed, lifting to the surface the cerebral and rich sense of harmony Voivod have always used to gird their music, be it penned by Piggy or Chewy.
Comparisons to King Crimson, especially the years from Larks' Tongues in Aspic up to Red, have always been part of the lexicon when discussing Voivod, but the arrangements showcased on this EP bring to mind comparisons to fellow prog legends Magma. Voivod have, even by a number of their fans, been somewhat underestimated when it comes to the intellectual twist on thrash, hardcore punk and hard rock that they've presented throughout their careers. Suddenly, with merely the addition of section unison horn blasts backing the chord changes, the real compositional heft of the group leaps to the forefront. What's more, they sound at peace with the horns, fully integrated, unlike some rock and metal groups who can often feel like they've tacked on strings and horns more for clout than because they have any real idea how to properly integrate them. This is a big reason why the immediate comparison of a group like Magma, who were always almost more an orchestra than a band, or perhaps Univers Zero who operated under the same paradigm, come to mind before, say, Metallica's forays with strings.
The take away from this small EP is primarily one of excitement. Given the group and their label releasing it as a standalone record, one hopes that everyone involved really grasps how great this addition was for the group and how much potential there is for a full-length LP exploring the fusion of Voivod's particularly cerebral blend of thrash, jazz, prog and orchestral music with a proper string/horn section. Any fan of the band or the genres listed above owes it to themselves to sit down with this and take in what established masters can do.
---
Label: Century Media
Year: 2020
---
Similar Albums: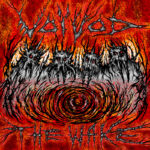 Voivod – The Wake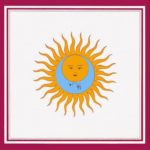 King Crimson – Larks' Tongues in Aspic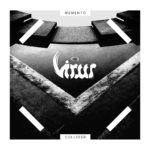 Virus – Memento Collider
Langdon Hickman
Langdon Hickman is listening to progressive rock and death metal. He currently resides in Virginia with his partner and their two pets.