Watch The Smile's Tiny Desk Concert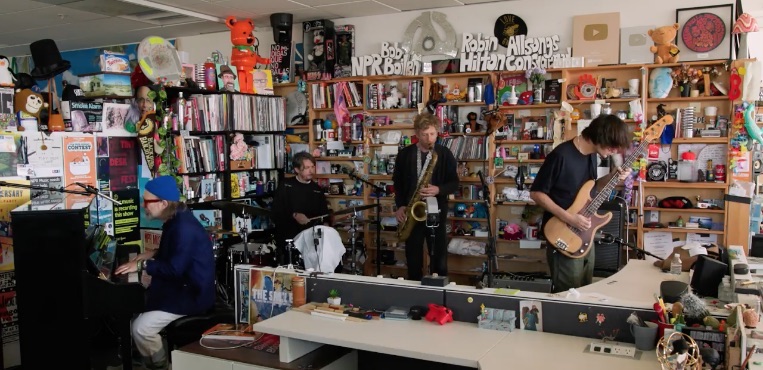 NPR Music has just released its Tiny Desk Concert with The Smile. The performance brings Thom Yorke, Jonny Greenwood and Tom Skinner, as well as saxophonist Robert Stillman, into the NPR studios to perform a handful of songs from their excellent debut album, A Light for Attracting Attention. The live quartet version of the band performs three songs: "Pana-Vision," "The Smoke" and "Skrting on the Surface." Watch the full performance below.
Last month, just as the year was wrapping up, The Smile released a new live album, Live At Montreux Jazz Festival, July 2022, along with a full concert video from the performance.
The Smile's A Light for Attracting Attention is on our list of the 50 Best Albums of 2022. Tom Skinner's "Bishara" was also featured on our list of the 100 Best Songs of 2022.