Wilco teams up with Best Made Co. to sell box set, axe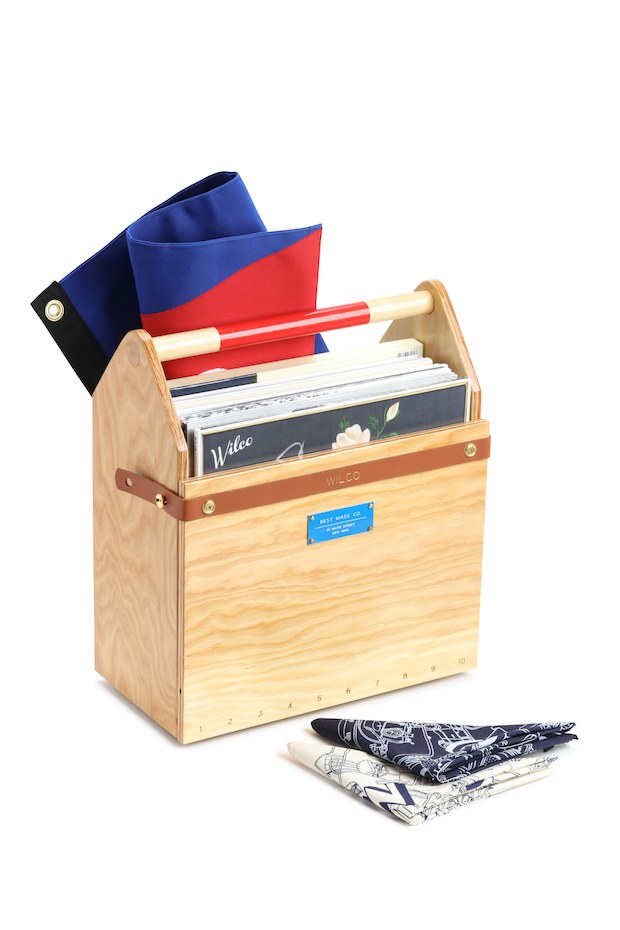 Wilco have announced a new collection in collaboration with outdoor lifestyle brand Best Made Co. The collection includes a box set that features all 10 of Wilco's albums on vinyl, signed by Jeff Tweedy. The box set costs around $1,200 however, and is "made with fir ply and a birch handle then finished by hand with marine spar varnish. Each box is laser-engraved and embossed with Best Made and Wilco's logos and includes a back compartment to hold the limited-edition Wilco pennant and bandana as part of the ensemble," per the Best Made catalog. That's a fancy box.
Among the other offerings in the collection are Wilco bandanas, a Wilco pennant and, most peculiar of all, an axe. The axe is titled "The Gray Ghost," inspired by the album cover for A Ghost Is Born. The collection coincides with a performance by Wilco guitarist Nels Cline at Best Made Co.'s Tribeca location, where he'll also be giving a guitar lesson. Proceeds from the event will be donated to Doctors Without Borders.
Check out the full collection here.
Wilco's featured on our list of the 30 Best Bands of the Past 30 Years.