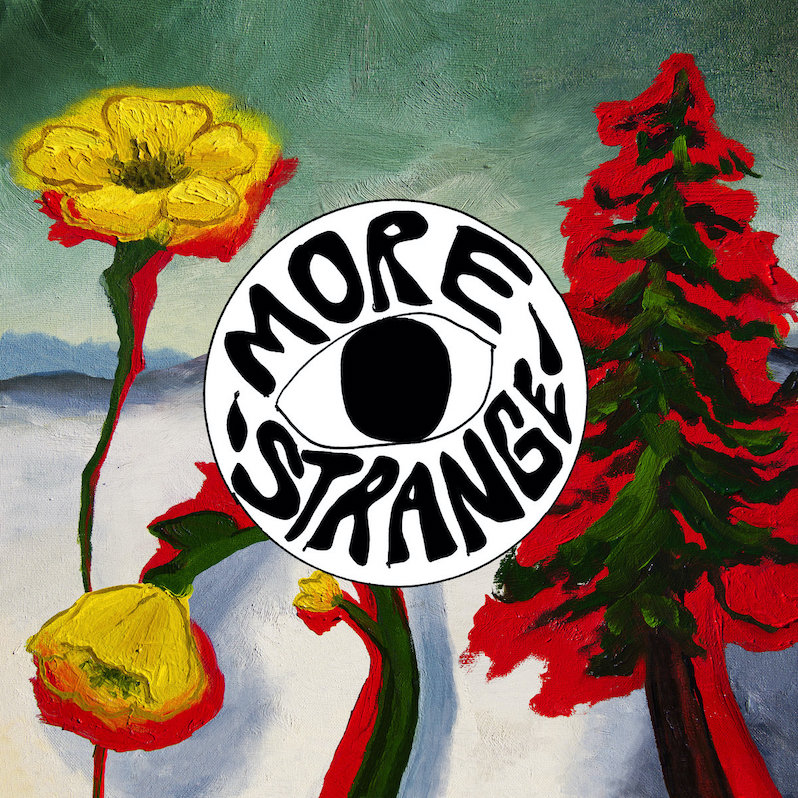 Last year, when Woods released Strange to Explain, it felt like the band was beginning a new chapter just as the world was facing a new, scary unknown. It was also the first album the band released after frontman Jeremy Earl became a father. Strange to Explain shimmered in the positive effects of change and a new perspective on life. It came at an odd time, juxtaposed against the constant clouds of uncertainty, but Woods provided a new lens with which to view our surroundings. 
Over a year later, Woods has released More Strange, a deluxe edition of Strange to Explain, featuring five new bonus tracks. The new songs enhance the experience of the original 11 tracks, honing in on the easy, breezy relaxed brand of rock that Woods have perfected on past albums. On "Waiting Around for a New Me," the band brightens its tone with a chorus of trumpets, bringing to mind hints of Calexico and Parquet Courts. 
"Nickels and Dimes" is a wistful tune with echoes of Laurel Canyon, but at a closer listen, lyrically pulls from a darker place. When Earl sings "As we grow inside / Can you get by?" the weight of worrying seems to loom over him. Earl explained, "It gets hard to tell if you are being heard with all of the digital noise out there. With no shows for almost 2 years it's even more difficult. I miss seeing people's reactions to our music. I miss talking to people after our shows. So this song hits especially hard for me right now. Is anybody out there?" There's something to be said for the artists who pushed through the pandemic and still churned out new music, providing comfort for their listeners.
With this push to add more tracks to an already cohesive album, and to succeed at it, it is clear Woods are not giving up on being back onstage. On "Daylight Push," Earl sings, "Even if you wanna give up and hide / you see it just lets down." Here, as on the rest of the album, it seems like Earl is giving himself a pep talk—even when the weight of the world feels like too much, there's always more daylight, more to see, more to hear. We just have to push ourselves out and into the sunlight.
---
Label: Woodsist
Year: 2021
---
Similar Albums: