Flock of Dimes : Head of Roses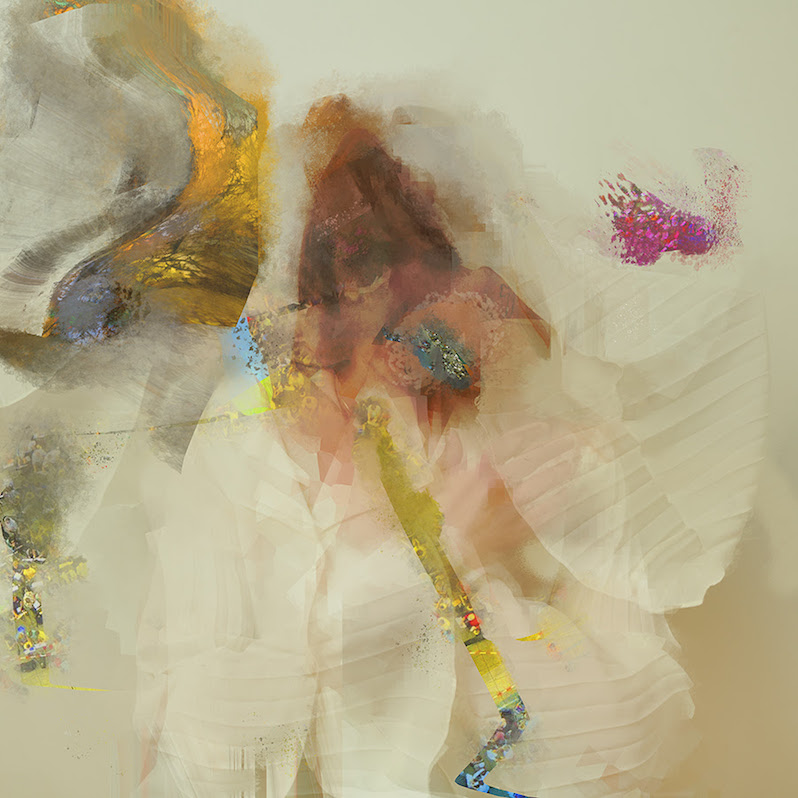 "How can I explain myself? I have two heads inside my mouth," opens Head of Roses, the sophomore album by Flock of Dimes. The opening track, "2 Heads," is a twisting squall of meandering Auto-Tuned vocal lines channeled through a host of effects and swirling electronics that would make Justin Vernon proud. It's followed by "Price of Blue," a riff-driven rock anthem that gradually descends into a chaotic war of gain-drenched guitars. They're adjacent tracks that exemplify those opening words, creations that share space but feel born of competing ideas. Throw in the bouncing pop of lead single "Two" that follows, and you start to form a picture of Jenn Wasner's new Flock of Dimes record. The second release under her solo moniker explores themes of duality and uncertainty, "the layers of artifice that we wrap ourselves in to make it through the day."
This feels a little emblematic of Wasner's journey more broadly. She and Andy Stack have consistently pushed their own boundaries with Wye Oak and subsequent solo projects. Then there's the '90s-inspired pop project Dungeonesse with Jon Ehrens, and of course being recently bestowed the ultimate indie honor of a permanent place in Bon Iver. For all this, and as I suppose as one might expect, Flock of Dimes feels the project most distinctly personal. These are songs that are achingly open and vulnerable, and there's a sense they're able to be that way precisely because they find Wasner entirely comfortable in her songwriting. It's heavy, sure, and a certain anguish pervades it all, but there's an underlying sense she's also just having fun.
What's truly elevated her body of work to now is her gift for melody and cadence, enveloped in those pipes of hers, and it's when she showcases these that Head of Roses shines. The opening tracks are great, but it's a record that gets better as it progresses as Wasner settles into that element of her songwriting that comes so naturally to her. "Walking" is an early example of this. A beautiful updraft of a song featuring one of the record's prettiest and most engaging melodies, as well as some of the record's best lyrics. It sees Wasner voyaging through the paralyzing freedom of stasis, "nothing on the horizon, ticking time on the clock, we are dead in the water, we are walking just to walk." It cleaves the track list in tandem with follow up "Lightning," itself a lovely restrained ballad of shimmering and reverb-laden arpeggiated guitar. It immediately evokes the memorable textures from the title track of The War on Drugs' Lost in the Dream, and Wasner finds herself inhabiting the same sense of surreal loss, "and if you dream, who is it that you see? 'Cause it isn't me."
As the songwriting and music slowly sinks into its own beauty as the album goes on, it becomes clear this is reflective of the journey Wasner has been on while making this. "I could do anything, but I wander in the world of you," she sings on "One More Hour," an ascendant chorus that sparkles as an example of that gift for cadence. "If I could have anything, I'd take one more hour." The billowing piano and breathy falsetto of "No Question" plays out with almost ambient quality, before Wasner eases into the gentle soft rock of 'Awake for the Sunrise' and restrained balladry of the final title track. There is sadness here, but it's sadness that comes with acceptance of pain, "and I deserve it, the worst of it, I deserve it, I know I do." In a way, that comes with its own peace.
There's a sense this comfort that presides over the second half wouldn't be possible without the more chaotic exploration of those early songs. That those battling urges have created a more complete picture. Wasner describes Head of Roses as "about struggling to feel at home in a body, and learning how to accept that the projection of self that you show to others will always be incomplete." It's a humility that's key to her appeal. She seems comfortable simply letting the music speak for itself, and the result finds a sincerity that often goes missing, a sense she is genuinely working out who she is and how that presents. Flock of Dimes feels like Wasner's chance to sink into that and simply create from it, and if we get to hear albums like Head of Roses, then it seems we're all the better for it.
---
Label: Sub Pop
Year: 2021
---
Similar Albums: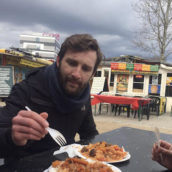 William Lewis
Hailing from Melbourne, Australia, Will has been contributing to Treble since 2018. Music and writing are the foils to his day job. Apart from Treble, he has contributed to Drowned in Sound, Glide Magazine and Indieshuffle. He also plays music and blogs when time permits.