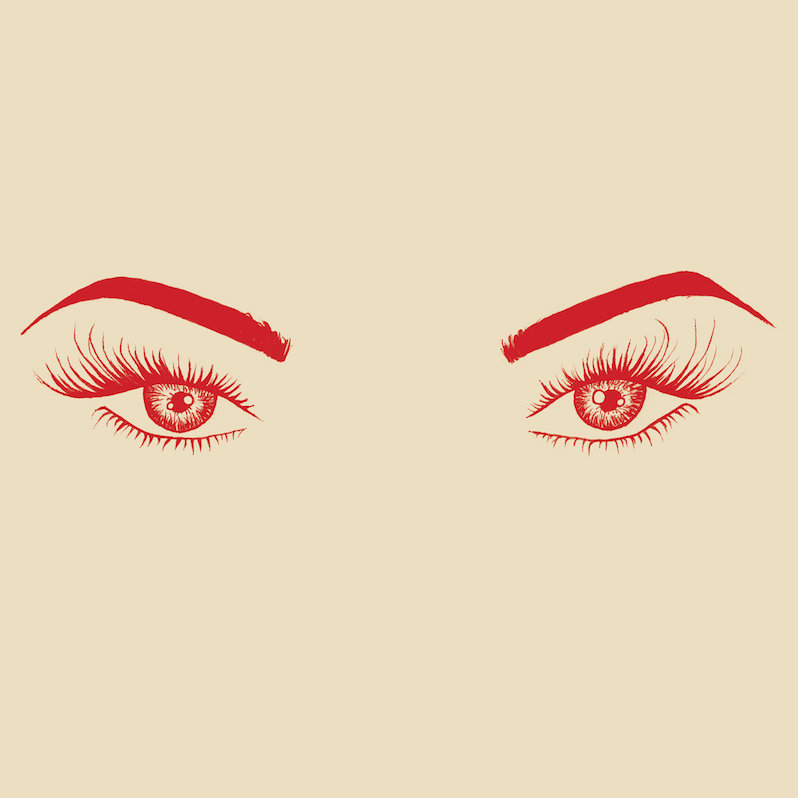 I'm not going to persuade you to listen to this new Xiu Xiu album. At this point, you're either a dedicated fan, with the knowledge of the band's almost 20-year back catalog, or you've tried to become a dedicated fan, but found yourself averse to Jamie Stewart's painfully earnest wail. Both are reasonable stances to take. At this point in their career, Xiu Xiu merely recalibrates the mix of industrial noise and pop that powers their sound, and, somehow, they continue to find new ideas in this glorious mess. On the last album, the abstract and laborious Girl With Basket of Fruit, it was the discovery of Detroit Techno making so much sense on "Pumpkin Attack on Mommy and Daddy" (an obscenely Xiu Xiu song title). Before that, on FORGET, it was the blown out disco of "Wondering." Their newest album, OH NO, doesn't gesture at anything quite so radical in sound, but it's got some of the strongest songwriting on a Xiu Xiu record in a long time, which means verse/chorus structures (!) and what some might even venture to call hooks. OK, so maybe I will try to convince you to listen to the new Xiu Xiu album.
The other thing about OH NO is that it's a collaborative record. Every song features a different guest vocalist, ranging from indie stars Sharon Van Etten and Greg Saunier, to experimentalists Deb Demure and Fabrizio Modonese Palumbo. These new voices are a welcome change, as Stewart's trembling alto can be exhausting. Circuit des Yeux's Haley Fohr goes toe-to-toe with Stewart in the melodramatic folk ballad "The Grifters." It's thrilling to hear someone match his energy, and the results are, oddly enough, romantic, like the end of an opera about doomed lovers.
Fellow Xiu Xiu member Angela Seo, unsurprisingly, makes a great counterpoint to Stewart on "Fuzz Gong Fight," her "put put put"'s an unlikely hook. Owen Pallett brings a bit of his baroque instrumentation to "I Dream of Someone Else Entirely," as well as a helping of arch formalism. Chelsea Wolfe helps elevate a cover of The Cure's "One Hundred Years" to a fitting gothic intensity. These moments of connection provide a creative spark that's been missing for casual listeners to invest in Xiu Xiu's brand of misery for years now (see, I told you I'd get you to listen). 
The sonics here are grimy and twitchy, with vocals buried in a gloomy swirl. But then there's this blast of noise on "It Bothers Me All The Time" that sounds like thousands of balloons releasing their air all at once. It's silly, one of a few moments on the record that seem almost like a joke. It's hard not to laugh when Stewart sings, oh so serious, "bing bong bonko bong/a head rolling down the stairs" on "I Cannot Resist." That could be humor. The 15-second closer "ANTS" certainly is, as Valerie Diaz chants "Little ants/take a chance/when you dance/it could be the last dance you ever do." And speaking of dancing, the Angus Andrews-featuring "Rumpus Room" could be classified as a banger, with a chorus of syncopated rhythms and lyrics about Flamin' Hot Cheetos and Fuego Takis. It's fun. It's fun! When's the last time you called a Xiu Xiu song fun?
And then there's "A Bottle of Rum," a perfect song. The cymbal kicking off the first verse, the hi-hats teetering right after the chorus, and the hiss of synths carrying the song into the stratosphere: it's just really impressive. It's an anthemic jangle pop song, a moment of levity proving what Stewart said about this record initially, that "the guest stars of OH NO helped remind me that the ratio of beautiful humans to shitty humans is more like 60/40 rather than what I have always assumed was 1/99." You can hear that nascent positivity all over the record.
---
Label: Polyvinyl
Year: 2021
---
Similar Albums: