Yves Tumor – Heaven to a Tortured Mind
Yves Tumor established an identity as a shape-shifter on their first few albums and EPs, finding fertile ground in ethereal ambient soundscapes, hypnagogic electronics and the occasional outburst of earbud-ejecting pure noise—but rarely anything so straightforward as "pop." So when Tumor delivered 2018's breakout single "Noid," the stunning highlight of that year's Safe in the Hands of Love, those who'd become attached to Sean Bowie's format-shattering weirdness and non-commercial sonic exploration weren't sure what to make of it; FACT, for one, called it "baffling." Which it might have been, had it not been such a successful encapsulation of what an iconoclast and forward-thinking producer can do within the format of verses, choruses, and hooks.
Experimental music is Yves Tumor's foundation, but that idiosyncratic approach when applied to pop yields their greatest musical achievements. Heaven to a Tortured Mind, Yves Tumor's fifth album, pushes further into the richly produced psychedelic pop that Safe in the Hands of Love first offered, while mostly casting the post-industrial sound collage pieces to the sidelines. It's a move that Yves Tumor broadcast early on via the goth-n-glitter bombast of "Gospel for a New Century," a song that reminded listeners of Tumor's more abrasive background while unabashedly embracing a new pop persona via, what else, a love song: "You know I'm out my mind, girl/Don't make this harder/Come and light my fire, baby." This is where the enigmatic sonic provocateur fully embraces rock star glamour and puts forth an extravaganza of spotlight-worthy anthems.
I'm not talking "rock star" in the generic someone-who's-kind-of-good-at-something corporate-speak sense of the word; Yves Tumor's music is still a world where arrangements are as heady and mind-bendingly disorienting as ever, but one thing that this album does is rock. The aggressive loops that drive "Medicine Burn" feature blazing trails of slide-guitar riffs, and "Identity Trade," juxtaposes glimmering dream-pop guitar with an off-key clarinet hallucination—never aggressively dissonant, but still weird enough to offer a reminder to the listener that even at their most immediate, this is an artist who revels in extraction from one's comfort zone. And the literal fireworks that kick off "Dream Palette" reinforce just how thrilling—not just interesting or innovative but honest-to-god fun—this music truly is.
The hymnals for Yves Tumor's new-century gospel are lined with characteristic grotesqueries, just in case there was any concern commercialism had won out against their darker instincts. Even as they embrace more luxurious palettes, conventional melodic beauty and the satisfaction of a big, bombastic rock 'n' roll song, Yves Tumor fills the lyric sheet with moments of menace and terror. Sex turns savage in "Folie Imposée" ("Our very own bloodbath/A spiritual war crime"), and on "Medicine Burn," Tumor observes a vision of violence befitting any black metal paean to Erszebet Bathory: "He's got scarlet colored teeth, she had severed heads." Even amid the bloodshed and the brutalism, Yves Tumor never goes too long without turning back to the emotional ache and desire that pulses through each of these songs. "I can be what you need, little baby," they sing on second single "Kerosense," returning in harmony with guest vocalist Diana Gordon, "Just tell me what you need."
Yves Tumor's recent live performances have warranted frequent comparisons to Prince, and perhaps it's only coincidence that the artist's real last name is also that of a similar shape-shifting rock icon, but neither of these feel like extraordinary parallels to draw with such a quickly evolving talent like theirs. What hasn't changed on Heaven to a Tortured Mind is the rich, headphone-candy sensibility of the music, layers and layers of pleasurable and provocative sound stacking up into magnificent sonic constructions. But Yves Tumor never stays in one place too long, and Heaven to a Tortured Mind isn't merely a stab at anti-pop or anti-rock, but a much more dazzling and inventive approach to the real thing. Yves Tumor can be what you need—they can be anything they want.
---
Label: Warp
Year: 2020
---
Similar Albums: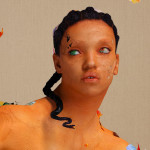 FKA Twigs – MAGDALENE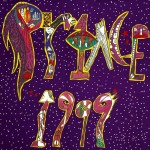 Prince – 1999
Deerhunter – Halcyon Digest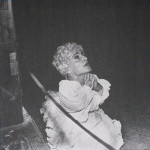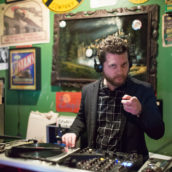 Jeff Terich
Jeff Terich is the founder and editor of Treble. He's been writing about music for 20 years and has been published at American Songwriter, Bandcamp Daily, Reverb, Spin, Stereogum, uDiscoverMusic, VinylMePlease and some others that he's forgetting right now. He's still not tired of it.