10 Albums to Hear if you like Sleater-Kinney's Dig Me Out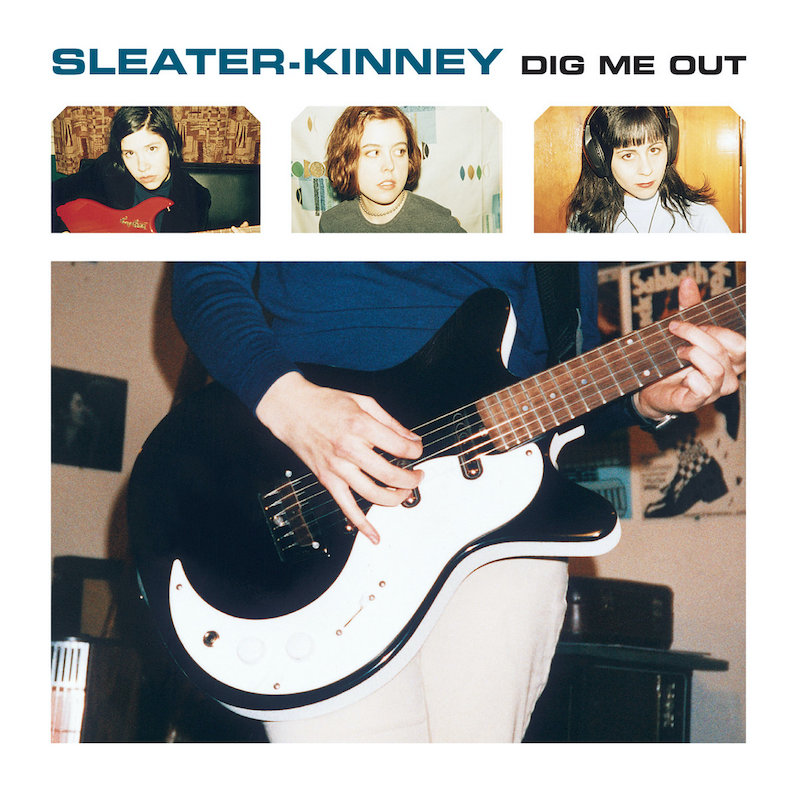 Twenty-five years ago, Sleater-Kinney released their breakthrough album Dig Me Out—one of the best punk albums of all time, one of the best indie rock albums of all time, and one of the best albums period. Few albums carry the kind of energy it does, driven by the intense instrumental chemistry of Corin Tucker, Carrie Brownstein and Janet Weiss, with songs that intertwine the personal and the political and hooks and melodies better than just about anyone else in the game at the time or since.
While there are few albums exactly like Dig Me Out, even in Sleater-Kinney's catalog, for its anniversary we thought it appropriate to map some of the albums that laid its groundwork, records by some of their like-minded but similarly distinctive peers, as well as descendants of the Pacific Northwest punk trio. Since we're often sharing our recommendations to friends, social media contacts and Patreon subscribers, we figured we'd make it a regular thing. So if you like Dig Me Out, give these albums a spin.
---
Au Pairs – Playing With a Different Sex
Sleater-Kinney were, at least in 1997, more punk than post-punk, though it's hard not to notice the similarities between the group's approach on Dig Me Out with that of Birmingham post-punks Au Pairs: Two dueling guitars and overlapping vocal lines, along with clever social critique and even transparency about their own influences. Though while Sleater-Kinney nodded to The Kinks on their album cover (along with a Sabbath poster in the background), Au Pairs covered a deep cut from Bowie's Lodger. There's one pretty notable difference—you won't hear a bass on Dig Me Out—but Playing With a Different Sex created a template of sorts that the Olympia trio would bend to their own shape 17 years later.
---
Unwound – New Plastic Ideas
Though Unwound technically began in Tumwater, Washington, they were essentially an Olympia band, and though their abrasive post-hardcore leaned a little less on hooks than Sleater-Kinney's approach, they had more than a few qualities in common. The muscular New Plastic Ideas is one of their leanest and most direct albums, showcasing a variation on the sound of a trio working in stunning unison and firing on all cylinders.
---
Helium – The Dirt of Luck
In 2011, Janet Weiss and Carrie Brownstein made one album with Wild Flag, a great if short-lived band that also featured Helium's Mary Timony on guitar and vocals. And while Sleater-Kinney and Helium generally moved at different BPMs, they were kindred spirits in a lot of ways, particularly because both bands are driven by talented, distinctive guitarists who brought their own unique riffing styles to indie rock. The Dirt of Luck features some of Timony's best riffs, from the hook-driven psych of "Superball" to the hypnotic noise-pop of "Silver Angel."
---
Team Dresch – Personal Best
Carrie Brownstein and Corin Tucker's former bands, Excuse 17 and Heavens to Betsy, grew out of the riot grrrl movement in Olympia in the early '90s, alongside groups such as Bikini Kill and Bratmobile. Queercore icons Team Dresch likewise rose out of the Olympia underground with songs that explicitly addressed queer experience and politics, from having a crush on a straight girl to the toxic homophobia of the Christian right—a problem that persists decades after this was released and seems to only be getting worse, I should note. Team Dresch are at times even more aggressive musically than Sleater-Kinney, though songs like "She's Amazing," an anthem that climaxes with the chorus, "She's amazing/Her words saved me/She holds her head as if it's true," showcase a similar sense of melody and harmony along with its pro-LGBTQ+ message.
---
Screaming Females – Castle Talk
New Jersey's Screaming Females are a powerhouse trio, but Marissa Paternoster is undeniably the focal point—a force of nature with the vocal power of Corin Tucker and the guitar shred capabilities of Carrie Brownstein all wrapped into one. Castle Talk balances everything the group does well—infectious pop songwriting, heroic vocal performances and riffs galore. Songs like "Laura & Marty" and "I Don't Mind It" are sing-along confections regardless of how hard they rock, never leaning too hard on any one element over the other, despite Paternoster's ability to steal the show. Which of course is just as much credit to bassist King Mike and drummer Jarett Dougherty, but when you're in a band with a musician like Paternoster, she has a tendency to steal the show.
---
Flasher – Constant Image
The absence of bass has never been a detriment to Sleater-Kinney's sound (though on Path of Wellness they finally gave in and added one), but the interplay between Corin Tucker and Carrie Brownstein's guitars long carried a juxtaposition that split the difference between virtual bassline and harmonization. Washington, D.C. post-punk group Flasher have a similar kind of dynamic, only with an actual bassline. On Constant Image, songs like "Pressure" and "Material" are arranged in such a way that they use the relatively minimal makeup of the band as a strength, bass and guitar working as equally crucial elements rather than one merely as supporting act to the lead instrument.
---
Pill – Soft Hell
One of the highlights of Dig Me Out is the just-under-two-minute punk rock surge of "It's Enough," one of the few Sleater-Kinney songs to prominently feature a saxophone. There's a similar interplay between taut rhythms, razor-sharp guitars and piercing sax on Pill's Soft Hell, only that sax is in every song. The group's last album (3/5 of Pill are now in P.E., who just released the excellent The Leather Lemon), Soft Hell has a sense of urgency that often feels as if it's on the verge of collapse, but that's what makes it so exciting. That and the saxophone, of course.
---
Brutus – Nest
The heaviest that Sleater-Kinney ever sounded was on 2005's The Woods, a noisy, Dave Fridmann-produced record that added a sense of heft and cacophony to their taut, streamlined approach. But if they pushed it a little bit further, they might have sounded something like Brutus, a Belgian trio with as much post-metal as punk in their DNA, and on Nest they captured that juxtaposition perfectly. The band's sense of melody feels aligned with Sleater-Kinney's, even if their approach aims for something that emphasizes a greater sense of power and density, as heard through anthems like "Fire" and "War."
---
Control Top – Covert Contracts
Part of a new generation of bands that carry forward the mixture of personal, political and punk-as-fuck that Sleater-Kinney perfected 25 years ago, Philadelphia's Control Top deliver critiques of capitalism, the patriarchy, fairweather political allies and other grievances against razor's edge guitar rifffs. It's exciting, frequently cathartic, sometimes even hilarious, as on the uproarious climax of the work-sucks anthem "Office Rage": "Service with a smile/Eat shit!" Angry and agitated yet as fun as it gets, Covert Contracts is a modern punk essential.
---
Dead Finks – The Death and Resurrection of Jonathan Cowboy
Though a bit more garagey than Sleater-Kinney circa 1997, Australia's Dead Finks capture a similar sense of explosive energy on their 2021 album The Death and Resurrection of Jonathan Cowboy. And not just because the chorus of "Baby" reminds me a little bit of "Little Babies." The group is all jagged guitars and forward momentum, each of the eight incredible songs on the album loaded with massive hooks and frayed edges, one of the best underground punk records in recent years and just an endlessly listenable set of indie anthems.
---
Support our Site—Subscribe to Our Patreon: Become one of our monthly patrons and help support an independent media resource while gaining access to exclusive content, shirts, playlists, mixtapes and more.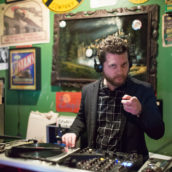 Jeff Terich
Jeff Terich is the founder and editor of Treble. He's been writing about music for 20 years and has been published at American Songwriter, Bandcamp Daily, Reverb, Spin, Stereogum, uDiscoverMusic, VinylMePlease and some others that he's forgetting right now. He's still not tired of it.