10 Essential Georgia Albums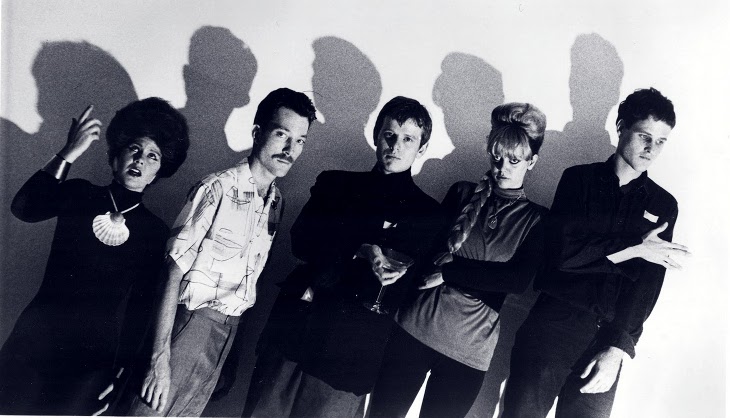 Welcome back to the Treble World Tour, a series of Top 10s covering albums that best represent certain locations—cities, states, territories, even entire nations. We consider representative releases on three levels: they were made by artists from a place, they contain music about or inspired by the place, and/or they were made in that place. The next stop on our musical itinerary? The Empire State of the South, y'all. Georgia is home to far more than just peaches and the Trail of Tears: It's a great sporting state at amateur and pro levels, a destination for gourmets both backwoods and upper-crust, and home to mass media bastions ranging from Tyler Perry to Ted Turner to The Walking Dead.
Frankly, entertainment is one very important aspect of Southern hospitality, and Georgia's been singing for your supper in many different ways for a very long time. The state's made at least two contributions to the world's roster of top-line classical musicians (Jessye Norman and Robert Shaw). Georgia's roots in folk begat country, which begat so-called Southern rock, which begat college rock and pretty much all of modern independent music. And we can of course draw a line from ring shouts and gospel through some of America's greatest R&B and soul artists, and then through third-coast hip-hop. Indeed, it was Outkast's reunion plans in honor of their 20th anniversary that inspired the Treble World Tour in the first place, and required a written "visit" to Georgia. Some like to turn a phrase and say the South shall rise again, but this Top 10 suggests it's been at the top all along, y'hear? Now let's dive in to our 10 essential Georgia albums.
---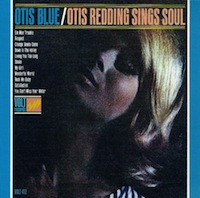 Otis Redding – Otis Blue
(1965; Volt)


Southern soul icon Otis Redding helped define the now famous sound of Stax Records — a Memphis, Tennessee label. But Redding, himself, was born a little southeast of there, in Dawson, Georgia, and launched his career singing in church choirs and talent shows in Macon. He toured the Chitlin' circuit with the Pinetoppers, starting in 1958, but starting in 1964, he brought his Georgia soul sound on up to Memphis, where in his lifetime he released a half-dozen albums of raw, emotionally gripping ballads and upbeat R&B numbers. There's an argument to be had over which one is his best, though Otis Blue makes a good case for itself simply by capturing so many of Redding's greatest vocal performances, such as on his gripping take on "A Change is Gonna Come," or on his sweat-drenched "Down in the Valley." When you hear Redding croon, wail or moan, you're listening to Georgia. – JT
---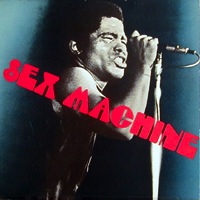 James Brown – Sex Machine
(1970; Starday-King)


There are plenty of R&B legends out there, even inside the state of Georgia itself, but only one Soul Brother No. 1. And there are plenty of live documents of James Brown and his crack teams of musicians, but only one made in his funky, sweaty backyard. To be fair, Sex Machine featured not the Famous Flames he joined up with in Toccoa, Georgia, and rode to his earliest successes, but the first iteration of The J.B.'s he built out of Cincinnati which carried him through the 1970s and lived on by themselves into the 2000s. And even the "live album" tag here is a bit of an illusion, with half of the double LP featuring different studio takes of songs like "Give It Up or Turnit a Loose" and an 11-minute "Get Up" embellished with reverb and canned crowd noise. But the other half features performances from the Bell Auditorium in his longtime home of Augusta, one of the rare moments in his catalog where he recorded a show in Georgia. Jacked-up Brown originals ranging from "Licking Stick—Licking Stick" to "I Don't Want Nobody to Give Me Nothing (Open Up the Door I'll Get It Myself)," played for rabid fans, family, and neighbors? Please, please, please. – AB
---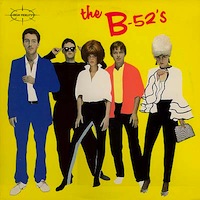 The B-52's – The B-52's
(1979; Warner Bros.)


By the time the first B-52's album came out, they had already achieved notoriety with "Rock Lobster." The song, with its late-nite movie keyboards and dawn of new wave guitars, inspired John Lennon to resume his career and was the band's best known song before "Love Shack." It's beautifully weird to be sure, but had things gone differently, it would have trapped the B-52's in the novelty song tank. Fortunately the rest of the band's brilliant debut ensured that this was a great, and funny, band at work, not a joke act. Following album opener, the outer space transmission "Planet Claire," you get "52 Girls," the band's most irresistible guitar party. And nearly every '80s college radio act that followed featured a variation on the riff on "Lava." It's easy to see why, before R.E.M.'s emergence as the most prominent Athens band, that crown first rested atop the B-52's beehived heads of the B-52's. – SC
---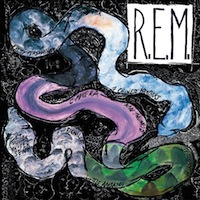 R.E.M. – Reckoning
(1984; I.R.S.)


The one-two punch of the Chronic Town EP and the debut full-length Murmur trumpeted R.E.M. as a harbinger of all indie-rock to come and the area around the University of Georgia as a scene in the making. Yet the band's imagery and punky jangle were steeped in foggy mystery until this second album, their catalog entry best representing the Peach State. Local folk artist Howard Finster scattered song titles among a bed of snakes on the cover, and would later expand his audience with Talking Heads' Little Creatures. More importantly, Michael Stipe's vocals and the band's songwriting showed new transparency. "(Don't Go Back to) Rockville" was Mike Mills' letter to a departing girlfriend backed with bar-rock harmonies; "So. Central Rain" and "Little America" were inspired by pitfalls encountered on their earliest tours. They saluted old friends on "Camera" and twisted favorite fairy tales in "7 Chinese Bros." R.E.M. would hint at stories from the South and other rustic locales through the rest of their career, but their first attempts at creative clarity on Reckoning revealed what would become a lifelong association with the college town of Athens. – AB
---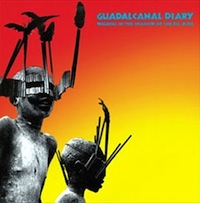 Guadalcanal Diary – Walking in the Shadow of The Big Man
(1984; dB)


Murray Attaway, the singer and main songwriter in Guadalcanal Diary is due for a revival. Attaway's smart songs came across like a college syllabus you could dance to. The album's highlights range from the hyperactive, colonialism critique "Watusi Rodeo" to the more plaintive "Why Do The Heathen Rage?" and the hazy beauty of "Sleepers Awake." Also the band closed their debut with a cover of "Kumbaya" which will make you want to kick in the door instead of hold hands. – SC
---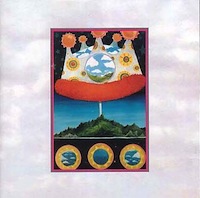 Olivia Tremor Control – Dusk at Cubist Castle
(1996; Flydaddy)


In the '90s, satellites of the Elephant 6 collective hovered all over the United States, including Denver and Portland, but much of the activity took place right in Athens, home to the weirdest group of the bunch: The Olivia Tremor Control. Helmed by Will Cullen Hart and his late songwriting partner, Bill Doss, Olivia Tremor Control used The White Album as a launching pad for an entire kaleidoscope of styles and sounds, all more or less under the banner of psychedelic pop. Dusk At Cubist Castle, which had a companion album of ambience and found sounds intended to be played simultaneously (take that, Flaming Lips), but it was plenty nutso on its own. In its catchiest song, "The Opera House," there's so much going on that to add anything else would just seem like overkill. For OTC, however, that wasn't good enough; more is more. – JT
---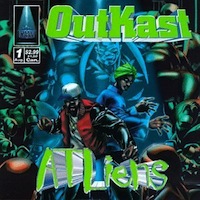 OutKast – ATLiens
(1996; LaFace)


Almost any album from Atlanta's Dungeon Family collective could proudly represent Georgia's unique strand of hip-hop, but few clear as high a bar as OutKast's psychedelic rap opus, ATLiens. OutKast's first foray into self-production, ATLiens' beats might not be quite as crisp as the group's latter work, but damn if they don't throttle and groove with the best of them. The album boasts a soulful, otherworldly vibe under some of Andre 3000 and Big Boi's hungriest rhymes; highlighting their relationship with Atlanta: their childhoods, the local hip-hop scene and their hustling lifestyles. Plenty more was still to come from this creative duo — rap experiments and single-worthy bangers alike. However ATLiens was — and always will be — their masterpiece; a statement of love and hate for the city that spawned them. – AK
---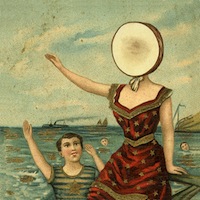 Neutral Milk Hotel – In The Aeroplane Over The Sea
(1998; Merge)


I'm not one for old home movies, especially if I'm in them. But I really do wish I could have a recording of what my face looked liked the first time I heard In The Aeroplane Over The Sea, one of American music's undisputed masterpieces. Were my eyes closed, or did the poetry ("As we would lay and learned what each other's bodies were for") cause me to gaze out, overwhelmed by the imagery. And then perhaps smile, at least I hope I smiled. I was finishing college in 1998 when Neutral Milk Hotel put this, their second and final album, out. And if memory serves, all my music-head friends talked about it, but we never played it at parties or hangouts. Sure, you heard the catchier songs, the title cut, "King of Carrot Flowers Part 1" and "Holland 1945," on college radio and the good big city stations. But never the whole thing. The album feels like a secret that you're always on the cusp of revealing. After repeated spins for the first time in ages, I'm no closer to telling. – SC
---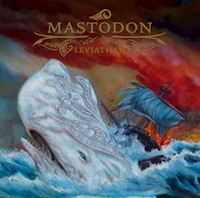 Mastodon – Leviathan
(2004; Relapse)


Every region has its own flavor of sludge. In Louisiana, it's slow and ugly — and painful. On the west coast, it's epic and atmospheric. And in Georgia, it's dipped in acid and loaded with hooks (Exception: Harvey Milk… sometimes.) Atlanta's Mastodon are sludge metal heroes, not necessarily the first in the Peach State to pair meaty choruses to big hooks and terrifying hallucinations, but they are pretty much responsible for turning a whole new generation of listeners on to metal, and Leviathan is their greatest hour. Inspired by Herman Melville's Moby Dick, Leviathan is a classic man-vs.-nature story translated into crushing riffs and colossal metal sounds. They'd get a lot more prog as they went along, but this is where every element clicked perfectly, to the tune of harpoons hitting the broadside of a ship. – JT
---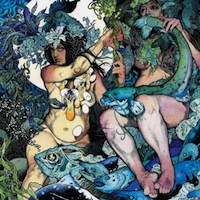 Baroness – Blue Record
(2009; Relapse)


Call Savannah, Georgia's Baroness whatever you'd like: sludge-metal; progressive rock; southern rock for people who hate southern rock. The band takes the best elements of all those and more, and blends them seamlessly in their gritty, melody driven rock. All signs throughout the band's excellent discography point to their southern roots, but none dive quite as deep into the act's native drawl as 2009's Blue Record does. Considered a companion album to 2007's Red Album, Blue further explores almost-mystical tales of Southern history through explorations of everything from Civil War stories to local geography (It's more interesting than it sounds — trust us.) And it's all supported by the same muscular-yet-intricate metal/rock that Baroness perfected before even releasing their debut. If you're seeking to hear the most dynamic heavy-rockers from the Peach State, look no further than Blue Record. And if you want a rock album that embodies the heat and complexity of the South, this is your ticket for that as well. – AK
You might also like: