We're getting good at these Top 10 lists, yes? We're always looking for new topics to tackle, and our staff normally handle a manageable trickle of suggestions on how to package the world's best music and musicians in the context of different themes, performance styles, and time periods. Treble's hunt for new ideas sometimes takes us back through our old ones, and in revisiting our pages we happened upon a 2011 Top 10 of albums from San Diego artists. Rocket from the Crypt! Pinback! Hot Snakes! We were subsequently curious to see if other locations had gotten the same treatment, and the answer seemed to be "no."
Did we say a manageable trickle? Let the inspirational floodgates open! Welcome to the start of the Treble World Tour, a series of Top 10s covering albums that best represent particular locations—cities, states, territories, even entire nations. Due to the often fluid nature of both production and inspiration, we are widening our view from our San Diego origins and considering "representative" releases on three levels: they were made by artists from a place, they contain music about the place, and/or they were made in that place. To wit: A World Tour visit to Nebraska might include an entry from local heroes 311, Bruce Springsteen's namesake album, Songs: Ohia's Ghost Tropic recorded in Lincoln, and surely a Saddle Creek artist or two.
Now, on to the first stop on our musical itinerary. One of those places occasionally and unfortunately demarcated as an "armpit of America," in the realm of music geography New Jersey does find itself literally wedged under polyglot New York. Yet the Garden State has more going for it than just suburbs, beaches, and tomatoes. It's the birthplace or lifelong home for some of pop's biggest names, from Frank Sinatra to Bon Jovi to Whitney Houston. It has also nurtured legendary performance meccas from Trenton to Hoboken, as well as a bubbling cauldron of disaffected practitioners of various fragments of punk and metal. Get your bags and passports ready for Newark International—here's a fist-pumping list of the most New Jersey albums ever.
---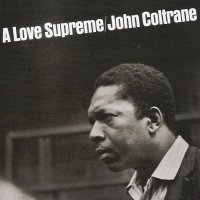 John Coltrane – A Love Supreme
(1965; Impulse!)
Wait, what? The longtime Philly player dropping that New York sound on a Santa Monica label? Well, 'Trane and his friends recorded their spiritually inclined improvisations on one magical day in December of 1964, at Rudy Van Gelder's studio in Englewood Cliffs. Like a whisper, like a rumor that something wonderful happened here, it's a single session buried in a list of thousands guided by Van Gelder's hands and ears going back to his first home setup in Hackensack. This is the one album you alternate with Blue Train in discussions of Coltrane's best — scratch that, of the world's best jazz — scratch that, of the capital-letter World's Best Albums, period, full stop. By extension and by default, A Love Supreme has to represent the dizzying height of a 40-year period where the great artists and stables of jazz humped it up to North Jersey to commit their work to tape. – AB
---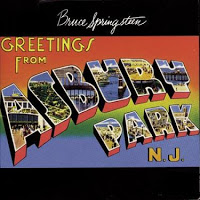 Bruce Springsteen – Greetings from Asbury Park, N.J.
(1973; Columbia)
Buy at iTunes
Every time a list of New Jersey musicians — published or otherwise — omits The Boss, a kitten drowns in the tears of angels. But seriously, it's hard to think of a more prolific artist from the state, and Bruce Springsteen's music has always been an earnest homage for and by the blue-collar working type that is so often attributed to the state. On his debut Greetings from Asbury Park, N.J., Springsteen and his E-Street Band were in their purest form; three parts Bob Dylan, two parts James Brown, and all-American. From the now-classic anthem "Blinded by the Light," to the more solemn ballad "Mary Queen Arkansas" to the rambling "It's Hard to Be a Saint in the City," Springsteen captured the small town energy that he still exemplifies to this day, but with the clever spirit only youth can truly provide. – ATB
---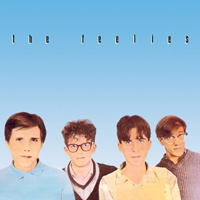 The Feelies – Crazy Rhythms
(1980; Stiff)
Well before Yo La Tengo planned their annual series of Hanukkah shows and took on the mantle of New Jersey's most beloved indie rock band, there was The Feelies. An influential post-punk quartet with a jangly, jittery sensibility, The Feelies played a kind of unconventional, yet easily accessible kind of underground pop that prominently featured tom-tom-heavy drums, clean guitar tones and the sort of nervous energy that David Byrne made a signature circa "Psycho Killer." Though they weren't terribly prolific, they did release at least one phenomenal record in Crazy Rhythms, whose album cover Weezer paid homage to on their own debut, and whose slightly abrasive guitar melodies seeped into indie rock bands' collective consciousness for decades to come. Though the band recorded the album in New York, they hailed from Haledon, and regularly performed onstage at Maxwell's, the Hoboken institution that closed its doors last year. – JT
---
The Fugees – The Score
(1996; Columbia/Ruffhouse)
Rising out of East Orange and South Orange, The Fugees united American hip-hop and island music's ragged melodies. Much of The Score came together in the Bloomfield basement studio of Wyclef Jean's cousins Renel and Jerry Duplessis, and Newark rap crew Outsidaz dropped some guest verses. The Fugees weren't the only big-name rappers from the Oranges (hi, Queen Latifah), nor were they the only act to employ local mic and studio help (hi, Naughty by Nature). But Wyclef, Pras, and Lauryn Hill ended up seeing everything they first explored on 1994′s Blunted on Reality blow up exponentially. It's true that three of their biggest hits were merely masterful revisions of existing songs ("Killing Me Softly," "No Woman No Cry," "Ready or Not"), but "Fu-Gee-La" and deeper cuts like "Cowboys" and "How Many Mics" proved their lyrical and musical chops. A variety of issues leave The Fugees' legacy incomplete at best, but surely The Score shifted the epicenter of East Coast rap to the other side of the Hudson River for the briefest of moments. – AB
---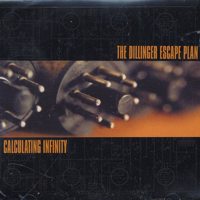 The Dillinger Escape Plan – Calculating Infinity
(1999; Relapse)
Buy at iTunes
To be fair, the title lets you know what you're getting into. With Calculating Infinity, the Morris Plains, N.J.-born Dillinger Escape Plan emerged out of the lineup of defunct hardcore band Arcane, and graduated to an entirely new level. And, in all truth, while the album bleeds with metal influences, it largely sounds like a group of punks who got bored the genre's limiting format and decided to put their skills to a more creative test. And test they do. Over the course of Calculating Infinity, you'll find jarring blast beats and grinding riffs as often as you'll fall into jazz-influenced breakdowns and hypnotic, Boredoms-esque scale climbs. The New Jersey four-piece rock through all eleven tracks — crafting a true extreme metal album — and launching avant-garde to a new height. – ATB
---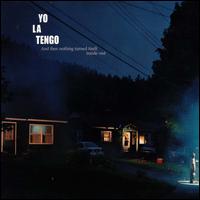 Yo La Tengo – And Then Nothing Turned Itself Inside Out
(2000; Matador)
I'm not even out of college yet, but And Then Nothing Turned Itself Inside-Out constructs for me a world in which I'm older, wiser, and maybe a little sadder. It's an album of understated emotion, creating an uneasy serenity laced with nostalgia ("Our Way to Fall") and empathy ("The Crying of Lot G"). This pervading quiet makes smaller, subtler moments of drama — a sudden clang of a piano chord, an organ suddenly surging through a mesmerizing bassline — all the more revelatory. Is this how middle age feels? If so, Yo La Tengo wear it well: with this, their ninth album, the band proves itself to be New Jersey's other long-lasting rock institution — though in contrast to the Boss's arena-rock bombast, they stake their claim with a quiet, almost shy intimacy. – SP
---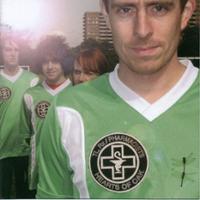 Ted Leo and the Pharmacists – Hearts of Oak
(2003; Lookout)
For much of his career, Ted Leo has been described as a New Jersey artist, even though for a good part of his career, he was a Washington, D.C. artist. But Leo, who grew up in Bloomfield, returned to his childhood home early in the '00s after the end of his previous band Chisel, and as The Pharmacists began to take shape as a full-time band. Then September 11th happened. Much as it did to most music released in the years that followed, 9/11 hangs heavy over Hearts of Oak, only with the unique perspective of someone watching Manhattan from the Jersey City pier. On his birthday. Which is September 11th. It's at times angry, inspirational, frustrated and carefree, but always with a heavy dose of showmanship and melody. And while most of the album is more about being an American than specifically a Jerseyite, that unique part of who Ted Leo is seeps through, particularly on "Bridges, Squares," which — like another album mentioned below — references both New Jersey and Massachusetts in equal measure. – JT
---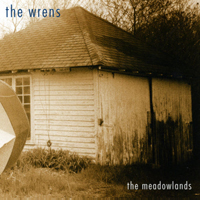 The Wrens – The Meadowlands
(2003; Absolutely Kosher)
I'm not going to sit here and tell you that The Wrens are the quintessential New Jersey band, because any answer other than the E Street Band is obviously going to be met with some harsh rejoinders, and rightfully so. But The Wrens, who have gone 11 years without releasing an album (cough) can make an equal claim to being one of the state's most prized musical acts. Each of their releases is named after a place in New Jersey where members of the band lived (e.g. Secaucus, Abbott 1135), and so it is with their masterpiece, The Meadowlands, named for a district that's both the locale for an area of wetlands and MetLife Stadium. It's the group's most melancholy, emotional album, steeped in bitter break-ups and growing up without getting any happier. The abrasive, hard-rocking "Everyone Chooses Sides" begins with a matter-of-fact summary of a lost year: "Thirteen grand/ A year in the Meadowlands." As inextricable as The Wrens are from their home state, they're just as honest about it being a backdrop for bad times and painful memories. – JT
---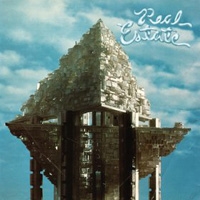 Real Estate – Real Estate
(2009; Woodsist)
Even before their third album's release, we're sure that any Real Estate album could've made a list of great albums made by bands in New Jersey. But what makes their self-titled debut a New Jersey album is how the band's deceptively lackadaisical psych-rock carries singer Martin Courtney's dreamy tales of growing up in the state. Far from the angst-tinged bark of The Boss, Real Estate's stories float in a more bi-partisan territory of one's memory; they highlight the joys and childhood of growing up. These whimsical, lo-fi tunes remind the listener that, with the right attitude and circumstances, any state can provide magical memories. – ATB
---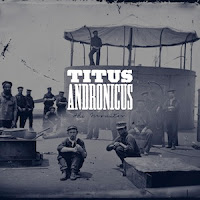 Titus Andronicus – The Monitor
(2010; XL)
The Fung Wah bus. The Newark Bears. Pine Barrens. The Jersey Slide. And a permutation of "Born to Run" served with a slice of "A New England." These are all lyrical references that Patrick Stickles stacks up in "A More Perfect Union," the powerful opening track of Titus Andronicus' ambitious and sprawling second album, The Monitor. There are just as many references to Massachusetts, but that's what sets apart this album from so many of its counterparts here. The Civil War battleship as referenced in the album title is not coincidental; the band crafted it with a tight conceptual cohesion surrounding a one-man civil war between New Jersey and Massachusetts, complete with Abraham Lincoln quotes, and it's a thing of meta-beauty. It's also a messy, destructive punk rock party, but with detailed maps and a master's degree in history. Try and keep up. – JT
You might also like: