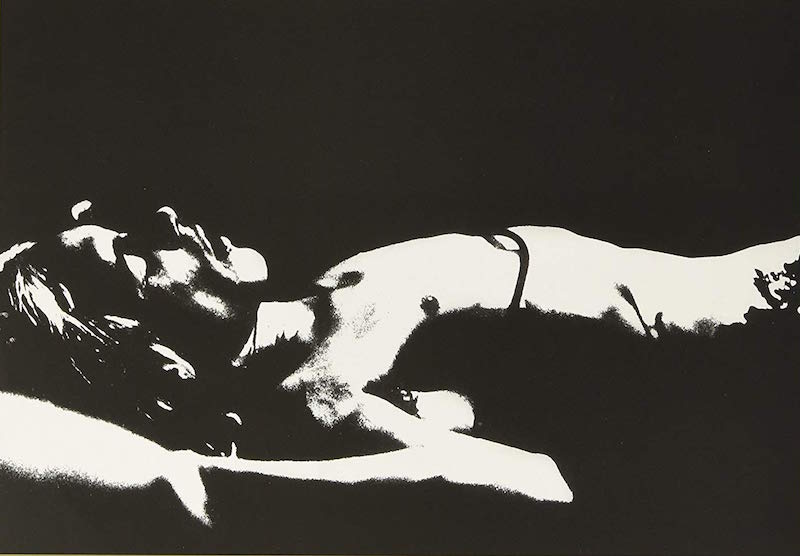 It's easy to understand the appeal of a live album. When a band plays live, their songs take on a different life than on a studio album. There's a greater sense of unpredictability, of showmanship, of the imperfections that can make everything feel a little more spontaneous, intense or urgent. And a couple years back, we even made a list of some of our favorites. But there are also the live albums that capture a different kind of unpredictability—the sound of musicians losing steam, going off the rails or even in a tense struggle with the audience. This week, those are the albums in focus, the recordings of a band falling apart or an audience completely baffled. And as such, they've gone down in history as a part of rock history, sometimes for better and sometimes for worse. These 10 infamous live albums are worth a spin, just be prepared for what's coming.
---
Rolling Stones – Got LIVE If You Want It!
(1966; London/ABKCO)
It's remarkable how many live albums are born out of contractual obligation. This live compilation of sorts was released in the U.S. only as a means of fulfilling their obligation to London Records, but the band wasn't pleased with the release, nor did they even consider it their live debut. There's a good reason for that: Two of the tracks are studio recordings with live audience noises dubbed over them. Sound absurd? It is, to some degree, especially because that audience noise is constant throughout. Still, the album is not an outright disaster. It's by no means essential, however, and by the Stones' account, their first proper live album was actually 1970's Get Yer Ya-Ya's Out!. That sounds about right, let's go with that.
---
The Plastic Ono Band – Live Peace in Toronto 1969
(1969; Apple)
Amid the breakup of The Beatles, this album must have been cold comfort for anyone with bright hopes for John Lennon's future outside the band. His first live recording with The Plastic Ono Band was indeed their first live performance, consisting half of covers of songs like "Blue Suede Shoes" and "Dizzy Miss Lizzy," as well as a handful of Beatles staples, including "Yer Blues." And it's loose, raucous, a little fun but ultimately not a spectacular Side A. Then there's Side B, a more performance art-driven set of music led by Yoko Ono, which Capitol didn't want to release because of the non-commercial nature of her odd vocal howls. It's ultimately nowhere near as intense as, say, Diamanda Galas, but it doesn't make a whole lot of sense as a live album, something that would probably be more interesting in person. But Capitol eventually agreed to release it, and despite its reputation, it landed at number 10 on the Billboard album chart.
---
Elvis Presley – Having Fun With Elvis On Stage
(1974; Boxcar)
This is technically a live album, in that all of it was recorded live on stage—just like it says in the title—but Having Fun With Elvis On Stage contains no music, at least not in the conventional sense. There are some false starts. Some ad-libs, a little bit of croon here and there, but ultimately this is a recording of Elvis' stage banter. It's 100 percent kitsch value, occasionally funny, but mostly a confusing mess of found banter completely presented without context—and often without purpose ("I'm just getting started…what was that?"). This might be the sort of LP worth picking up for a quarter in a thrift shop simply for the novelty, but it's doubtful anyone would spin this more than just the once.
---
Iggy and the Stooges – Metallic K.O.
(1976; Skydog)
Outside of the Suicide bootleg included in this list, there's probably no live album in history that captures as much audience hostility (and artist hostility) as The Stooges' Metallic K.O. Recorded after the band's then-final album Raw Power, during some shows in Detroit shortly before the group disbanded. Over the course of the recording, the biker audience grows more unfriendly to Iggy Pop's banter and the group is repeatedly pelted with eggs, bottles and other debris. In the middle of "Cock In My Pocket," the band stops playing while Iggy eggs (heh) on the angry crowd, eventually starting up a wild rendition of "Louie, Louie," with some extra-foul lyrics. The remarkable thing is that The Stooges sound kind of amazing, particularly with the addition of Scott Thurston on piano, giving a little boogie-woogie to their proto-punk. The take of "Rich Bitch" is a spectacular mess, as well, with the band losing time with each other while Iggy counts everyone back in: "Take it down to the drums!"
---
Lou Reed – Live: Take No Prisoners
(1978; Arista)
This is a divisive live album, but not because the performances are altogether awful. (Although the arrangements are pretty weird; that's not how I remember "I'm Waiting For the Man.") Rather, it's somewhere between Lou Reed dismantling his own catalogue and a comedy album. Although, it's more dadaist than anything. Those who picked up this album looking to hear an epic live version of "Walk On the Wild Side" get what they paid for, and that epic take just happens to include an angry rant about rock critics (which Robert Christgau noticed) and a shout-out to Bruce Springsteen. The fact that The Best Show host Tom Scharpling says it's the only "perfect" Lou Reed album should tell you everything you need to know.
---
Suicide – 23 Minutes Over Brussels
(1978; Red Star)
Shows go poorly sometimes, but they rarely spiral out of control like this notorious live recording from Suicide in 1978. A limited-edition LP that was later reissued and added as a bonus disc with the band's debut album, 23 Minutes Over Brussels documents a truly incredible moment in punk history. In an opening slot for Elvis Costello, Alan Vega and Martin Rev were met with irritated chants of "ELVIS! ELVIS!" before they even started, and the crowd can be heard booing throughout their set. Then things escalate: The microphone is stolen, at which point the band threatens to stop playing. Vega sings "Frankie Teardrop" a cappella, then yells "Shut the fuck up! This is about Frankie!" as the crowd continues to boo. Once the band finally leaves, the crowd erupts with applause, an incredibly pissed-off Costello plays a set that he cuts short, and a riot erupts. It's perhaps the biggest punk rock fiasco ever caught on tape. It also inspired a Luna song of the same name, which means it's officially punk rock folklore at this point.
---
Wire – Document and Eyewitness
(1981; Rough Trade)
While not as violent as Metallic K.O. nor as chaotic as 23 Minutes Over Brussels, Wire's Document and Eyewitness isn't a live album recorded in front of an enthusiastic audience. That's partially because the band went out of their way not to give them what they wanted. After essentially recording the best three-album run in post-punk, they put together a performance-art set featuring a white sheet that covered the band entirely, an "illuminated goose" and various other stunts, possibly involving Morris dancing. The sound of the record, at least the first half, sounds more like a Residents bootleg than a Wire album. But the second half, which actually features some material from Chairs Missing and 154, proves that Wire weren't incapable of putting on an excellent performance, just that it wasn't necessarily their priority. And it didn't go over well. It's no wonder that they broke up shortly thereafter (before reforming half a decade later). In 2013, more than 30 years after the fact, they made good on a lost opportunity and re-recorded songs from the performance on Change Becomes Us. And wouldn't you know it? There's some excellent songs in there.
---
Bob Dylan/The Grateful Dead – Dylan & The Dead
(1989; Columbia)
Two legends of rock music come together for a 1987 stadium tour, and the natural expectation is that it'll be one for the ages. And it is, but it's not memorable for any good reason. Bob Dylan was in the middle of maybe his greatest slump of his career, a decade down the line from his last decent album and recorded two years before his next really good one. Here, he simply sounds like he's going through the motions, giving uninspired performances while The Grateful Dead, just as curiously, gives pretty rote, unremarkable performances as his backing band. As such it's gone down in history as a cash-grab during Dylan's least interesting musical period, and it apparently worked: The album was certified Gold, despite leaving little reason for keeping it on the shelf.
---
Neil Young – Arc
(1991; Reprise)
Arc isn't so much an album as it is a noise. Less instantly irritating than Lou Reed's Metal Machine Music but by no means what anyone typically seeks in a Neil Young live album, Arc is something of a sonic collage experiment taken from various sets on Young's 1991 tour with Crazy Horse, stitched together into a larger piece of experimental sonic weirdness. It probably shouldn't come as any surprise that Thurston Moore of Sonic Youth helped to inspire the experiment, and by and large it's actually sort of interesting—much more than, say, Elvis stage banter. But the album was a companion piece to the double-disc Weld, which contained live Crazy Horse performances of songs throughout Young's career. That album is actually pretty spectacular, capturing the band at their grungiest in the '90s. This, however, is an art piece, one that we'll just say isn't for everyone.
---
Lauryn Hill – MTV Unplugged 2.0
(2001; Columbia)
Lauryn Hill technically only recorded one studio album in her career, The Miseducation of Lauryn Hill. It was rightly heralded as a masterpiece. Its follow-up, a baffling performance on MTV Unplugged later released as a double-album, was not. It's fascinating though. Part of the initial criticism of the album is that her voice isn't in top form, raspy supposedly because of a prior late night spent jamming. The other reason that this wasn't received as well as her debut was that it felt like something inside Hill had broken. A lot of the album is banter about how she's not willing to play by the system's rules, that she's made a "miraculous" change to her life, along with declarations such as "Every single one of these songs is about me first." It feels intimate to the point of discomfort, like Hill's telling the audience things they're not ready to hear. Songs often feel loose to the point of being unfinished, and the fact that the entire thing is released essentially unedited does a disservice to some of the stronger tracks. Since this recording, her live performances have been inconsistent, if they happen at all, and even her hits are treated to her penchant for unpredictability 20 years after the fact.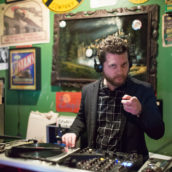 Jeff Terich
Jeff Terich is the founder and editor of Treble. He's been writing about music for 20 years and has been published at American Songwriter, Bandcamp Daily, Reverb, Spin, Stereogum, uDiscoverMusic, VinylMePlease and some others that he's forgetting right now. He's still not tired of it.