10 Excessively Over-Covered Songs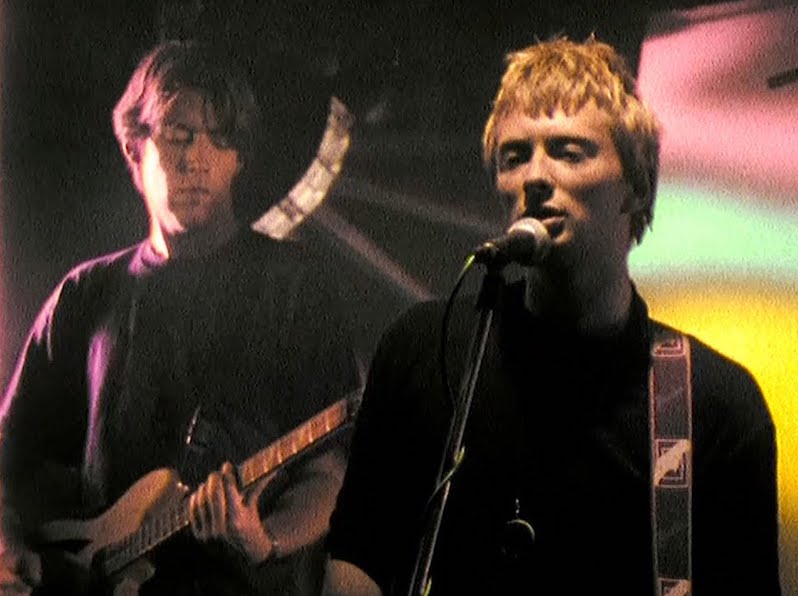 Everybody likes covers — they're the slice of cheesecake that unexpectedly shows up after a rich setlist, or a complimentary shot just when you're starting to feel a nice buzz. But like any other indulgence, there's a limit to how much of a particular cover you can take before it loses its appeal, or worse — makes you queasy. There are a lot of songs that have basically become standards, for lack of a better distinction, and that's not always for the best. After you hear an American Idol contestant overdo it on "Signed, Sealed, Delivered I'm Yours" or the cast of Glee revamp "Don't Stop Believin'"—again—you don't need to hear it again. So this week, we're offering a cautionary list of over-covered songs. They're the songs that have either been covered too many times, ruined on more than one occasion, or rendered impossible to enjoy by some combination of the two. We also offer our suggestions on who did it right and who didn't—not that we suggest anyone else try to do better.
---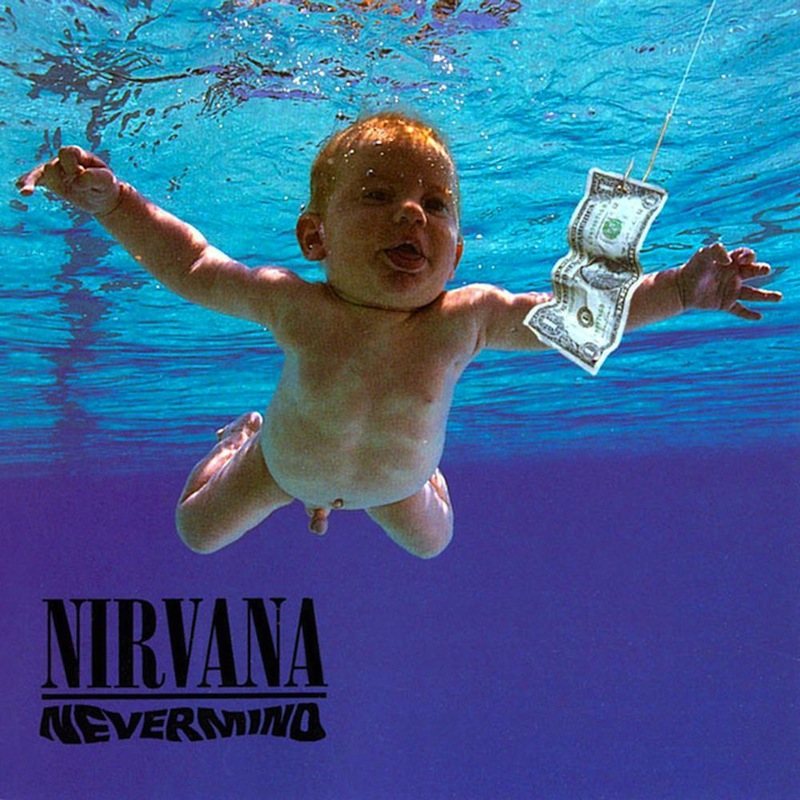 Nirvana – "Smells Like Teen Spirit"
from Nevermind
(1991; DGC)
I've gotten some friends' ire up in the past by suggesting that Nirvana's Nevermind can be put into radio retirement, but such is the price of ubiquity. When you're so successful that your music is inescapable, people will go out of their way to find that reprieve. And it doesn't help when every conceivable person within reach of a microphone will cover the song simply because they can. When Tori Amos did it, it was novel. When Miley Cyrus did it, not so much. But both the most interesting and the most cringe-worthy takes on the song have actually happened fairly recently. The best: Robert Glasper's one mic, one take version — a melancholy instrumental working of the song that puts it in a haunting context. The worst: Warped Tour also-rans Diamante who slather an otherwise boring version with teenage melodrama and auto-tune. But it's mostly the home-recorded ukulele versions of the song that make me think the band's copyright lawyer should start knocking on some doors. – Jeff Terich
---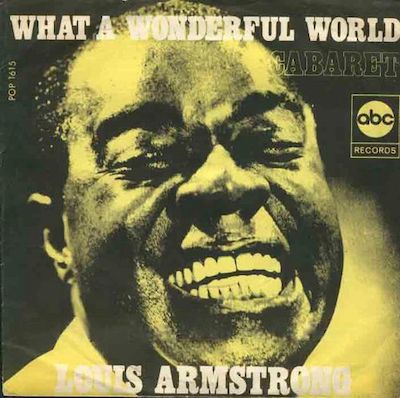 Bob Thiele and George David Weiss – "What a Wonderful World"
originally performed by Louis Armstrong (1967)
A paean to unabashed positivity and brotherhood, this is the rare song that works equally as well during our December holiday overload as it does when heard the rest of the year. Written by Thiele & Weiss in response to the racial and political strife of the 1960s, Louis Armstrong's original performance transformed it into a big band ballad that remains not just his signature song, but an American national treasure. Quite simply, no cover compares. Joey Ramone's 2002 version is a reasonable facsimile adding bouncy punk energy to the song's formula. However—and to some this might be heresy—I'd avoid at all costs Israel Kamakawiwo'ole's slack-key guitar version, famously blended into a medley with "Somewhere Over the Rainbow." You've heard it in too many commercials and movies to count, and most of you conveniently ignore the fact that Big Iz completely butchers every important lyric from both songs. The music's pleasant enough, but who's bright idea was it to actually commit this version to tape? – AB
---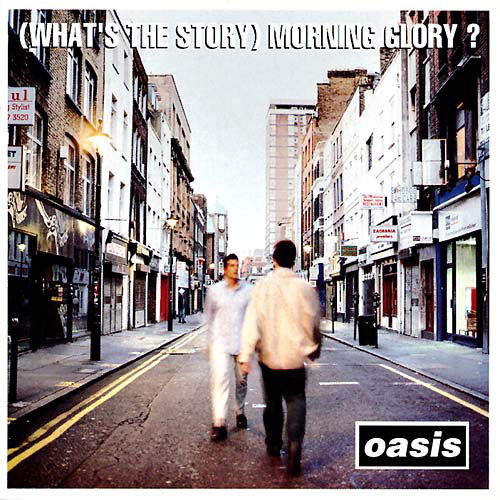 Oasis – "Wonderwall"
from (What's the Story) Morning Glory?
(1995; Creation)
"Wonderwall" works because the song itself, while on the verge of being cloying, is incredibly well executed. Oasis, along with other Britpop mainstays, were all about bringing classic pop-rock song structures into the modern day, and "Wonderwall" is a modern answer to the timeless feel of a track like "I Want to Hold Your Hand." It could have gone terribly, awfully wrong, but the Gallaghers & Co. instilled enough earnest soul, charisma, and talent into the track to make it a classic. The same can't be said for the majority of covers to crop up in the past twenty years. There are a lot of amateur covers out there that will send uncomfortable shivers up your spine, but nothing is worse than hearing highly-paid 'superstars' like One Direction sing along to the track like YouTube is just one big family campfire. I would rather loop Neil Cicierga's "Wndrwll" for a whole day than give 1D's version another spin. – AT Bossenger
---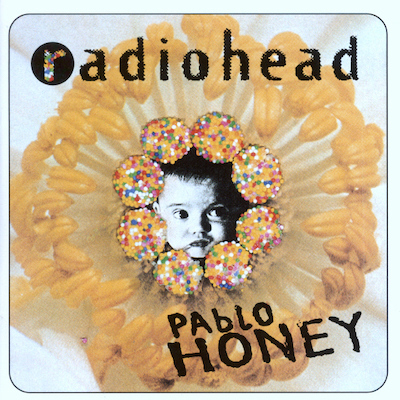 Radiohead – "Creep"
from Pablo Honey
(1993; Capitol)
Everybody's covered "Creep." Prince covered it. Moby covered it. Kelly Clarkson covered it. KoRN covered it. You covered it. I'm covering it right now just to prove a point, actually. And it makes sense as to why that is: 1. Everybody knows it, thereby making it a crowd pleaser; 2. It's far easier to cover than anything Radiohead did from Kid A on; and 3. It's not a bad little pop song, even if Radiohead themselves kind of hated it for a while. Here's what I'm having trouble figuring out, though — if Radiohead got tired of playing it, why didn't everyone else? The Daily Beast even published a list of supposedly "awesome" covers of the song, and just the thought of listening to it seven times makes me squirm. If there's one version that not only does the song justice, but actually makes it even more interesting, it's the eerie choral Scala & Kolacny Brothers version, as featured in The Social Network and subsequent parodies. But then there's the Amanda Palmer ukulele cover out there just to ruin it again, so I think it's safe to say we can just shut this down before we make it any worse. – Jeff Terich
---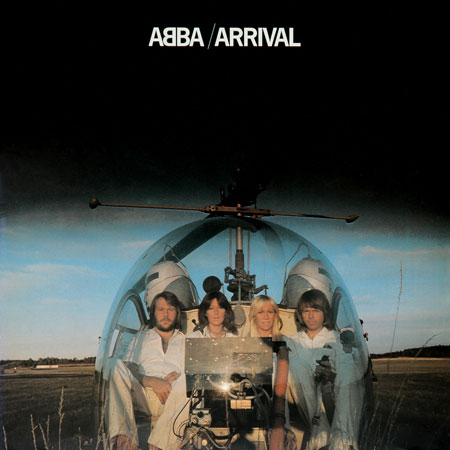 ABBA – "Dancing Queen"
from Arrival
(1976; Polar)
It's hard to improve on the pure pop perfection of ABBA's "Dancing Queen," and nearly every band that's covered it seems to wordlessly agree. Not a single artist of note has tried to cut the track in a way that veers too far from the straight-forward composition of Bjorn and Benny's masterpiece. The only version that comes close to doing anything interesting with it—beside the slightly distinct interpretation by Sixpence None the Richer from the Dick soundtrack—is the Irish folk rendition by Luka Bloom. Incidentally, this is also right up there as one of the best cover versions. Worst? A*Teens' interpretation (and I apply that term loosely), which is, drab and stylistically so similar to every other "Dancing Queen" cover that, rather than get up and dance, we slip into a burned out trance and yawn. Because guess what? If we're going with a straight up version of "Dancing Queen," we'll be slipping the vinyl out of its Arrival jacket. No one does Agnetha and Anni-Frid like, well, like Agnetha and Anni-Frid. – Nicole Grotepas
---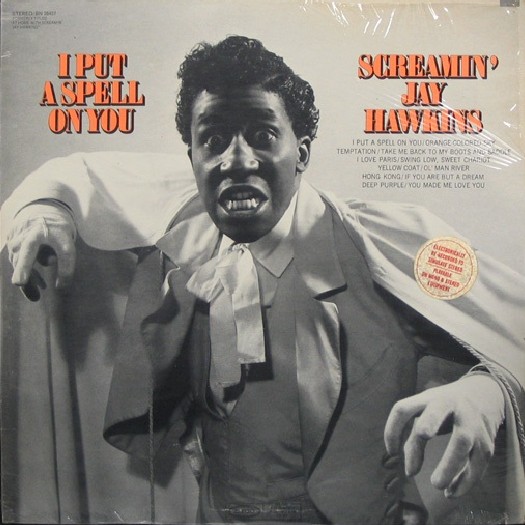 Screamin' Jay Hawkins – "I Put a Spell On You"
from I Put a Spell On You
(1958; Epic)
A booze-fueled take on what was meant to be a love song, this 1956 single pretty much launched genres like psychobilly and shock rock as well as the creepy re-imaging of Hawkins that came along with it. That helps make the track a Halloween staple in addition to a year-round favorite, but it's never played without gritting one's teeth through its overwrought sound. It's no surprise that subsequent players of the song most often embraced the emotional extremes of fear or seduction, its new and original wrappers, respectively. On the softer side of things, we can most highly recommend Nina Simone's slinky 1965 version filled with strings and saxophone. But among the sinister, less forgiving takes on "Spell," the toughest one to tolerate may be from Diamanda Galás. It's not that her 1992 cover is bad per se, but her multi-octave and often screamed delivery is an acquired taste. She transforms the feel of the song from its merely tortured and desperate origins to something downright bloodcurdling. – Adam Blyweiss
---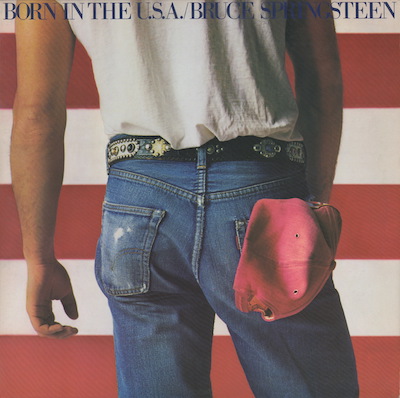 Bruce Springsteen – "I'm on Fire"
from Born In the USA
(1984; Columbia)
If you've made it this far, one thing that you've probably noticed is that certain songs by certain artists tend to be disproportionately covered in context of their entire catalog. Take Bruce Springsteen, for example. The man has hundreds of songs—maybe even thousands—and yet nobody bothers to learn how to play any of them, save for "I'm on Fire." Admittedly, it's a fantastic song, which is kind of what makes the ubiquity of its covers so upsetting. For instance, if dozens of mediocre bands decided to ruin "Glory Days" instead, that wouldn't bother me as much. But instead they pick this one. And to be fair, a lot of the time it works, as it did when Chromatics or Electrelane each covered it. A lot of the time, it's barely worth mentioning, like John Mayer's far-too-safe cover. That being said, the song is remarkably close to being impossible to ruin, and most of the covers are actually pretty solid, though the absolute best is a two-way tie: Bat for Lashes turns it into a gothic ballad, while Johnny Cash more or less proves that it's a Johnny Cash song at heart. Hearing Passenger sing it, though, makes me rethink that theory; no matter what that dude sings, it comes out the musical equivalent of a schmaltzsploitation novel. – Jeff Terich
---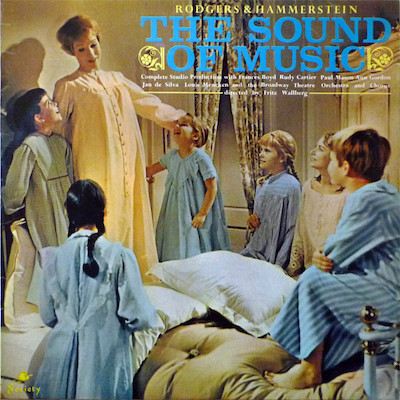 Richard Rodgers and Oscar Hammerstein II – "My Favorite Things"
from The Sound of Music
(1959; Columbia Masterworks)
This centerpiece song of Rodgers & Hammerstein's The Sound of Music—another general favorite adopted into Christmas canon for its winter imagery—was first put on wax in 1959, featuring Mary Martin and Patricia Neway from the original Broadway cast. Julie Andrews' definitive film performance came in 1965, just one entry in a list of maybe 40 officially recorded versions I could track down, mostly by vocalists staying relatively faithful to the source. That tends to get a little boring, so I have to admit that my favorite version is the one that lent its name to John Coltrane's first album featuring him on soprano sax in 1961. On an album of just four standards it's the longest and most euphoric workout, and was even edited down to a somewhat successful radio single. Also not boring but infinitely less refined is Borgore's 2010 version. You read that right: a dubstep producer put his own bass-drop twist on whiskers on kittens, and with syrupy female vocalists singing rewritten lyrics implying "my favorite things" are now the toys of excess instead of simple pleasures, the results are about as brash and classless as you might think. – Adam Blyweiss
---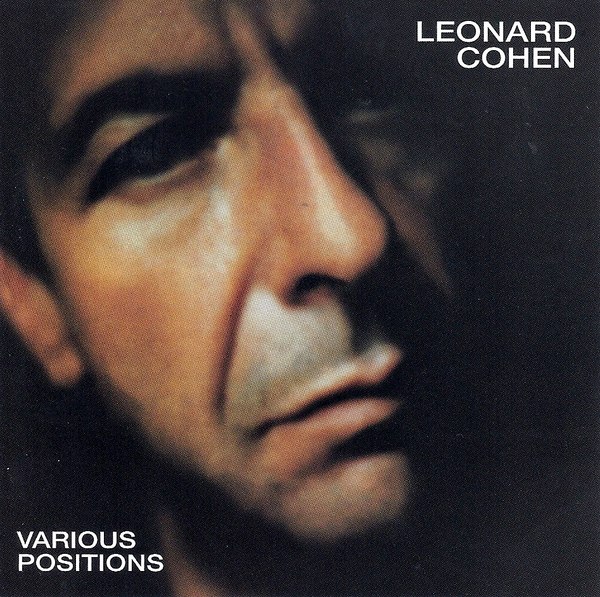 Leonard Cohen – "Hallelujah"
from Various Positions
(1984; CBS)
This song is more or less the reason that this listicle exists; Alan Licht wrote a book about the song, called The Holy or the Broken, which came about in part because of its ubiquity. And that ubiquity isn't because of its author; no disrespect to Leonard Cohen, but when Jeff Buckley released Grace in 1994, he claimed rightful ownership of its definitive version. Buckley's cover of "Hallelujah" is almost the opposite of Cohen's — it's stripped down in arrangement, but overflowing with emotion and soul. It's possibly one of the 10 best cover songs ever recorded. The problem is that everyone else decided to give it a shot. Rufus Wainwright and John Cale did just fine, of course. But after that — yowza. In case you thought seeing it on The Voice Kids in Germany was bad, then listen to preppie boy band viral video dorkuses AJR smother it in awful. This thing's gotten out of control—it's well past time we just leave it alone. – Jeff Terich
---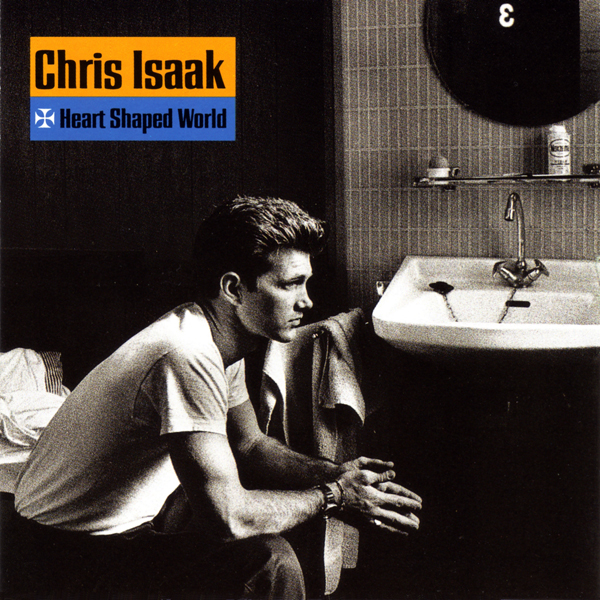 Chris Isaak – "Wicked Game"
from Heart Shaped World
(1989; Reprise)
Chris Isaak's "Wicked Game," at least in its original form, is a kind of timeless curiosity—a darkly sexy ballad at once evoking the early rock 'n' roll of Roy Orbison and the surrealist Americana of David Lynch circa Twin Peaks. In hindsight, it seems kind of strange that this early rock 'n' roll noir could have been a hit in the late '80s. But now it's practically inescapable, thanks to what WhoSampled counts as more than 80 covers. Some of them are unnecessary (Mac DeMarco). Some of them are tedious (Phillip Phillips, countless also-ran synth-pop groups). And some of them are just plain WTF (Stone Sour, Three Days Grace). The lure of being able to cover a great song is undeniable, as we see with "Wicked Game," but the frequently disastrous results show that just because you can doesn't mean you should. – Jeff Terich
---
Support our Site—Subscribe to Our Patreon: Become one of our monthly patrons and help support an independent media resource while gaining access to exclusive content, shirts, playlists, mixtapes and more.