10 Essential Edinburgh Albums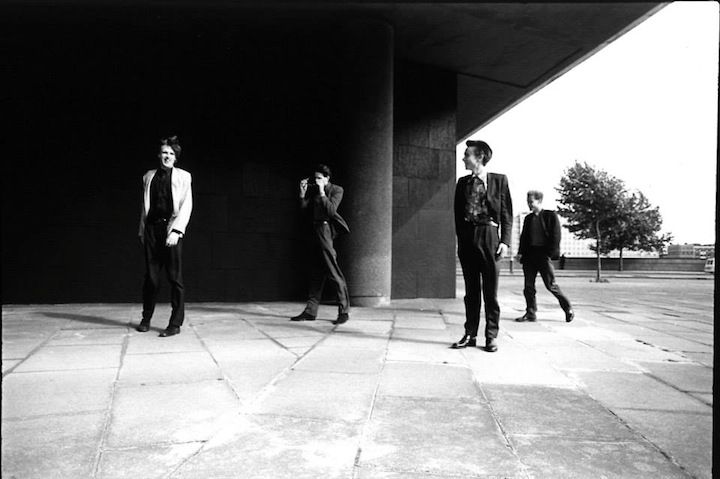 Welcome back to the Treble World Tour, a series of Top 10s covering albums that best represent certain locations—cities, states, territories, even entire nations. We consider representative releases on three levels: they were made by artists from a place, they contain music about or inspired by the place, and/or they were made in that place. The next stop on our musical itinerary is fair Auld Reekie—that's "Old Smokey" to us, a most endearing nickname for the Scottish capital of Edinburgh. It's political season on this side of the pond, but our midterm election topics pale in comparison to the life- and map-altering stuff just considered in Scotland, where a vote on independence from the United Kingdom failed by a kinda close 55-45 margin. A crown city since the 12th century, Edinburgh was at the center of the logistics and the debate of the issue, piquing our interest to subsequently find its place in regional and international music scenes.
While there are plenty of aboriginal Scottish sounds to consider—pipes and fifes and horns and such—we're sticking with pop music in all of its forms here. To that end, Scotland's most significant contributions lay in New Wave and 21st century indie-rock. However, many of those artists come from cosmopolitan Glasgow and some of the nation's more remote coastal towns, and that's a survey we're saving for another day. Edinburgh's legacy is a bit harder to pin down, but only because of its narrowness. We can (mostly) define the capital in terms of extremes at the spectrum of sound: blistering punk and metal, as well as dreamy pop atmospheres. And if there is a nexus of musical activity to be found there, it may be at 15 Buckstone Gardens: the Palladium recording studio, birthplace of a clutch of songs and albums that helped define American college radio. So take in our list of 10 Essential Edinburgh Albums; hopefully they go down as smooth as your favorite dram of whisky.
---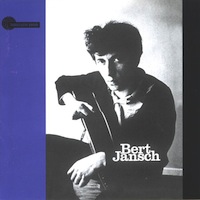 Bert Jansch – Bert Jansch
(1965; Transatlantic)
Singer/songwriter Bert Jansch has left a footprint in various corners of the British isles, having been born in Glasgow, and becoming established in the London folk-rock scene as a member of Pentangle in the late '60s and early '70s. He grew up in Edinburgh, however, and began playing music and meeting up with other like-minded musicians at local club The Howff. By the time he released his 1965 debut, he had already left the city, but it's close enough for horseshoes and hand grenades. For that matter, it's a rustic and raw product of Jansch's folk roots, driven by his dazzling finger-picking guitar style and gently powerful vocals. And yet while it's inspired by folk tradition, it's not necessarily of it, most of the songs here being original rather than public domain, and marked by Jansch's inimitable style. It's a haunting piece of work. – JT
---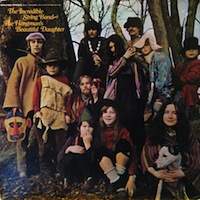 Incredible String Band – The Hangman's Beautiful Daughter
(1968; Elektra)
Long before the likes of Grizzly Bear or Fleet Foxes got their grubby little paws on a mandolin, Edinburgh's own Incredible String Band was sewing together traditional folk instrumentation with strands of psychedelic and progressive rock to form stunningly gorgeous narratives. The core duo of Mike Heron and Robin Williamson formed a unique partnership. The two didn't get along well as co-writers, opting instead to write their own distinct pieces with each writer's songs subject to amendments and arrangements by the other. The result, on The Hangman's Beautiful Daughter, is a series of tunes that feel as much a product of classical folk composition as they resemble late sixties pop songs. It's a whimsical, minimalist affair, a collection of sprawling acoustic ballads wrapped in mystic layers of voice, harps, flutes and whistles. – ATB
---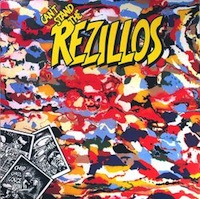 The Rezillos – Can't Stand the Rezillos
(1978; Sire)
In the span of two years this quintet progressed from formation out of Edinburgh College of Art to constant gigging, then to their first few 7-inch singles, and ultimately a deal with Sire Records. The Rezillos were enamored with Sire because they handled bands like Talking Heads and held the keys to New York's then-new Power Station studio. Their debut album assembled elements of 1950s and 1960s garage rock with a bouncy, carefree version of 1970s punk and glam's powerful chords and stories. John Callis' songwriting, the vocals of Fay Fite and Eugene Reynolds, and the whole band's fun crunch made an insistent listen of "Flying Saucer Attack," "(My Baby Does) Good Sculptures," even their Dave Clark Five and Gerry & the Pacemakers covers. Sadly, delays even in this relatively swift trip to the big time frustrated the band and sowed the seeds for a breakup, so this first studio LP would also be their last. Yet with their resurrection as The Revillos, Callis' success with The Human League, and renewed interest on the reunion circuit this century, The Rezillos' place in pop and punk history won't soon be lost. – AB
---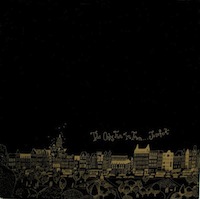 Josef K – The Only Fun in Town
(1981; Postcard)
The more abrasive, jittery cousins to Glasgow's Orange Juice, Josef K boasted some of the most peculiar jangle of the post-punk era. To hear "Fun 'n' Frenzy," the leadoff track on their sole album, The Only Fun In Town, is to get hypnotized by a dizzying swirl of riffs and buoyant rhythm. It's so nervy you almost can't dance to it — almost. But there's a great deal of funk between this Edinburgh band's scrapes and scratches, with songs like the propulsive "Revelation" and the paranoid disco of "The Angle" making The Only Fun In Town something like a Scottish equivalent to Gang of Four's Entertainment! It's not quite so incendiary, though; beneath the abrasion and touches of darkness is a band that sounds like they're having a bit of off-kilter fun. – JT
---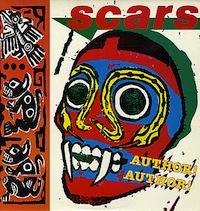 Scars – Author! Author!
(1981; Pre)
Treble's Man in Edinburgh, Tyler Parks, acted as a consultant during the creation of the list, ensuring the accuracy of our nominations and suggesting a few that we might have overlooked. One such important contribution is Scars' one and only — but utterly essential — album, Author! Author! Slightly similar in tone to their neighbors in Josef K, Scars leaned toward the darker side of post-punk, with a gothic sheen draped over some of the highlights, like leadoff track "Leave Me in Autumn" or the Cold War nuclear-launch-warning jam "Your Attention Please." It's dark stuff, but it's still fun stuff. The impending apocalypse never felt so much like the start of a party. – JT
---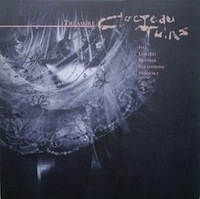 Cocteau Twins – Treasure
(1984; 4AD)
The story of this legendary, otherworldly band actually begins in Grangemouth, Scotland, a small town of 17,000. But it might as well have began on another planet; Treble's Tyler Parks remarked in our Top 200 Songs of the '80s that "few songs in the world that sound less like they were made by human beings on this planet" than the group's own "Lorelei," from their 1984 masterpiece Treasure. That's a fair point, particularly given that Cocteau Twins frontwoman Elisabeth Fraser has been credited with "The Voice of God." But Treasure was, in fact, created on earth, and recorded at least partly in Edinburgh's Palladium Studios, as little as it may seem like its shimmering, alien sonic treatments can be attributed to flesh and blood. That mystery is part of the romance behind Treasure, an album that uses shades of intrigue as a compelling device, be it on eerily baroque pieces like "Beatrix," or their own atmospheric séance on "Otterley." Terrestrial or not, Edinburgh is the place where I found my vinyl copy of Treasure, forever linked to the fair city Edinburgh in my mind. – JT
---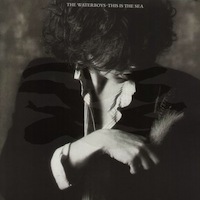 The Waterboys – This Is The Sea
(1985; Chrysalis)
The Waterboys are an interesting case of a band without a permanent home, or so it would seem. The group's members hail from Scotland, England and Ireland, and have lived in all three as well — not to mention leader Mike Scott's residence in New York in the early '90s. Yet Edinburgh is a sort of homebase for the group, whose name was taken from one of the more disturbing tracks on Lou Reed's Berlin. Pioneers of the "Big Music" sound of the '80s, The Waterboys combined rock, prog, soul and Celtic music into a breathtaking new creation, best displayed on their 1985 album This Is The Sea. Its standouts are many, though "The Whole of the Moon" is its best known song, an inspiring ode to some of the artists whose immeasurable talents Scott admired. Not that Scott himself should be discounted from that group, having penned a whole glorious batch of songs here, including the driving "Medicine Bow" and the gospel-inspired closer "This Is The Sea." – JT
---
Boards of Canada – Hi Scores
(1996/2014; Skam)
Brothers Michael Sandison and Marcus Eoin began their rise to obfuscated stardom in the early 1990s, with limited-run releases of cracked beats on their own Music70 label built out of their Hexagon Sun collective/studio in the Pentland Hills near Edinburgh. Yes, their name came from the documentary films they encountered in Alberta and Scotland, and many distinctive sounds from those productions would pepper their more famous albums. However, this six-song EP—their first set of music widely available to the public, released by Autechre's Sean Booth—presents atmospheres that are playfully warm and street-edgy in equal measure, with little trace of nostalgia. From the soft focus of "Hi Scores" to the prismatic 1980s R&B of "Nlogax" and the cinematic futurism of "June 9th," this little gem has much in common with (and the DNA of) master beatmakers ranging from DJ Shadow to Dam-Funk. Recently re-released on vinyl, it's the least "Canadian" of BoC's mainstream releases, a headphone trip for watching low-flying clouds or an afternoon's shepherding. – AB
---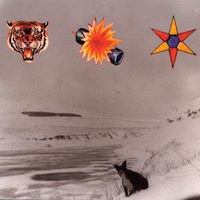 The Beta Band – The Three EPs
(1998; Regal)
When Radiohead and Oasis both give praise to a band, your best course of action is to give them a sincere and immediate listen. On their first three EPs, later compiled as one massive reissue, The Beta Band sounded eons ahead of their time, combining thought-provoking folk- and electronica-inspired grooves in a fusion that brings to mind Beck's more recent work a la Sea Change and Morning Phase. At the same time, instrumentals like "b + a" serve as obvious inspiration for the subdued, folktronica route that bands like Radiohead and Grandaddy would venture down throughout the following decade. From the mellow alt-country of "Dry The Rain" to the trippy, sprawling epic "Monolith" to the and the jazzy strut of "It's Over" and beyond, these 12 songs cover more groundbreaking territory that most bands pull off in their entire career. The Beta Band's time together was relatively short, but the contributions they made to world of music can't possibly be measured by time. – ATB
---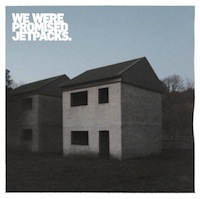 We Were Promised Jetpacks – These Four Walls
(2009; Fat Cat)
We Were Promised Jetpacks started life as a band in Glasgow, but quickly chose Edinburgh as their homebase. So it's fitting that their debut album These Four Walls focused so heavily on the themes of houses, homes, and belonging. Their ethereal indie rock landed in a strange groove — the songwriting style of post-punk combined with the otherworldly energy moody tone of many post-rock acts. Some moments are quick and warm ("Quiet Little Voices") while others are stretched and lonely ("Conductor"). Every second on this brilliant LP shows a band longing for the right place to call home; that place turned out to be Edinburgh. – ATB
You might also like: