Treble Roundtable : Waiting on You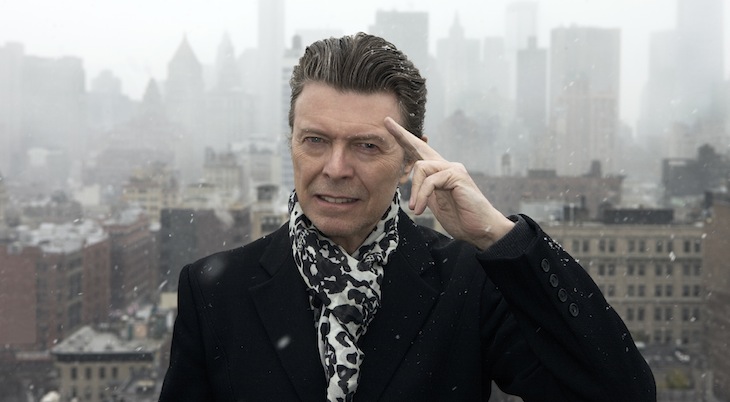 Welcome back to the roundtable, in which Treble's writers engage in a casual discussion on music, pop culture and our relation to both. Got a question for us? Feel free to send it over to [email protected] with the subject "Roundtable topic."
This week's topic: With some of our favorite artists finally making good on some long-promised projects in the works, it seemed like a good time to finally ask, What album or musical event are you still waiting for?
Adam Blyweiss: The Treble Top 10 we just assembled has a few of my fingerprints prominently on it, especially when discussing some of the acts for which we collectively hold out hope on reunions and tours. But absent a status as either painfully reclusive or just broken-up, there's one musician I really want to see get back out and play live one more time: David Bowie. Over the last few years I've been fortunate to see artists before they went away for good (Beastie Boys), others who should be knocking on death's door (Bob Dylan, Neil Young, Leonard Cohen), and still others who came back out of nowhere (Portishead, Neutral Milk Hotel). The Thin White Duke represents an overlap of all of these affinities, and The Next Day and Nothing Has Changed weren't released to, you know, damper interest in his work. With his impossibly deep catalog and 31 flavors of showmanship, seeing Bowie one time before either one of us dies is constantly at or near the top of my rock-show bucket list.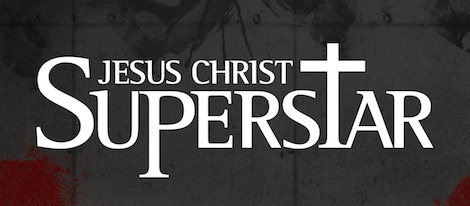 Chad Gorn: Despite that the attempt was made last year and it was an abject failure, I still think that a star-studded Jesus Christ Superstar, done correctly and respectfully, could succeed. The trouble with the recent tour was the names were too small and the venues too big. The title character was played by an unknown contest winner (by design), and aside from Johnny Rotten as King Herod, there was no draw, no good fit. The selection was varied to the point of excluding more fans than it included (if I like Incubus enough to see Brandon Boyd as Judas, then I probably don't like Destiny's Child enough to see Michelle Williams). However, I'm not sure if the voices and personalities exist in 2015 to pull this off. If this was 1992, I would have said start with Chris Cornell as Jesus and Ed Kowalczyk as Pilate, put it in 1,000-seat houses, and watch people go crazy for it. I suppose the American Idol alumni could be mined (Chris Daughtry? Constantine Mouralis? David Cook?), but as a fan, I would prefer a grittier, less polished cast, truer to the original studio album with Ian Gillan and Carl Anderson.
A.T. Bossenger: When it comes to expectations of artists I love, I'm relatively patient. As long as musicians I love are crafting art out there in the world, I'm satisfied. I mean I could say that I'm anxious for a new Fugazi record, or something of that sort, but the truth is that I'm happy as long as MacKaye, Picciotto, Lally and Canty are out there making art. And they are, so I'm all good.

But what does irk me is when artists don't break up but spend a majority of their time lounging around — not producing records or even touring very extensively. Lightning Bolt and Modest Mouse are both guilty of this, but are coming through early this year with new full lengths. But one band I'm still waiting on is Brand New. Since the release of The Devil and God Are Raging Inside Me, they have had a spotty track record, often claiming an album is "in the works" for year after year before finally presenting an LP. Starting last November, the New York band started up the grassroots promotion via their website, claiming that they are in the studio as we speak, but I'll believe it when I hear it.
Jordan James Michael: Do I even care if the next Tool album ever comes out at this point? I'd like to think that I stopped wondering a few years ago, but it's getting rehashed here because nine years seems like a really long break in the action for a band that didn't even announce an official hiatus. I'm not even close to a devoted Tool fan, but, in general, if a band is still together, especially one of such mainstream popularity like Tool, releasing studio albums on a consistent basis should be required — isn't making music your job? Every time I've run into a Tool fan since, say, 2011, the same topic is brought up: When is their fifth album going to be finished? It turns out to be a really short conversation. Apparently, Tool has been battling a never-ending lawsuit with its own insurance company for the past seven years that stemmed from a friend of guitarist Adam Jones who wanted credit for some artwork he provided. The case was set to go to trial this month after being postponed on previous occasions. In 2007, singer Maynard James Keenan started a wine venture in Arizona, which he has since ended his association with to have his own winery, so maybe those grapes have gotten to his head. Last October, Jones posted a photo of Tool in the studio on Instagram, and it was reported that a new album was "progressing rather nicely," but with all the talk that has gone on over the years, we cannot expect any Tool fan to lift a finger until there is physical evidence of new music.
Tool has released four full-length albums in 22 years for a whopping average of 5.5 years passed between each album. Whether or not Tool drops a new album in 2015, it would be interesting to find out how many fans have said, "Fuck it, I'm done waiting." At this point, Tool could win the Biggest Slackers In Rock award.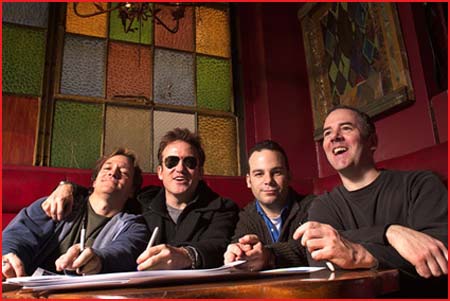 Jeff Terich: Two of the albums I've been waiting for most in the last 10 years have actually arrived in just the last two months: D'Angelo's Black Messiah and Sleater-Kinney's No Cities to Love. So, obviously that opens up some space on my list of most-wanted albums in the queue. As A.T. mentioned, I'd love another Fugazi album, but I doubt the likelihood of that happening. And at this point, any of the half-dozen or so projects involving MF DOOM that have been promised are probably not worth waiting for. But there's still one album I'm holding out hope for — the new album by The Wrens. It's been 11-plus years since the release of their outstanding record The Meadowlands, and after all that time, it's still not here. However, the band has been giving fans updates, announcing that they've signed to a label, and that the album is done (though that one came with some terrifying news about Charles Bissell's health, though it sounds like he's doing fine now). Eleven years is by no means any kind of record as far as intervals between albums go. And if the band says the album's done, then there's no reason for it not to be released, as far as I can tell. But I'm still not able to hear it, so in the meantime, I'm still waiting.
You might also like: