Searching high and low: 10 essential holy grails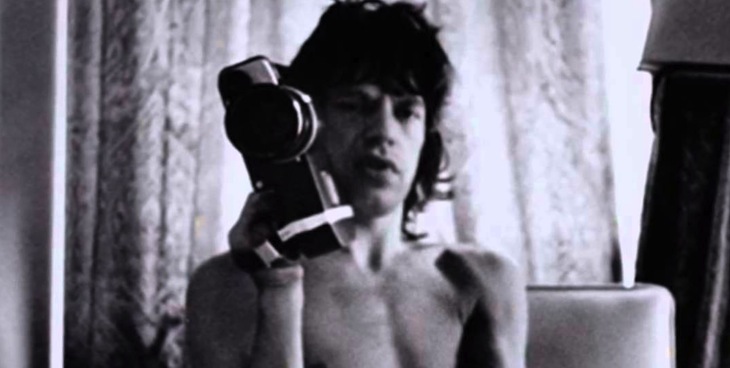 We live in an internet-powered age of tubes and torrents bringing us content from the farthest reaches of history and imagination. We use not just effective transportation but cables, satellites, and screens to reposition ourselves across great distances. Fifteen-plus years ago Foo Fighters told us, via album title, "There is nothing left to lose." It would be easy to instead suggest that the converse is true; with our enhanced abilities to try, and to look, there is nothing really left for us to find. As Treble's surveys of the musical landscape at the halfway point of the 2010s approached, we wondered aloud if we were experiencing not just discovery's democratization but its death.
Yet in 2014 alone we laid eyes on many a Snuffleupagus: Bob Dylan's Basement Tapes, music from David Bowie's Toy album, new D'Angelo songs, even Kate Bush concerts. That's a blistering rate of "old hotness," and we'd like to believe it heralds plenty of rare and hidden things still waiting for us. Or rather, we're waiting on the right combination of artistic momentum, ego placement, legal wrangling, opened vaults, and filthy lucre to bring these entertainments to the surface.
So we crossed our fingers and crisscrossed genre and medium, discussing the greatest lost, repressed, or unconsidered offerings that popular music might still have for us. We have 10 to suggest—tours and reunions, albums old and to come, and films of a certain age. There could easily be far more if we didn't recognize the existence of partial or reconfigured material (sorry, Prince), the potential for descent into self-parody (sorry, Guns 'n' Roses reunion), or the appeal to only niche audiences (sorry, hundreds of psych-rock acts). Let us know if we've chosen these Holy Grails wisely.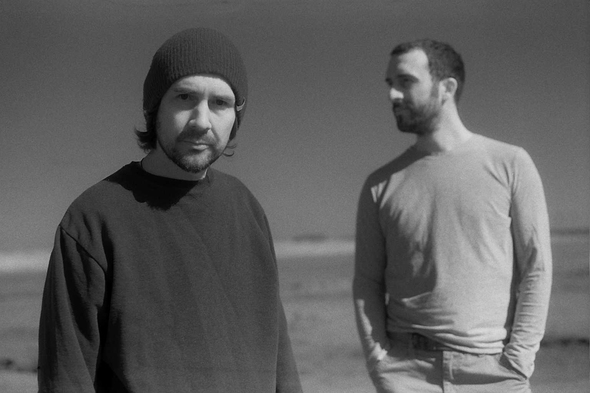 Boards of Canada on tour
Incalculably influential to the advancement of electronic music, the Sandison brothers of Scotland are approaching 20 years with Boards of Canada albums on shelves worldwide. And yet you can count on two hands (and maybe one foot, depending on your source) the number of times they've worked out their sad retro shimmer in front of a live audience. They've never played outside the UK, and haven't performed at all since an All Tomorrow's Parties festival in 2001. Absence makes the heart grow fonder, though, and BoC followers relentlessly scan for hints of the duo coming out of hiding. The 2013 comeback album Tomorrow's Harvest featured pre-release events reaching out to Japan and California; rare social media responses in its afterglow drove their fanbase into a speculative tizzy. Yet Boards of Canada remain anchored in Edinburgh, all mum's-the-word, their physical presence turning as ghostly as their music.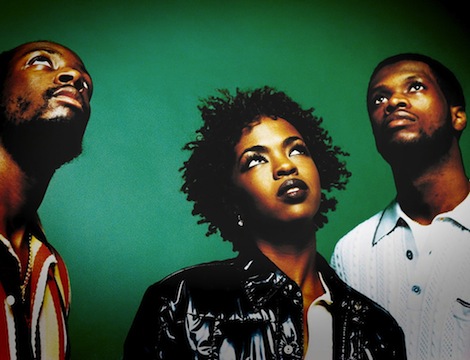 The Fugees' third album
There are plenty of rumors about material by all-star rap duos and other supergroups—your Biggie/Hova, your Beatnuts/Alkaholiks, your Ghostface/Doom. There are also enough shelved and oft-delayed releases, from Dr. Dre's Detox on down, to fill a subscription to XXL. But one of rap's biggest and longest-running mysteries remains: 'Sup, Fugees? The trio's 1996 LP The Score crushed competition through supple lyrical interplay and layers of island influence in both instrumentation and patois. Pras Michel, Wyclef Jean, and Lauryn Hill's popularity exploded, which led to solo efforts, then other interests, then a string of surprising personal failures. They reunited sporadically to play live and release singles until 2007, when Pras and 'Clef said Hill was becoming impossible to handle. Wu-Tang Clan perfected a cyclical formula of publicity: make music on album or tour, disappear, talk smack about each other, reappear, repeat. It feels like The Fugees are in the same loop, they're just not at the reappearing stage yet and nobody knows when they'll get there.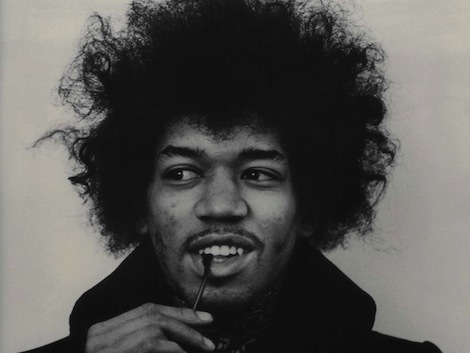 Jimi Hendrix, Black Gold
Treble isn't the first site to put out a wishlist of music to retrieve from history's memory hole. Other surveys we researched repeatedly suggested lost output from monsters of rock like The Who, Neil Young, and Pink Floyd. However, these often included the caveat that some so-called unreleased work ended up available for mass consumption anyway by being re-recorded or placed in other contexts. If there's a star with a truly classic album still waiting in the archives, it may very well be Jimi Hendrix. Sixteen acoustic recordings from 1970 formed a pseudo-autobiography casting Hendrix as a sci-fi hero named Black Gold. Hendrix gave tapes of that work to his Experience drummer Mitch Mitchell, but Hendrix died soon after and Mitchell forgot about them. Somehow the tapes were found and made their way to the Hendrix estate: The track "Suddenly November Morning" appeared on a 2010 anthology, and a promise was made to release the whole album this decade. We can't wait to hear what Jimi sounds like beating Bowie and Ziggy Stardust to the punch.
Reissuing Kraftwerk's early works
Don't let the title fool you. The Catalogue, the collection of eight albums remastered and repackaged in 2009, is not the entire story of German electro pioneers Kraftwerk. Before they started their trip into legend on Autobahn in 1974, founders Ralf Hütter and Florian Schneider were in a group called Organisation. After that crew released Tone Float in 1969, Hütter and Schneider created Kraftwerk and worked with a rotating cast of musicians. Kraftwerk (1970) and Kraftwerk 2 (1972) each built on Tone Float's foundation: All three albums held early and pure Can- or Neu!-style Krautrock, alternating between thick, jammy numbers and gauzy, airy ambience. Influenced by their 1972 tour as a duo with drum machines, it was Kraftwerk's 1973 album Ralf und Florian that had the first hints of techno-pop that would define decades and genres to come. Hütter went on the record almost a decade ago suggesting nice reissues could be constructed, but The Catalogue came and went with no further progress on that front. You can track down FLAC files ripped from the original vinyl, but these four chapters of musical history deserve better than just grey-market distro.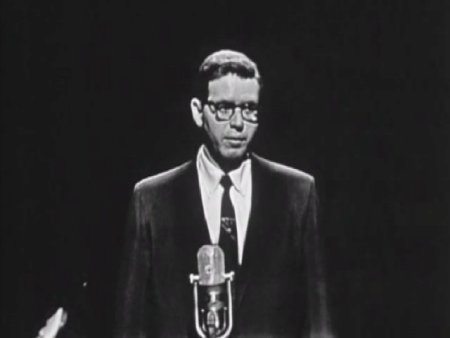 The Pied Piper of Cleveland
The oldest item on our scavenger hunt, the title of this documentary refers to Bill Randle, a Cleveland disc jockey who was a contemporary/competitor of the great Alan Freed. Randle was the producer and star of the film, a "day in the life" piece that followed him among performances of nascent rock 'n' roll in 1955. It's the kind of historical narrative that makes you understand why The Rock and Roll Hall of Fame was placed in The Forest City, with high schools and dance halls packed to watch the likes of Bill Haley and His Comets, LaVern Baker, Pat Boone, and the first screen appearance of Elvis Presley. Well, it's supposed to be that kind of document, because despite various acknowledgements of its existence the film is slowly fading from memory if not from reality as a whole. Maybe it was shown once in Cleveland. Maybe it was cut down to a 20-minute short. Maybe excerpts were shown on TV. Maybe Universal has the negatives. Maybe the rights have been tied up in red tape for 60 years. And maybe, just maybe, it's all a rumor.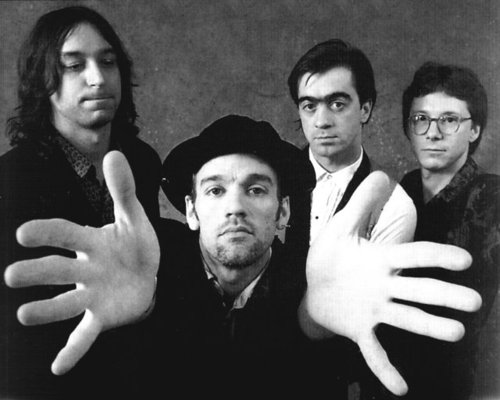 R.E.M., Tyrone's O.C. 1981/So Much Younger Then
While Michael Stipe established the visual and brand identity of the band he fronted, guitarist Peter Buck became the unofficial historian and documentarian for R.E.M. Not only was Buck the guy who wrote liner notes to give context to some of the band's recent compilations, over time he built a large collection of their bootleg recordings. Live music has been a centerpiece of R.E.M.'s later catalog, especially reissues and DVDs, but the band and the fans can only mine this songwriting library for so long before getting tiresome. One particular show recording from early in their career—a 1981 date at the Athens, Georgia club Tyrone's O.C.—might be R.E.M.'s final frontier. If Buck and the band could track down and clean up the source in the same manner as their reissue bonus material, at a minimum they should collect this setlist's songs featured on the bootleg So Much Younger Then: 15 tracks that, with the exception of "All the Right Friends," exist virtually nowhere else in the R.E.M. discography.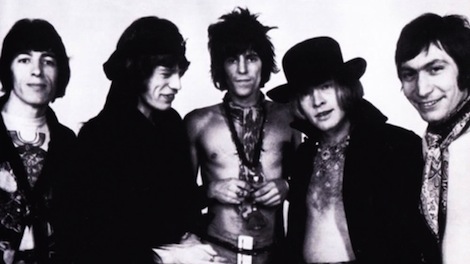 The Rolling Stones' Cocksucker Blues
If The Pied Piper of Cleveland has the most patina, Cocksucker Blues is surely stained with something else entirely. This infamous bit of observational cinema found The Rolling Stones giving photographer Robert Frank an all-access pass during their 1972 tour in support of Exile on Main Street. His footage covered rock star life on the road from the inane (room service tribulations, music production shop talk) to the insane (graphic depictions of sex and drugs). The Stones decided it cast them in a wholly different unflattering light than Altamont had done three years prior, and they shut down its release. Although it maintains a bootlegged presence online, the rarely allowed public screenings of the film are the best way to experience some blistering stage performances. However, Frank must be in attendance, and the dude just turned 90. With 70 the average age of a Rolling Stone, is there still time for all parties to reach détente or will Cocksucker Blues effectively die when they do?
Bruce Springsteen, Electric Nebraska
Bruce Springsteen's classic 1980 album Nebraska works at least in part because it's just him and a guitar spending a dreary day on a portable 4-track recorder. But what many people lose in the isolated haze of Midwestern criminality and the grime of "Atlantic City" is that the released music was initially a set of demos for an album Bruce was to record with The E Street Band. And record it they did, yet Springsteen and his studio hands kept coming back to the acoustic originals, feeling they were more powerful. Those became Nebraska, and that's the end of the story. Well… except E Street drummer Max Weinberg said in an interview that he thought the electric versions were pretty damn good, and he claims other E Streeters agreed. Bootlegs suggest the full band tapes were only shelved, and while Bruce has stuck to his guns he's also spent the last few years exploring the past with reissues, compilations, and live albums. It's not likely he'd OK putting Electric Nebraska out there, but it's also not impossible.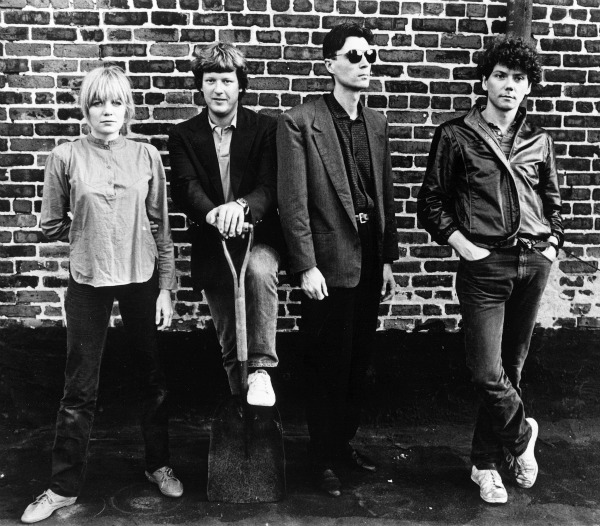 Talking Heads reunion
"Duuude, you spelled 'The Smiths' wrong." Here's the thing, though: Morrissey, Marr, and company have litigated and badmouthed each other into dust, and at this point in his solo career Morrissey's battling too many health issues and public opinion backlashes. What's beyond a Holy Grail? "Unattainable," probably. So let's consider some other post-punk masters where a reunion might be slightly more plausible, far more stylish, and just as beloved. Every Talking Head not named David Byrne was, at last check, on board with the idea. Chris Frantz, Tina Weymouth, and Jerry Harrison even recorded and toured without him in the mid-1990s as The Heads. Yes, there's a bit of post-breakup bad blood, and Byrne claims to not need the money a legacy tour might bring. But he's also the type of guy to embrace art for art's sake, and Talking Heads have at least played together since their final recording (at their 2002 Rock Hall induction). So we could still see this happening even just, ahem, once in a lifetime.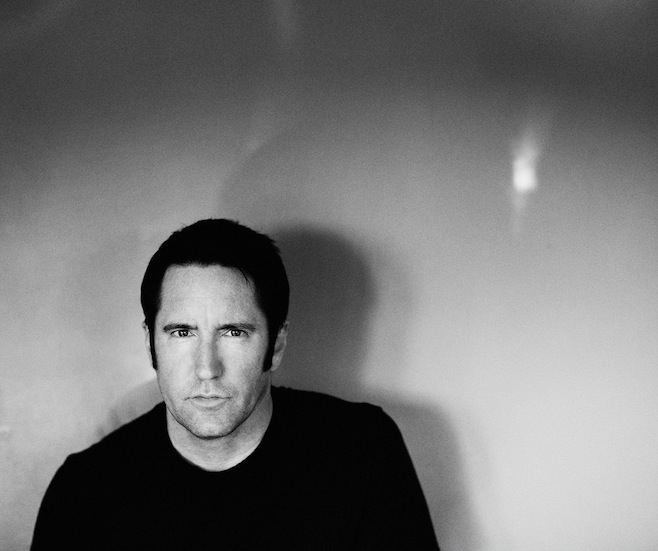 Tapeworm music
The legacy of industrial music collaborations in the style of the Wax Trax! label and the supergroup Pigface informed the creation of the Tapeworm project. In 1995 Trent Reznor started to work with members of his live band on new compositions outside the lines of Nine Inch Nails, and for a decade expanded and shifted contributions from other cult favorites of dark music. Eventually Maynard James Keenan (Tool, A Perfect Circle, Puscifer) joined him at the center of the maelstrom. Look, Alan Moulder has a bunch of demos! See, Danny Lohner's ready to mix an album! Hey, here's a website with pictures from the studio! Then Reznor realizes it's 2004 and can't keep Tapeworm alive with no actual music released. Every important player was just a bit too busy, every one of their labels a bit too demanding, excuses, excuses, excuses. Yet Reznor's notorious for releasing content (a.) for his fans to decide what to do with and (b.) flying in the face of music business norms. Now, he may not have been pleased with how Tapeworm turned out, but this is one instance where if actual music from that group showed up as just a torrent, we'd take it.
You might also like: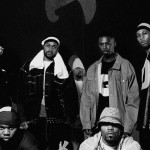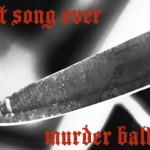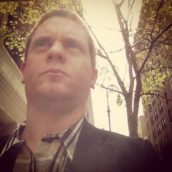 Adam Blyweiss
Adam Blyweiss is associate editor of Treble. A graphic designer and design teacher by trade, Adam has written about music since his 1990s college days and been published at MXDWN and e|i magazine. Based in Philadelphia, Adam has also DJ'd for terrestrial and streaming radio from WXPN and WKDU.