Lupe Fiasco : Tetsuo & Youth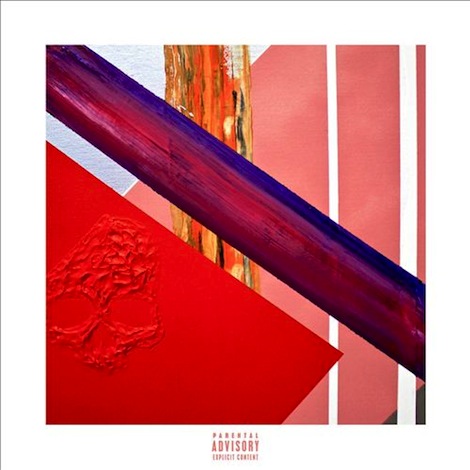 In a sense, I feel bad for Lupe Fiasco. Of course much of the chagrin lobbed his way is his own doing but his shoddy ethos, belies Fiasco's prowess. When Lupe Fiasco first emerged he was an icon in the era of rap's crumbling alpha male, fulminating normalized misogyny and shamelessly professing love for anime and his far-from-perfect skateboarding hobby. On "Touch the Sky" Lupe introduced himself as Kanye's likable geek ally. His unabashed beta mentality was new territory for rap. The problems for Lupe came because of the aforementioned prerequisite mythology that must accompany a rapper. With the exception of maybe the very best freestyle artists whose entire essence is solely built on their ability to extemporaneously create rhyming flows, rapper's origins, slang, mannerisms and so on must be known and approved by their consumers. Not to necessarily undermine their skills but this dynamic is why buying a Danny Brown album is supposed to be like buying an artifact from a skilled drug addict or buying a Talib Kweli record is meant to feel akin to buying a brick on the road to social justice.
Lupe Fiasco has been intelligent (and articulate about his intelligence) since his inception and was a viable voice when rap began to become more egalitarian to new perspectives. However, Lupe's criticisms of rap culture and society have grown rancid with his peers, like the voice of that one student in your class who makes you wince because they raise their hand like clockwork and seem to only want to show the teacher all of the big words that they know and to delegitimize anything else others may have to say. Freddie Gibbs, Azaelia Banks and Chief Keef have all taken jabs at what they seem to perceive as self-righteous snide. Right or wrong, the perception of Lupe Fiasco has gone from a refreshing voice of optimism to rap's arrogant libertarian. Tetsuo & Youth should have been Fiasco's chance to thoroughly back up his calls for more responsibility and to rebuke claims of being "soft" and traitorous.
Because Fiasco is a known anime-fan, I was surprised and disappointed to learn that his new album Tetsuo & Youth is not a reference to the antagonist from the anime-classic Akira. Similar to his ethos, much of Lupe's latest effort begins promising but Tetsuo & Youth's direction eventually fumbles. Nonetheless, Lupe never ceases to make it look easy. Without question his ability to capitulate his voice and send his storms of syllables gliding make tracks like "Mural" enticing insofar as Lupe showcasing his lyrical batting practice. "Dots and Lines" is classically nerdy Lupe: a comparison between the object of Fiasco's affection and a perfectly solved mathematical equation. Even the production on "No Scratches," which sounds like the soundtrack to a late-night adult movie on Cinemax, provides Fiasco plenty of space to demonstrate his candor.
However, these complete creations are unfortunately the exception on Tetsuo & Youth. Lackluster structure and inconsistency in production pull the unity of the album down. "Chopper," a posse cut that's simultaneously a celebration and commentary on guns, has roughly seven verses without cohesion and feels contrived. Meanwhile, "Adoration of the Magi" is unnecessarily long and finds Lupe sounding noticeably fatigued.
Tetsuo & Youth lacks some sort of unifying factor. While Lupe is easily one of rap's truly talented wordsmiths, the mythology is missing. Lupe feels off. As an assertive figure who, presumably, wants to alter his culture's zeitgeist, it's reasonable to expect his album have an underlying passionate manifesto laying out his perceptions with romanticized lyrical dexterity. However, sans a few standouts, the Chicago-born rapper's latest effort wobbles and feels like an aggregate of b-sides. Tetsuo & Youth lacks the humbleness of Food and Liquor, the charming awkwardness of The Cool or the romantic simplicity of Lasers. And as good as he is, the record's purpose in the galaxy of rap just doesn't do enough to fend of Lupe's many opponents.
Similar Albums:


Talib Kweli – The Beautiful Struggle


Atmosphere – Southsiders


Lupe Fiasco – Lasers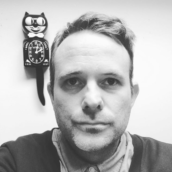 Paul Glanting
If a meteor was just hours away, Paul Glanting would recall that he has been in a Lil Wayne music video and has a 4.7 (out of 5) on Rate My Professor. He is at work on his first novel, Adjunct Megafauna.