Treble Roundtable: Breaking up with the band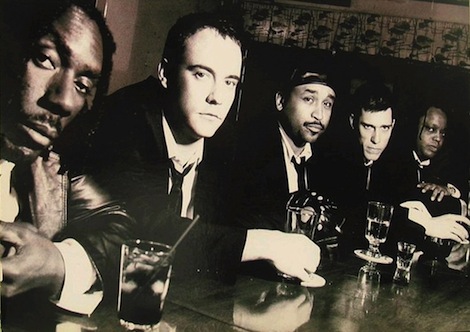 Welcome back to the roundtable, in which Treble's writers engage in a casual discussion on music, pop culture and our relation to both. Got a question for us? Feel free to send it over to [email protected] with the subject "Roundtable topic."
This week's topic: Now that Valentine's Day is over, and the romance has worn off, it's time to face the harsh reality of the situation — What band or artist did you have to break up with?
Nicole Grotepas: During college I was super into the Dave Matthews Band, not because I typically like jam bands, but because it was accessible for me — more so than Phish and Widespread Panic, although I liked them as well. Before These Crowded Streets and Crash were out and both albums were full of tracks that I considered genius, like "Pig," "Spoon," "Don't Drink the Water" and "#41." Oh and "Say Goodbye," and "Crush," and OK, so those albums don't have a bad song on them. That was what was so magical about DMB for me. But then . . . I met a guy. It's always about a guy, right? Or a girl. Either way. For us, we had Dave in common. This was during my days working in an indie music store, so I was getting into cool, hip indie shit like Elliott Smith and Death Cab and Destroyer, but I still liked Dave even though DMB was full of mass appeal. During our tenure, this boyfriend went to a DMB concert without me, because he'd gotten the tickets before we met (supposedly). He went with his best bro, because you know, what guy wouldn't do that, like, when they have a girlfriend? Bros before hos, right? But hey, I overlooked it because I was in "love" and whatever. Anyway, while we were dating, Dave came to Utah again. Boyfriend buys tickets for us to go together. So romantic. BUT THEN, he breaks up with me like a week before the concert. The night of the show, I knew he was there without me. Someone else was in my place (again). The breakup was this horrible, terrible ordeal that dragged out forever. I've never dealt with such a painful separation, ever. So, even though I don't really blame Dave, to this day the magic is gone. I can't listen to his music without all the references to that ex-boyfriend popping up. It's a guilt by association thing. I can't endure DMB because I still loathe that ex-boyfriend. We broke up when that ex ditched me.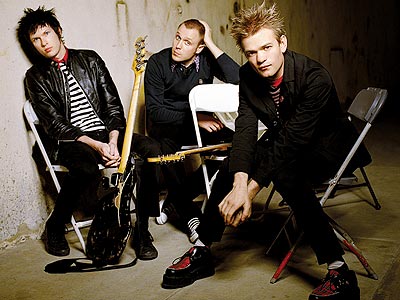 A.T. Bossenger: I've had a lot of musical heartbreak in my time, but the most notable break-up in my youth was with Sum-41. For a short while (when I was 13) their punk energy and 'rebellious' Sk8er Boi attitude was alluring. But then I realized they were just really angry at their parents, and pretty immature and had to call it quits. It was them, not me. Not long after, I was forming an overwhelming crush on the Sex Pistols, so I guess it all turned out for the best.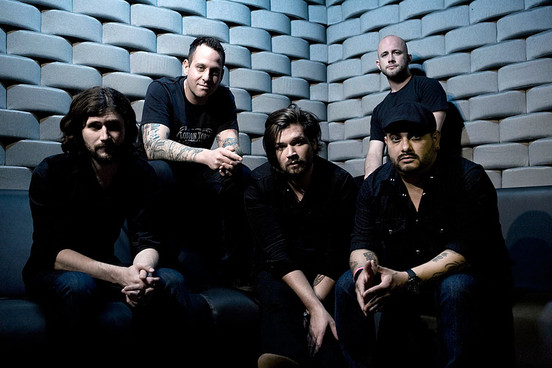 Jordan James Michael: My break up with Taking Back Sunday ended (a little violently) on an unreasonably cool, late August evening in 2009 at Saratoga Performing Arts Center. Hoards of emo and alternative rock fans flocked to the large outdoor amphitheatre to see a stacked bill of Blink-182, Weezer, and an uninspired Taking Back Sunday. A huge portion of concertgoers came to witness Blink-182, so when the band cancelled their headlining set due to the untimely death of friend Adam "DJ AM" Goldstein, it made for an angst-filled night complete with 10-dollar beers. Lucky for my friends and I, we were able to smuggle in some Magic Hat bottles (more on one particular empty bottle later) which successfully got us to half-past drunk, though that didn't improve the show. Looking back, I was there to watch Weezer, which became the headliner by default. Rivers Cuomo & Co. played an excellent set in matching jumpsuits, and Cuomo did this awesome act of becoming a one-man band; he went from instrument to instrument and put each part on a loop, completing an entire song. Taking Back Sunday was an atrocity. The band lacked energy and was out of tune. Maybe they were bummed about Blink-182's cancellation, too. Taking Back Sunday was probably washed up by their second album, and this was the tour for their fourth. Debut album Tell All Your Friends was a seminal emo release, no doubt, and that's why I still held out hope for the band. But, deep down, I thought the band was total rubbish, and that set was confirmation. While waiting for Weezer, we saw TBS's vocalist, Adam Lazzara pass by, and I decided to give him a piece of my mind by yelling "your set fucking sucked" through a sea of people. I'm not positive if he heard me, but the empty Magic Hat bottle that flew from my hand might have found him.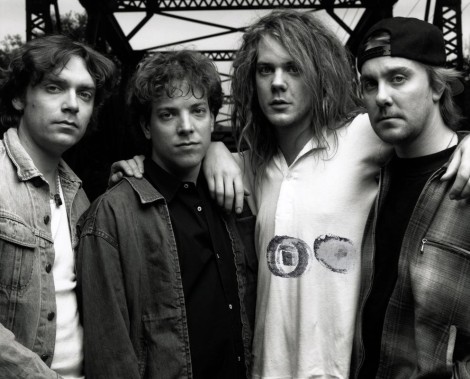 Paul Pearson: I had to call it off with Soul Asylum at one point. It was never anything serious. I just got excited one time seeing them open up for Bob Mould. I think it was Bob Mould. They were like me, reckless, energetic, sarcastic. Next thing I knew they'd gone all Mellencamp on me and we just became incompatible. They were a rebound anyway. I forget who from. The '90s were a cruel blur. Anyway, I've been in a committed relationship with Superchunk for 10 years and we're very happy together.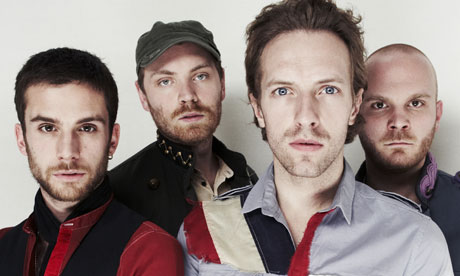 Jeff Terich: Like just about everyone else, back in 2000 I found myself charmed by an enchanting and catchy single called "Yellow," by a young, fresh-faced band called Coldplay. It had a sweet innocence about it that seemed curiously refreshing, and yet the band had a '90s-era British art-rock sound that recalled the likes of U2 circa Achtung Baby, or Radiohead in their The Bends years. (And maybe a little of early solo Morrissey singles.) The band then showed they were willing to take it to the next level on 2002's A Rush of Blood to the Head, which found them taking on more sophisticated songwriting and arranging, but that turned out to be a short-term gesture. By 2005's X&Y, they had really let themselves go — treading water on most of the album, and blatantly nicking the melody from Kraftwerk's "Computer Love" on the single "Talk." Though I had my suspicions all along, that album, and every subsequent album — including Brian Eno collaboration Viva La Vida — proved that there was really no depth to the band beyond that glossy (and, admittedly, still charming) surface. In fact, Coldplay was all surface; it was like going steady with a real dreamboat only to find out you have nothing in common six weeks later, and you can barely hold a conversation. But hey, those first few dates were fun, right? Sigh… It was for the best.
Adam Blyweiss: I've written about how his first band changed my life, reviewed his second band positively in performance and on record, enjoyed his first solo album, and think he made one of the best James Bond themes ever. But lately, I've considered filing papers on one Jack White. Look, I'm all for being interested in musical nostalgia, but the point's lost on me in resurrecting an old-time portable studio for little more than stunt recording (which did no favors to Neil Young) or in combing through dusty Paramount Records archives to assemble monstrous box sets approximately seven people will actually buy. I'm also down for musical Easter eggs, but who's willing to damage just-bought records or furniture just to find them? But really, I've had a singular issue with him for a long time. Touring behind White Blood Cells, his White Stripes got what he thought was a lackluster response at The Trocadero, a small venue in my hometown of Philadelphia. Excepting an obligation to play with The Raconteurs when opening for Bob Dylan, White has not willingly performed in the city since then. That's 13 years. He's subsequently been unafraid to complain about crowds and venues in rock meccas like New York and Chicago, and this whole contract rider-vs.-boycott debacle at the University of Oklahoma (even if it was defused by White's management) is the latest incident where Jack White feels comfortable shitting on his live fans. That's far longer than even Mark Kozelek's recent mean streak. – AB
You might also like: